POSTED ORIGINALLY ON 20 AUGUST 2006


I am away from April 11-22. Jason has kindly offered to assist me in republishing some old posts (back at a time when only a handful of people read my blog. Hee hee hee...) for this period. Comments are still and always welcomed but I will only be able to reply when I get back after the 22. Thank you all!
I had been deprived of sleep for awhile and when Euro called and woke me up from my nap, it was already 8.30pm! We were thinking of where to eat since it was quite late by the time she picked me up. I remembered this small shoplot in Tesco Mutiara Damansara called Delectables which faces The Curve (the walkway connection between Tesco and The Curve).

I've had recalled seeing it still opened pass 10pm during my trips to that area. This cafe serves food like nasi lemak, prawn mee, curry and clear soup noodles etc. etc. (along with other snacks like tong sui). Managed by a friendly mother and daughter team along with some hired help, this small place has eye catching colours though the interior deco was kept minimal. Sitting outside, we found it pleasant as it was a breezy night. We ordered a plate of har ko (prawn paste) chee cheong fun as a center plate (that is what we call food that are to be shared). The prawn paste sauce tasted adequate enough for me, whereas some folks might prefer a more overpowering taste of it.

When my dry curry kuay teow(flat noodles) arrived, it didn't look like dry curry as they were quite generous with the gravy. Euro had a taste of the thick curry gravy and agreed with me that it tasted good.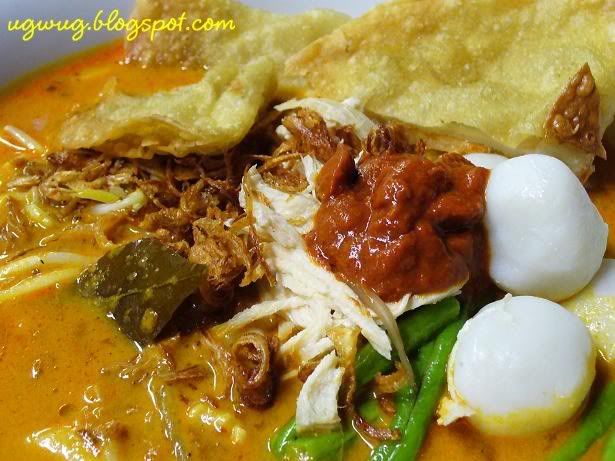 Euro's prawn meehoon came next and she enjoyed it too. By this time, we were already talking about how we were enjoying the food and saying that we would definitely come back to eat here again.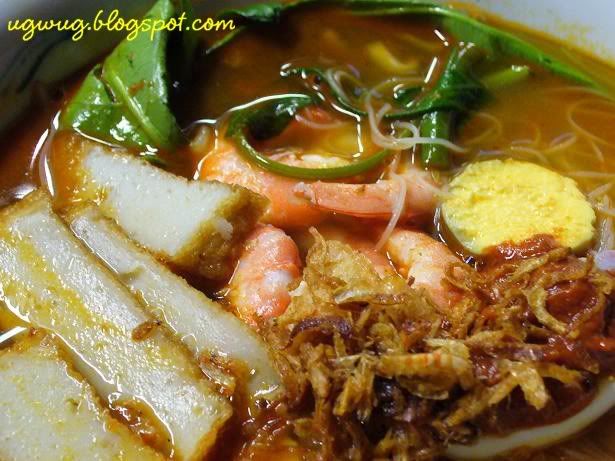 It was at this time, another group of people sat down and we overheard them ordering Rice Cakes (woon chye ko). Euro and I looked at each other as we both love rice cakes and we decided to order a set (2 Rice Cakes) after I asked and found out from the daughter that it was home made.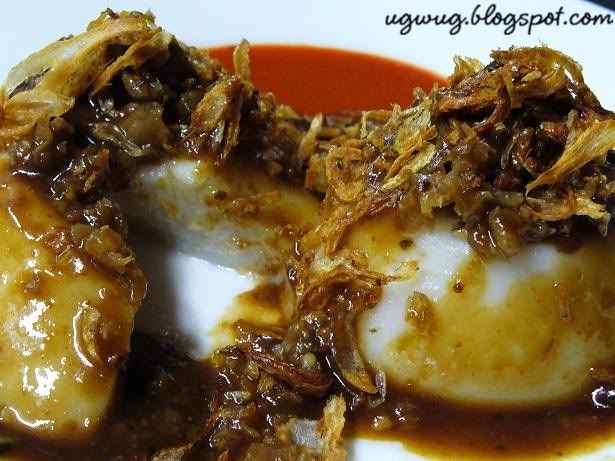 The rice cake was nice and soft (yet not too soft) and the toppings were tasty unlike some of the salty ones that I have eaten before. I actually felt quite at "home" eating here as the food tasted nice and home cooked. Furthermore, the prices are reasonable. We'll definitely be back!

Part of the secret of success in life is to eat what you like and let the food fight it out inside.
~ Mark Twain