After reading Masak-Masak's post on wantan mee from K.Intan in Section 17 (Jalan 17/10), I thought I should go through my photos and post on wantan mee from this place and at another coffee shop too, both located at Sec 17.
My bro actually ordered Bak Kut Teh here. Since I'm not a fan of chunky pork, I had a taste of the soup and found it a bit diluted. I had better luck with the wantan mee; I like the wantan noodles here (it comes with small bits of crispy lard!). However I can't say the same for the char siew and wantan that came with it (just as
Boo-licious
concluded in her post). If I'm in the mood for some good noodles, I'll look for this place.
However if I'm in the mood for some nice
wantan
, I'll go over to Wah Cheong at Jalan 17/29. It's located at the same row as Caring Pharmacy and SBB Bank (CIMB).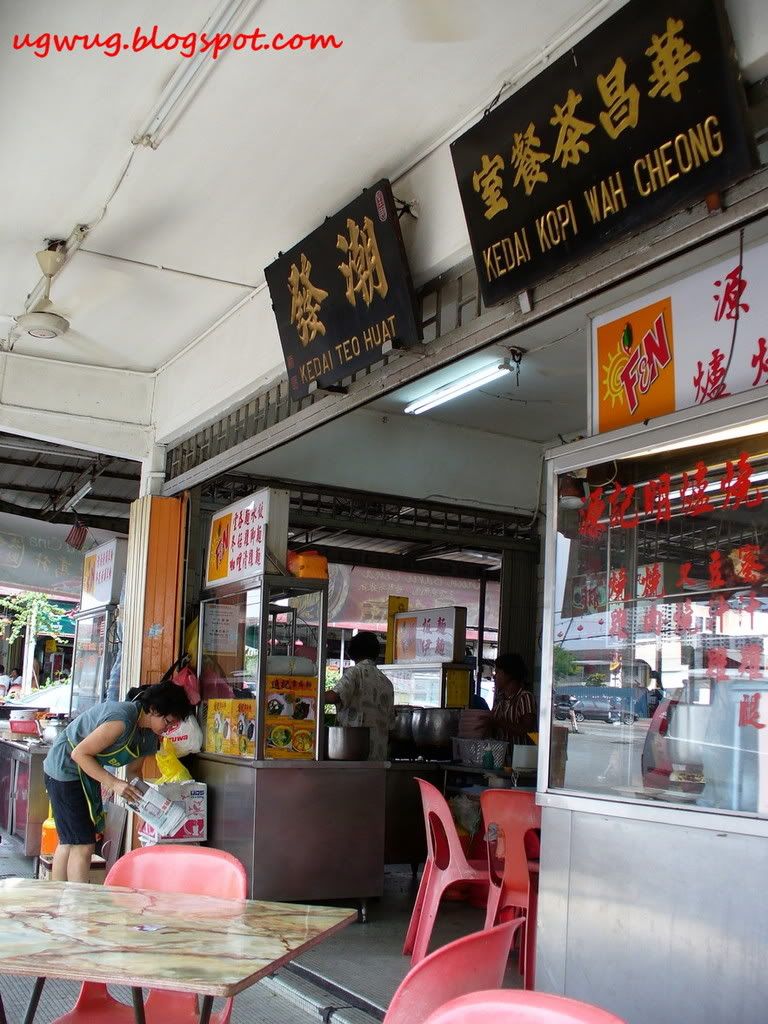 What I like about this place is that I can opt for other things to go with my wantan noodles. They have mushroom and chicken feet, poached chicken, sui kow (meat dumplings), char siew (bbq pork) and of course the wantan. I usually order mushrooms together with shredded chicken and a large bowl of wantan to be shared by the few of us. The wantan here is nice and sweet as there are bits of carrots in it. Sweet memories again, as this was my dear ol' dad's favourite wantan too after we moved up here from KL.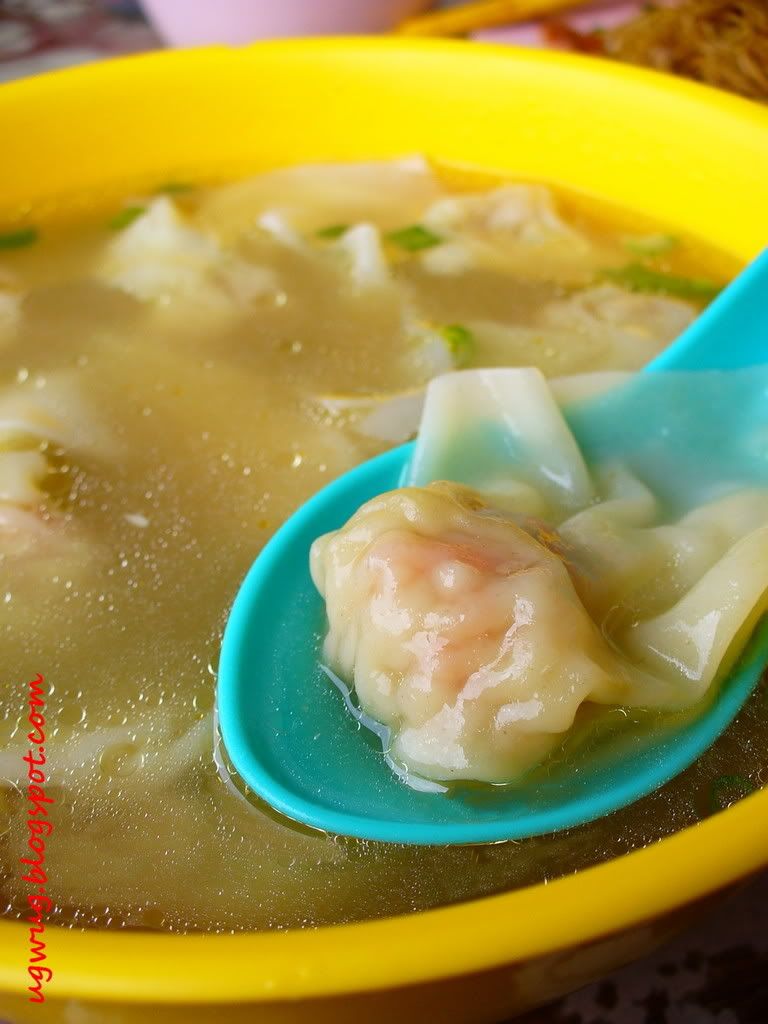 Apart from the usual dry or soup noodles that one can order, they also have curry which is not too bad. I like this place not only for its wantan but also for the fact that I can have my choice of soup for the noodles.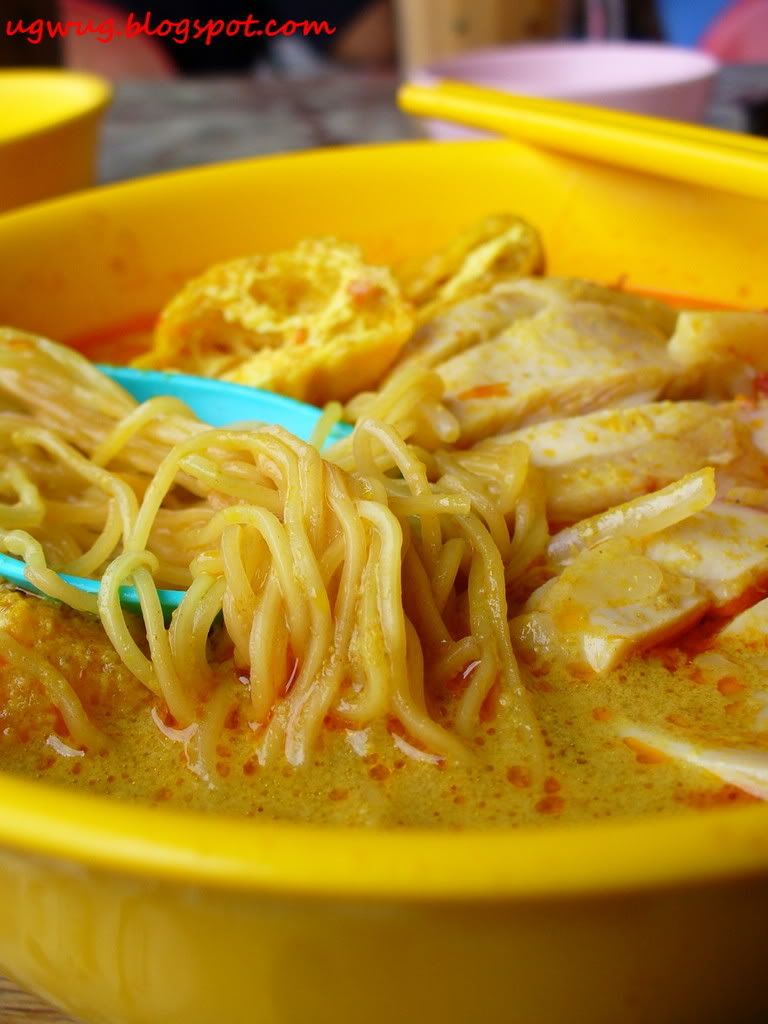 I have not taken any photos of another wantan mee stall, located at the other corner (the corner nearer to the bank) from Wah Cheong. What's different from the rest is that they serve Spicy Wantan Noodles which is on the sweet side. I might blog on this one day (it's just that I keep going back to Wah Cheong each time I'm in this area!).
"It's important to watch what you eat. Otherwise, how are you going to get it into your mouth ?"
- Matt Diamond