Had been to this place several times since a couple of years back but it wasn't until I went there again recently that I remembered I had taken some photos a couple of months back. I then added a couple more to it on my recent trip. Teow Chew Meng is located at the back of
New Formosa Taiwan Restaurant
in SS2. With branches in Prai, Georgetown, Pulau Tikus, Bayan Baru, Keopng and Subang Jaya, I guess it must be doing well.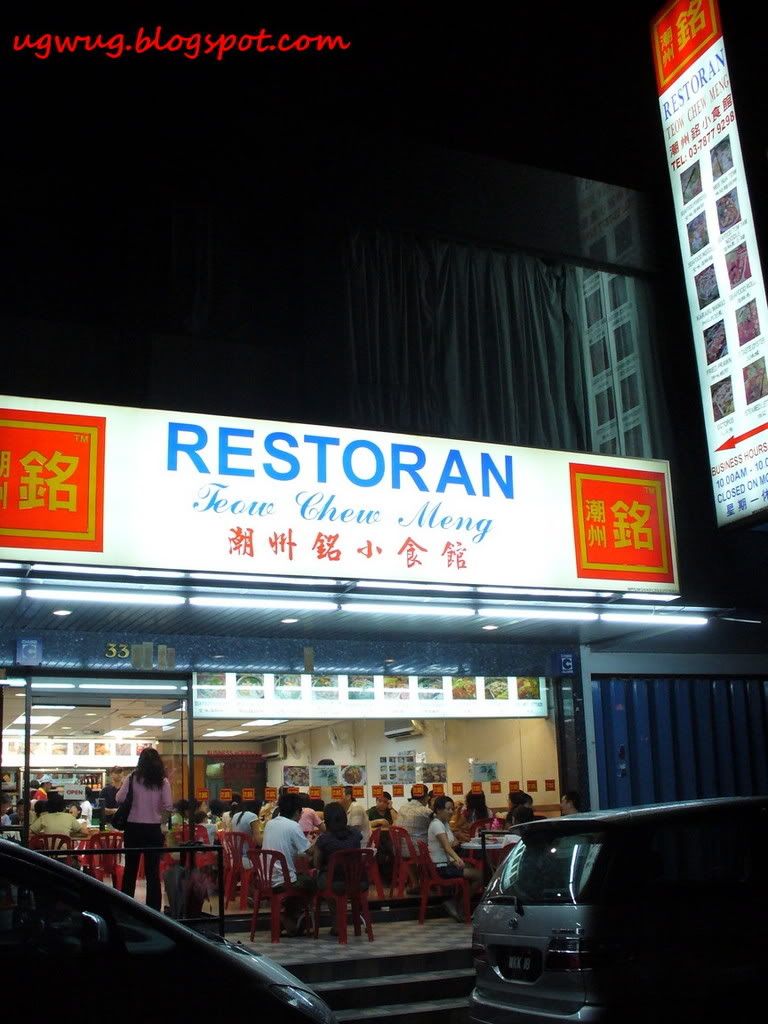 I had earlier known the owner, Steven, when I ate at Lok Lok King Seafood in Desa Sri Hartamas back in 2001 I think. Business was good in the beginning but dwindle in time and soon it stopped operating. So, I was surprised to see him at Teow Chew Meng when I first visited this SS2 branch. He told me that Teow Chew Meng was his family business from Penang and he decided to start one in Klang Valley.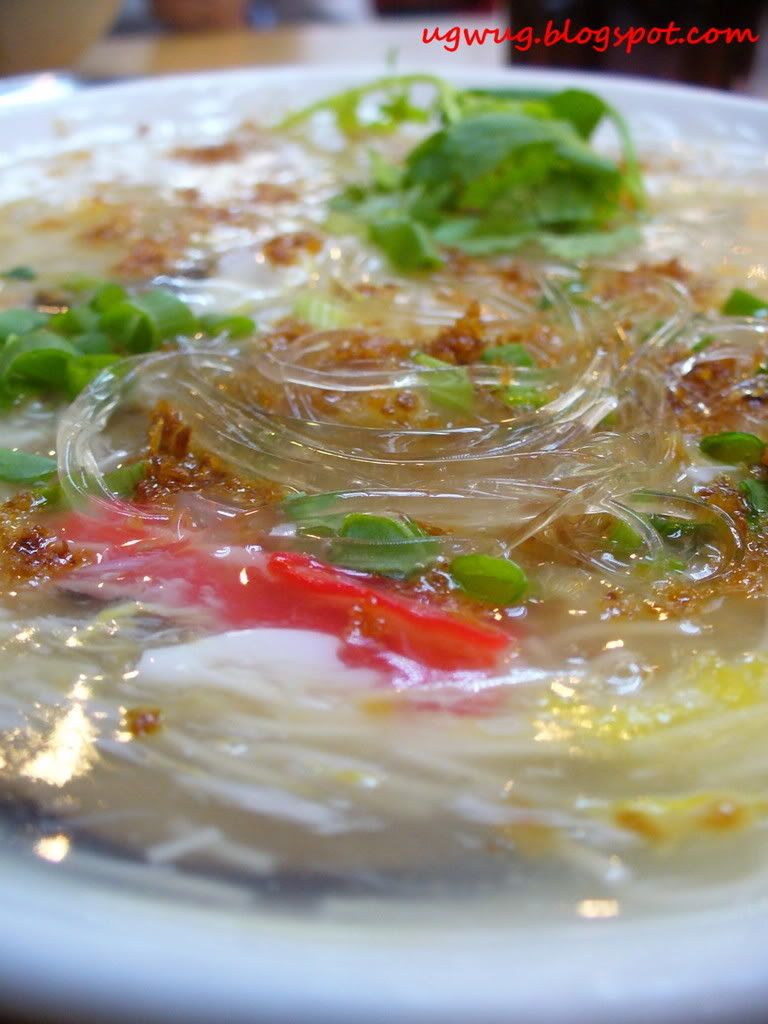 During my earlier visit, Euro decided to try the Mee Sua Tow (RM10 per portion) which is their signature dish. As it turned out, the shark's fin used for the Mee Sua Tow wasn't really the real thing (I think). I'm not complaining as I'm eco friendly! :o). This dish taste very much like shark's fin soup; best eaten with vinegar (I like lots of it!). It's a bit starchy and apart from the Mee Sua (flour vermicelli), they also add in fish maw, fish slices, crabsticks, prawns and mushrooms.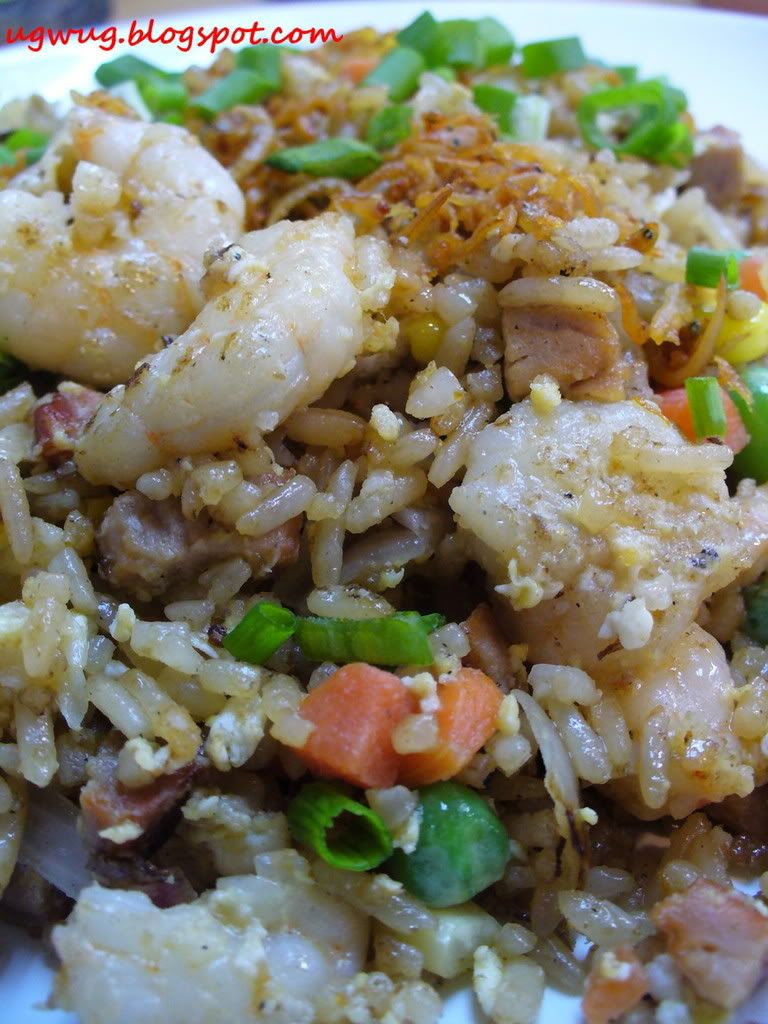 The Seafood Fried Rice (RM10 per portion too) was a disappointment as I could only find prawns, golden anchovies and some meat cubes (luncheon meat maybe). It could be the fact that it simply pales in comparison with the Seafood Fried Rice from Hau Kee (in the looks and taste department)! Take a look at this
post
and you can literally see what I mean! The Golden Seafood Frice Rice from
One Noodle
tastes better than Teow Chew Meng and it has scallops for the same price (post on that another time...)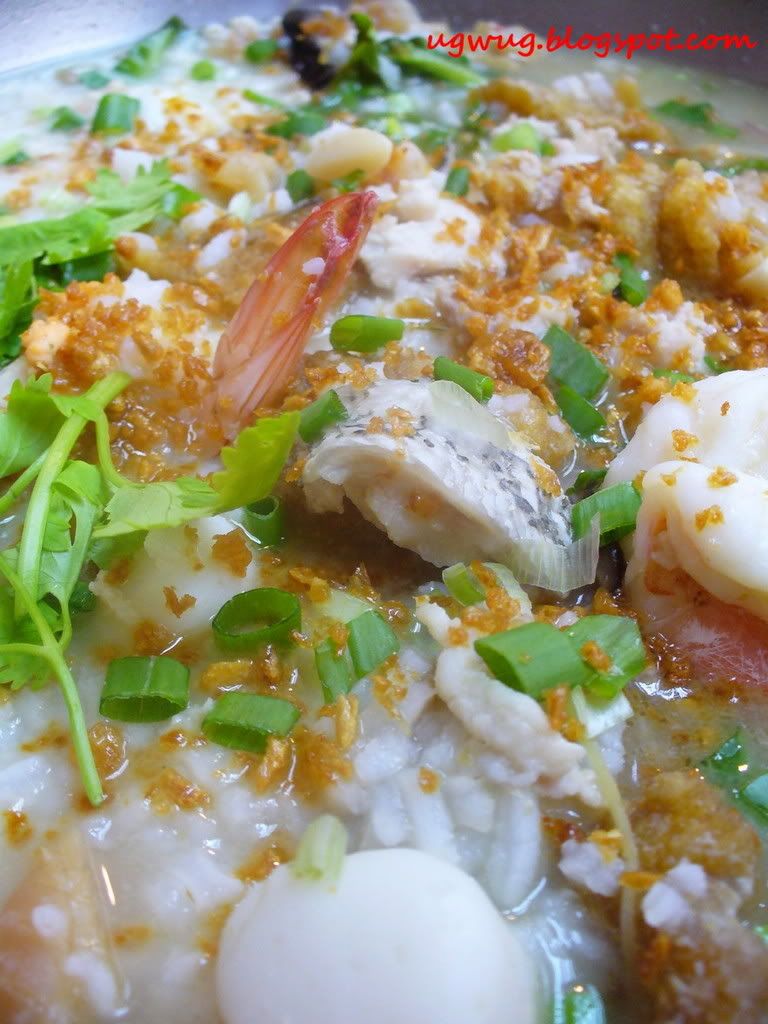 Their Seafood Porridge had pretty much the same ingredients as Mee Sua Tow (oh, there are fishballs in the porridge). The rice grain is still visible, so it's not the mashy kind of porridge. I guess seafood lovers will love these two dishes. They also have Seafood Noodles and Tom Yam Seafood Noodles if you want something spicier.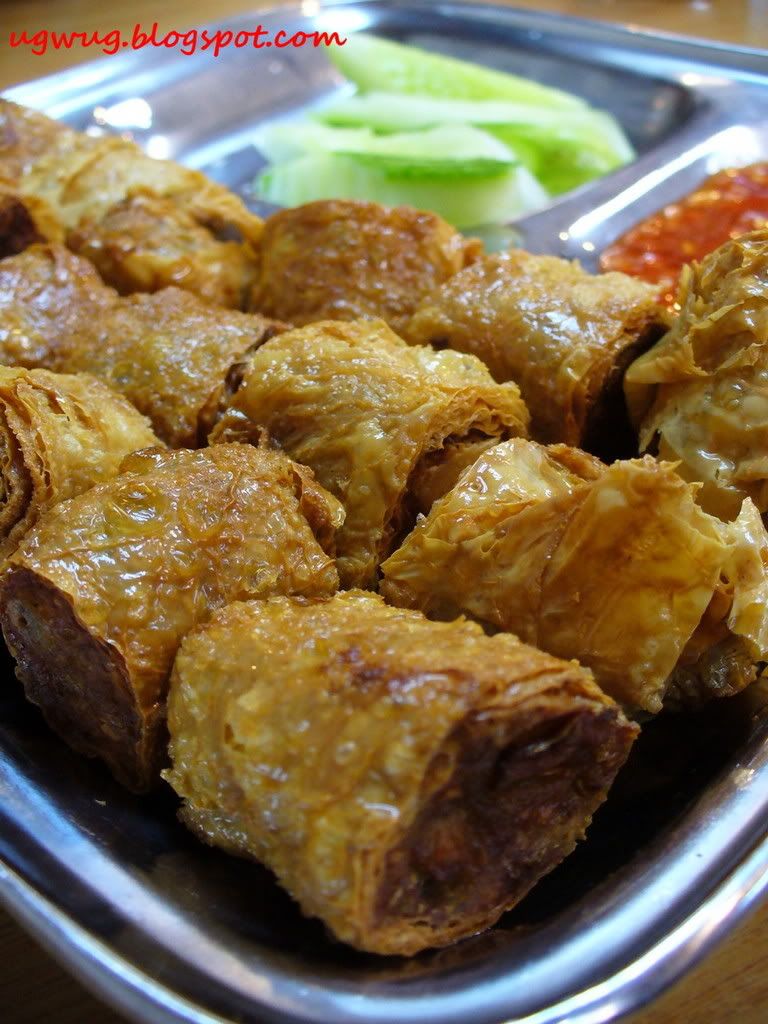 However, my favourite dishes are not mains but the side dishes like the Seafood Roll. With salted egg yoke embedded in its mince meat, this roll is a delight to eat; especially with the Thai chilli sauce.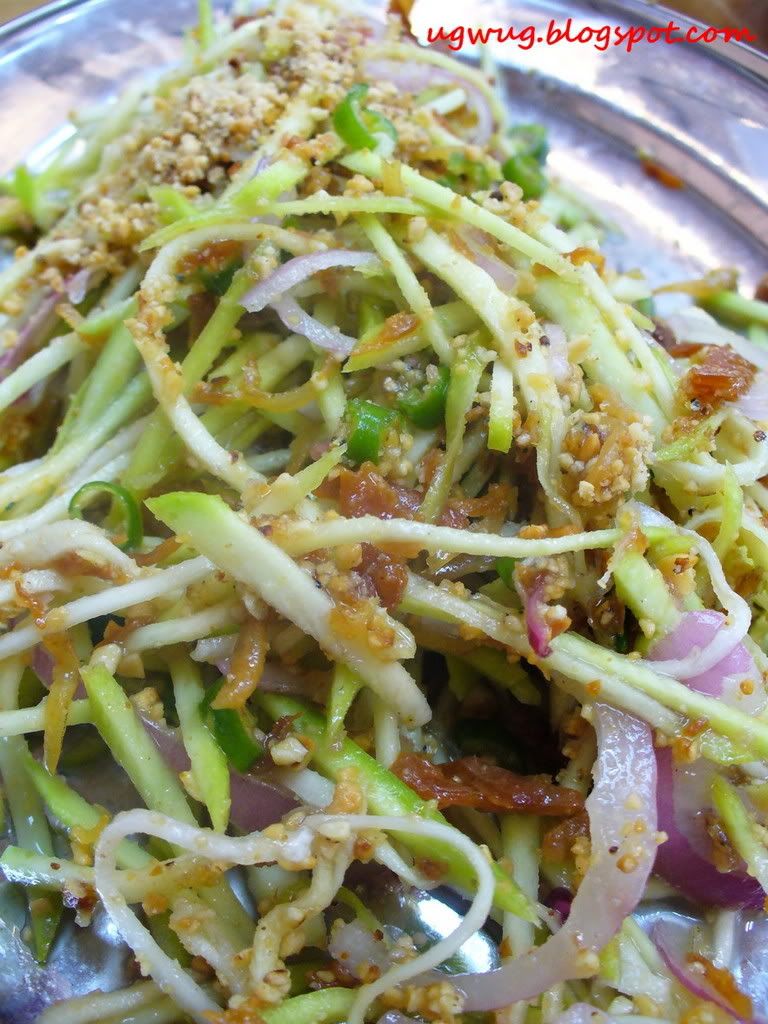 I like their Kerabu Mango too. Lots of
chilli padi
, so "thread" carefully if you don't want a nasty surprise. Yah! If your boyfriend or girlfriend or spouse accidentally bites into one of them and say "I'm burning hot", don't be that happy as you're not the object of their affection or the cause of it but this dish of Kerabu Mango instead at such a moment! LOL...
I usually come to this place when I'm doing a late lunch as they open throughout the day from 10 am till 10 pm (closed on Mondays). You can also read the review from
Masak-Masak
.
I used to eat a lot of natural foods until I learned that most people die of natural causes.
~ Author Unknown