I received an sms from
Nigel
on Friday saying that Just Heavenly Pleasures is now open for business. Since I was free in the later part of the afternoon, I decided to drop by his shop together with Lyn. I was not prepared and didn't have my camera with me at that time; luckily Nigel had his Canon camera which I was able to use.
Nigel, his first day on the job!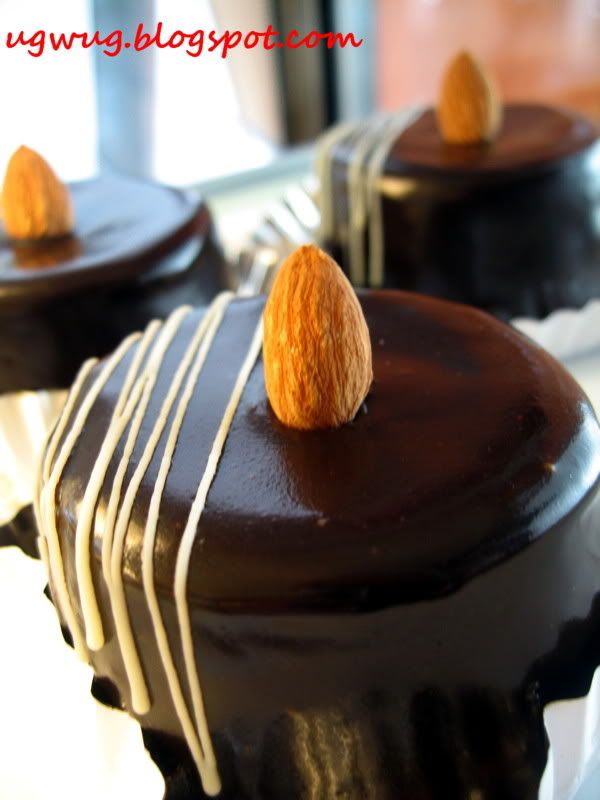 The "I've Died and Gone To Heaven" Chocolate Durian which we tried. For durian lovers, this is really really good. How good? You all have got to try this for yourselves for that heavenly experience! You can't smell the durian till you cut into it...and the smell will then hit you right between the eyes! Ha ha ha....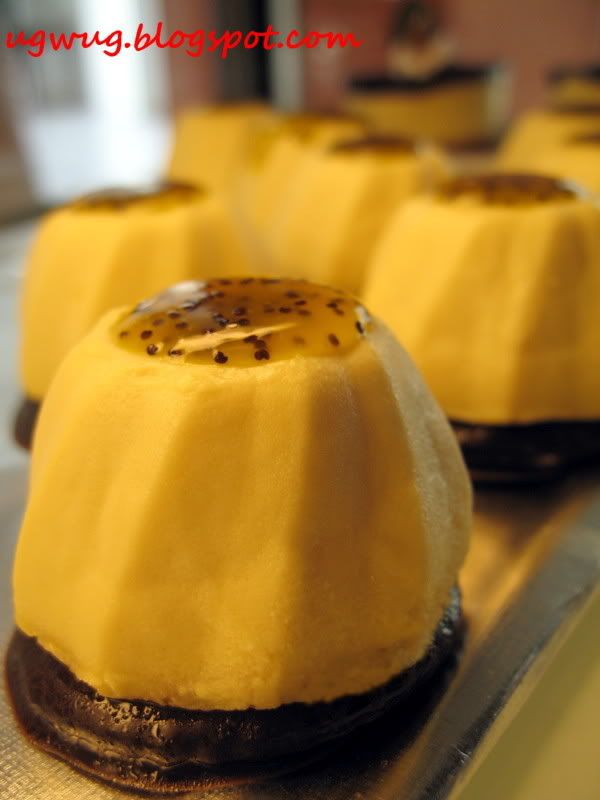 Baked Lemon Cheese with Passion Fruit Coulis. Not too sour and just the right size for a great and quick cheese attack.
I took photos of some (not all of them though) of the other bistro cakes (muffin size) available. I wished we still had the stomach space to try more but I guess this means that we'll just have to come back again to do that ;o)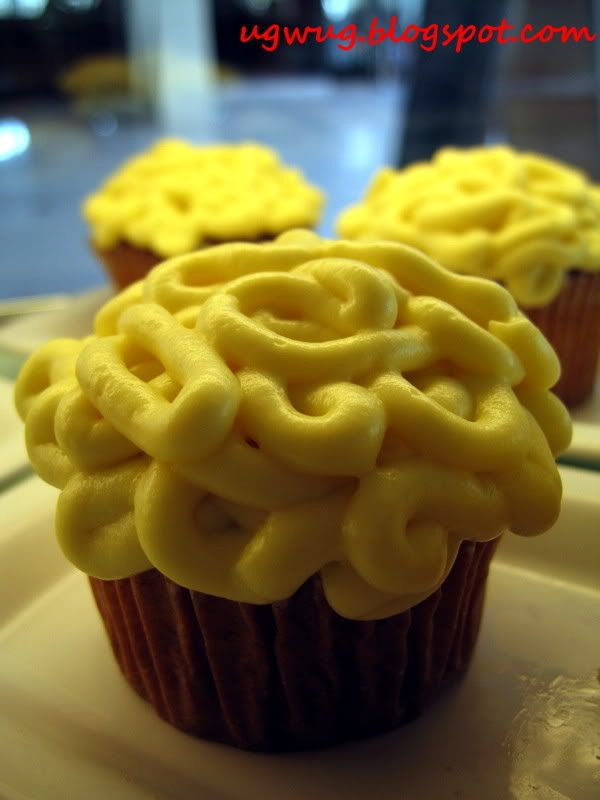 Moist Banana Cheese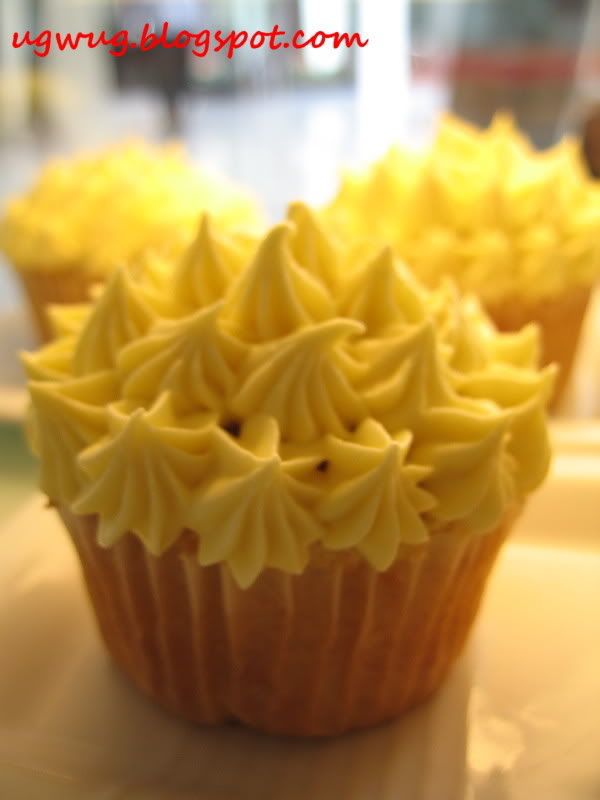 Butter Buttercup
Death By Chocolate
Sticky Toffee Pudding, this has to be eaten warm. Pop it into the microwave for 15 to 20 seconds and let the toffee melt over the cake! A must for toffee lovers!
Banana Cream Pie
6" Death By Chocolate (also available in 9" size). One of their best sellers!
Here's a map of Just Heavenly Pleasures location which is opposite Chef & Brew in the relatively new building call "Epicure" (which means "a person devoted to refined sensous enjoyment, especially good food and drink"). For your info, Southern Bank is now CIMB Bank. Click for a larger image of the map. Please do take note, it's a shop where you're supposed to pack the desserts and go (there is no sitting area). One can also order the desserts while having food /drinks across at Chef & Brew.

Just Heavenly Pleasures
Lot 1.05 & 1.06, Ground Floor (opposite Chef & Brew)
Epicure, No. 1 Jalan Medan Setia 1,
Damansara Heights,
50490 Kuala Lumpur
Contact No : 03-22879866 (Off. number in Bangsar)
Operating Hours : 11am -6 pm
From June onwards 11 am - 9 pm
(Closed on Sundays)
Read Nigel's post on pre-Just Heavenly Pleasures
here
. Here's wishing Nigel & Allan, "Great Success and Endless Heavenly Pleasures". Thoughts Become Things! ;o)
Life is uncertain. Eat dessert first. ~ Ernestine Ulmer