Wow! This is my 200
th
post! Another century! Little did I know that I would make it this far when I started back in February last year. Here's to another hundred! Anyway, I was too busy staring at Daniel
Henney
and took some extra time to compose myself before I blogged. Ha ha ha....Well, back to
yummylicious
food!
Boathouse's non smoking section. Check out the green board when you are there, food promotion and chef recommendations are written on it.
I have eaten at Boathouse at
Lorong
Rahim
Kajai
,
TTDI
a few times. The previous name of the restaurant was "Sampan" (boat in Malay) but when the new owners took over, they decided to give it a more upmarket name, hence Boathouse.
I find the food there good and service excellent. I recalled that on my first visit there, we arrived late and called the staff over to order an appetizer but was told the kitchen had just closed (at 10.30 but the place stays open for drinks till 12 midnight). About 10 minutes later, very much to our surprise, the chef, came and delivered the appetizer that we had asked for earlier. Such personal service. I like the cosy atmosphere there too.
For the appetizers, we have only tried a few and they were lovely! Here are some of my favourites. Needless to say, we keep ordering these few each time we are there. We should be more adventurous and try the rest on the menu when we next go there. I took these photos over several trips and have forgotten some of the names of the dishes :p Quite a number of photos, do be patient while waiting for it to load.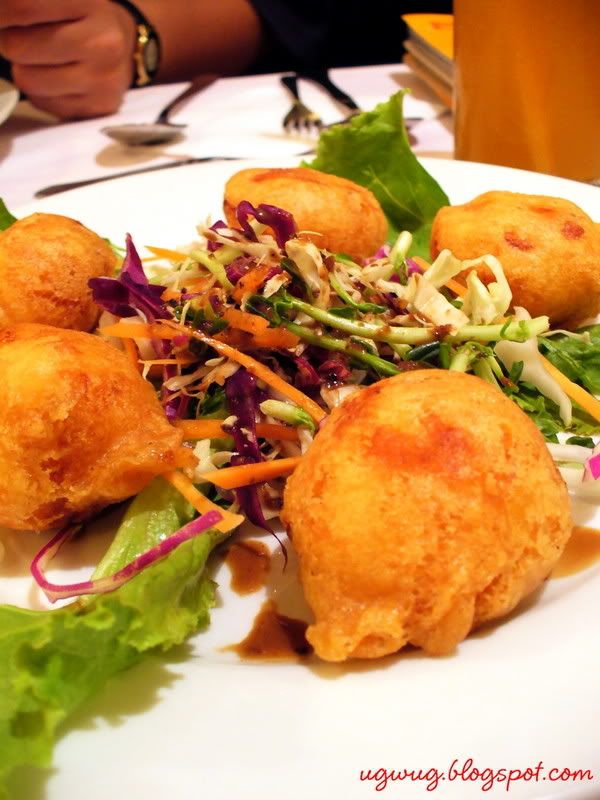 Cempedak Chicken - those who love
cempedak
must try this, it has bits of chicken inside. It's usually sold out fast!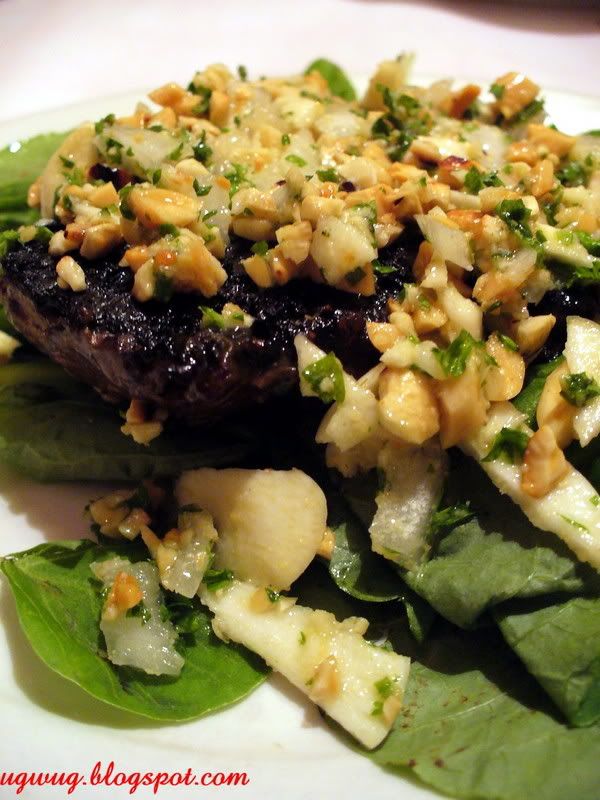 Grilled
Portobello
Mushroom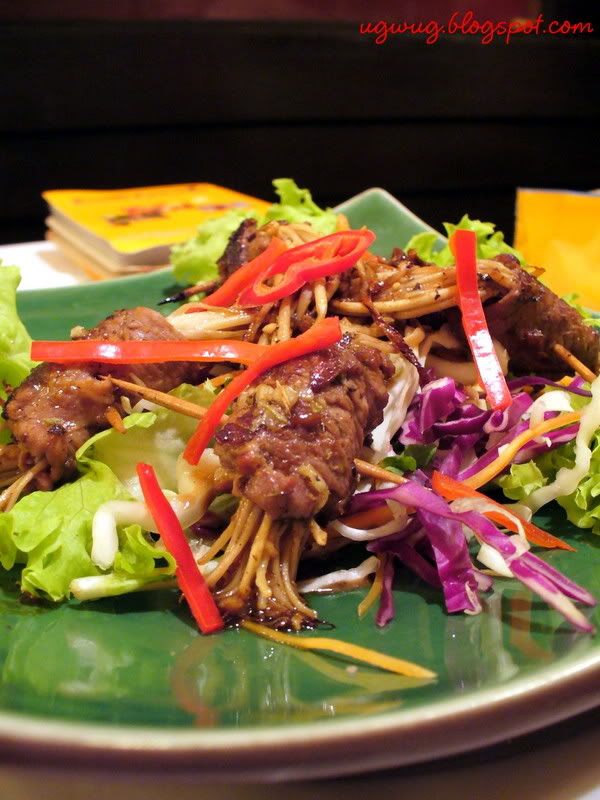 Enoki
Beef
For mains, they have a range of Asian and Western food and quite a variety to choose from. Again, those that we have tried were good, and if you love cheese you have got to order this dish.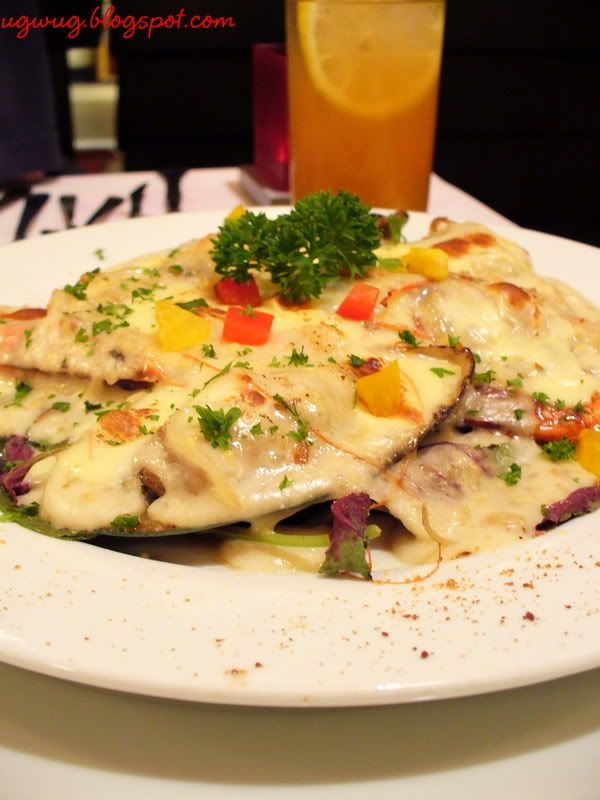 KCC
ordered Baked Seafood Platter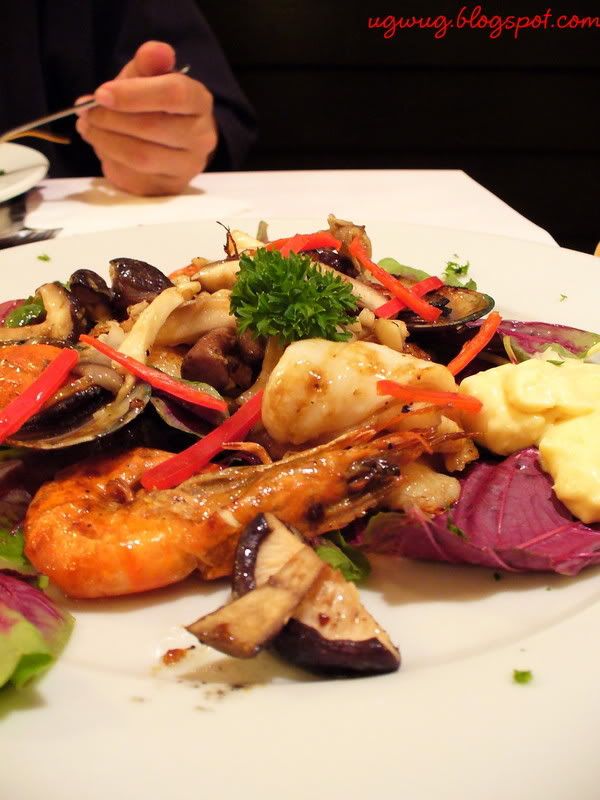 Euro's
no cheese version - Seafood Platter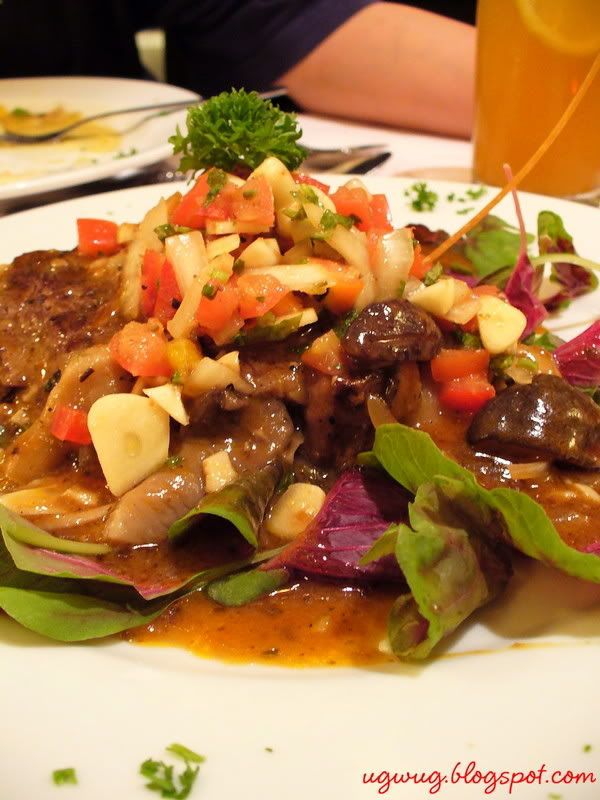 Eggy
said this Grilled Tenderloin was good while
JC
said it was REALLY good!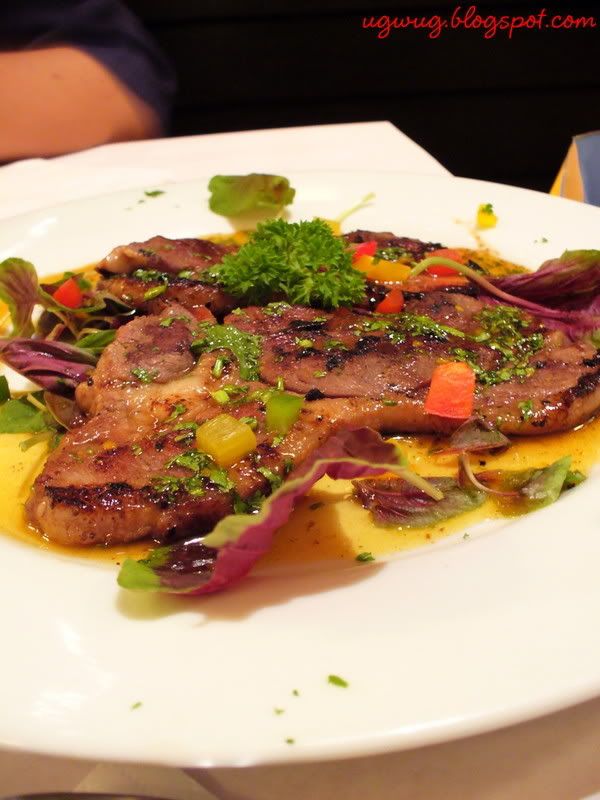 My order of lamb - absolutely wonderful. It was really a joy to eat as it was boneless. Ha ha.. I chose sweet sauce over the savoury one.
For pasta, we can choose the type of pasta, the method and the topping to go with it. So, almost any combination goes! We tried the pasta but most of us preferred the
aglio
olio
style (garlic and oil).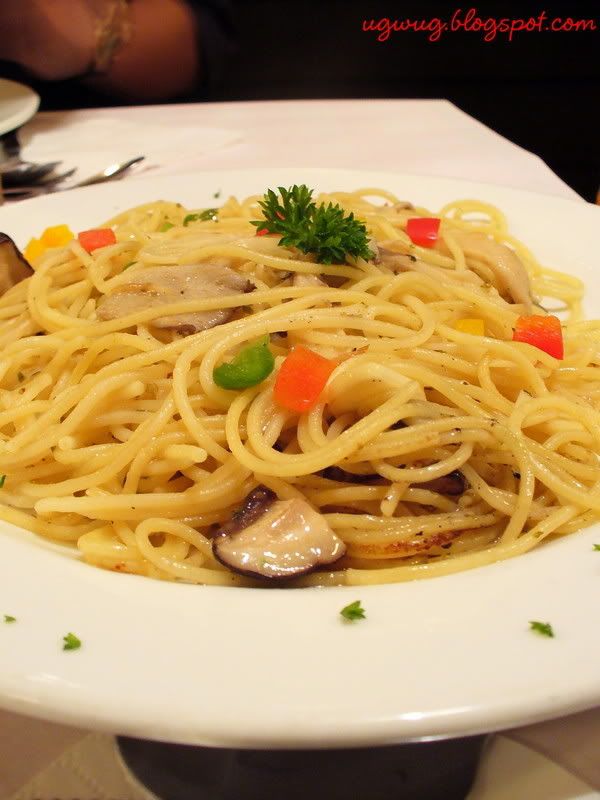 Aglio
Olio
Mushroom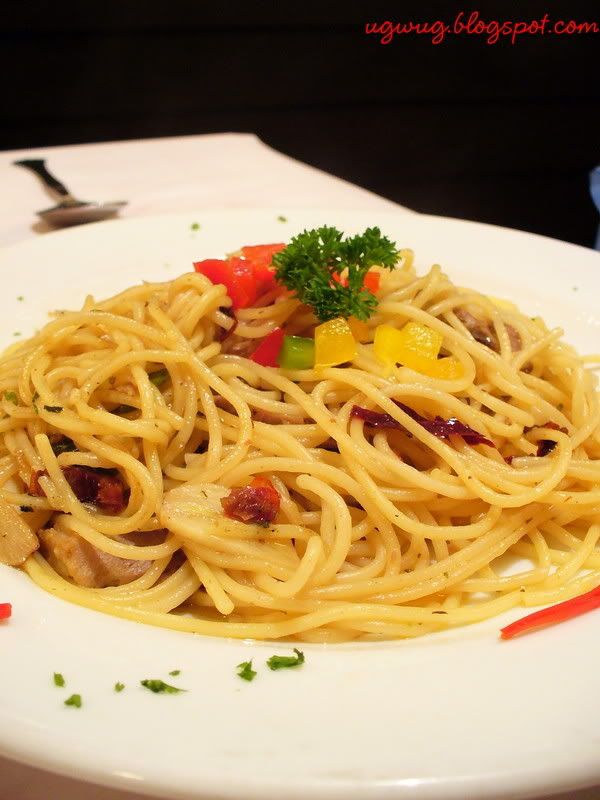 Aglio
Olio
Duck
Confit
with
Sundried
Tomatoes
There's normal noodles too, the Drunken Prawn
Claypot
Noodles is good!
As for desserts , the
Tiramisu
is nice and as for the Chocolate Fondue...it's "laced" with alcohol. Ha ha ha...Dip the strawberries and mini marshmallows right in to get the "whole" works! Have a try. This has become one of our fave restaurants to dine in! Call 03-77274426 if you need directions to Boathouse.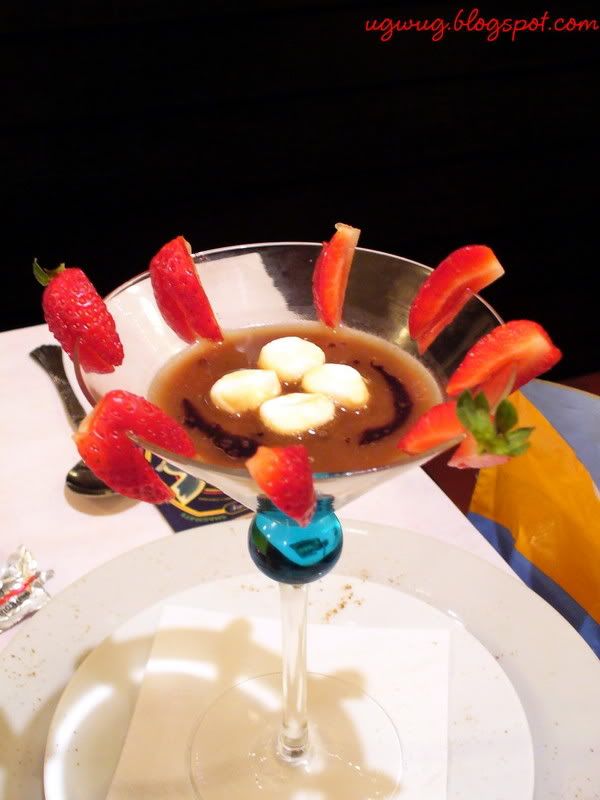 My grandmother is over eighty and still doesn't need glasses. Drinks right out of the bottle.
~

Henny

Youngman