For a true non food post but still something yummylicious is to blog on my
Daniel Henney
. All the more when his recent Korean movie,
Seducing Mr Robin
was released on Dec 7. I've never been accused of being shallow, but honestly, it doesn't really matter whether he can act or not, Daniel Henney makes me weak! What can I say? I go weak in the presence of beauty! I had
previous
postings on him since I first fell in love with him (along with thousands of his fans!) in My Lovely Sam Soon. It has been awhile but this first movie of his gets me all excited again. So guys, this is pretty much an article for us girls! Hee hee...
All photos are from http://www.hancinema.net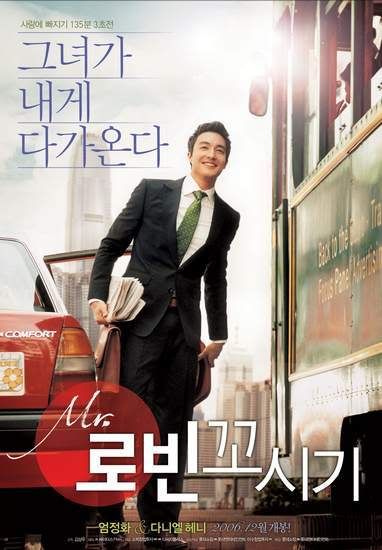 Seducing Mr Robin, a romantic comedy
"Min-joon, an absolute believer in true love, dedicates herself to the men she dates, but each time it results in a painful breakup. Today, she's going through the most disastrous heartbreak ever – being dumped on her birthday! The confident professional Min-joon can be so clueless when it comes to love. Distracted from this unpleasant surprise, she bumps into an exotic foreign car. A very handsome young man steps out of the car angrily. To escape from the scene, Min-joon pretends not to understand English, but when Min-joon arrives at work, she finds out that the foreigner, Robin, is none other than her newly appointed boss…"
Source
http://www.koreanfilm.or.kr
To say that I won't be paying attention to anything but just to gawk at him would be true, which is why I said, even if he didn't know how to act, it's perfectly alright. They can just screen an entire movie of him standing around, not uttering a single word and it would still be considered a masterpiece to me! LOL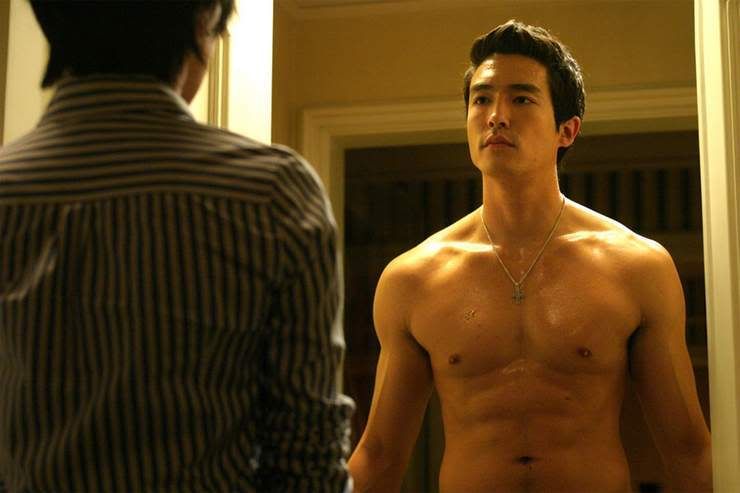 Yes, stand there. You don't have to say a single word. I'm yours!
How lovely if you were my boss! I'll pay you to work for you! Ha ha ha....
Daniel! You sing too! You're truly a man after my heart!
I am so looking forward to watching this movie. Of course, I'll get the DVD too and watch it a gazillion times. Mrs Pitt, Holymookie, Korean Princess, Lyn, WWS and WWY, you'll join me too right? Ha ha ha....Sigh, meanwhile, I'll be contented watching this video of Daniel singing "Kissing Me", one of the movie soundtracks. Hope you gals will enjoy it too. Don't forget to pause the other video at the side bar first or else you'll hear two sources being played at the same time!