Wanted to blog yesterday but I had trouble uploading my pics as the
internet
connection was still having some problems. It'll recover in time, I hope. I'm gonna blog on one of Mrs Pitt's favourite eating places when she was visiting Malaysia;
Sakae
Sushi.
I really don't know why, there are a lot of restaurants at The Curve but whenever we are at that place, we just can't pick a place to eat. Apart from
Hooked
that offers value for money meals, we can't decide as we haven't found a place with great food. However, for a quick and simple meal, we usually settle for
Sakae
Sushi.
What's good about this place is that we get to place our orders at our table. With a LCD panel at every station/table, we can go through the menu, scroll through the varieties, place and send our orders to the kitchen with few clicks on the mouse (I know this is a restaurant but I don't mean the rodent sort but the wired one! ha ha ha...). Even our green tea can be refilled from where we are seated as each place has a hot water dispenser. So, no hassle trying to get the attention of the staff should you want to add some food orders or request for more green tea. For those who are not good with IT, you can have the option of ordering the food from an old fashion printed menu and placing the orders through the staff. Hee hee...
Food wise, it's not the greatest but one can't find fault with it too. However, there is one item which we did find really good which is the
Okonomiyaki
(Japanese Pizza).
JC
and I only discovered it recently after having eaten there on several occasions. They are quite generous with the filling (squid, prawn, cabbage) and it had
mayonnaise
and lots of
bonito flakes
on top. Eaten together with wasabi, it was yummylicious. We told ourselves that we would order it again on our next visit here.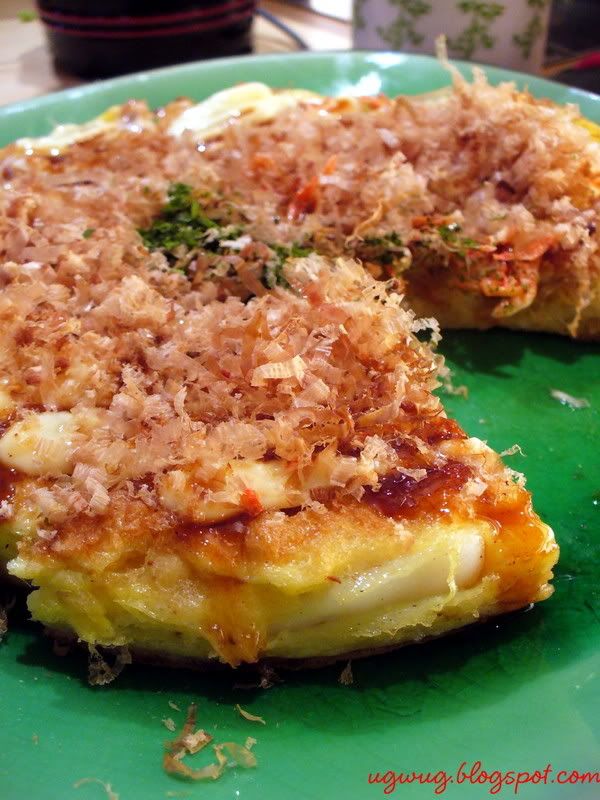 The rest of the fare was pretty normal. The sushi stuff being the norm but they do have a few variety that uses egg roll skin rather than seaweed. Pretty interesting.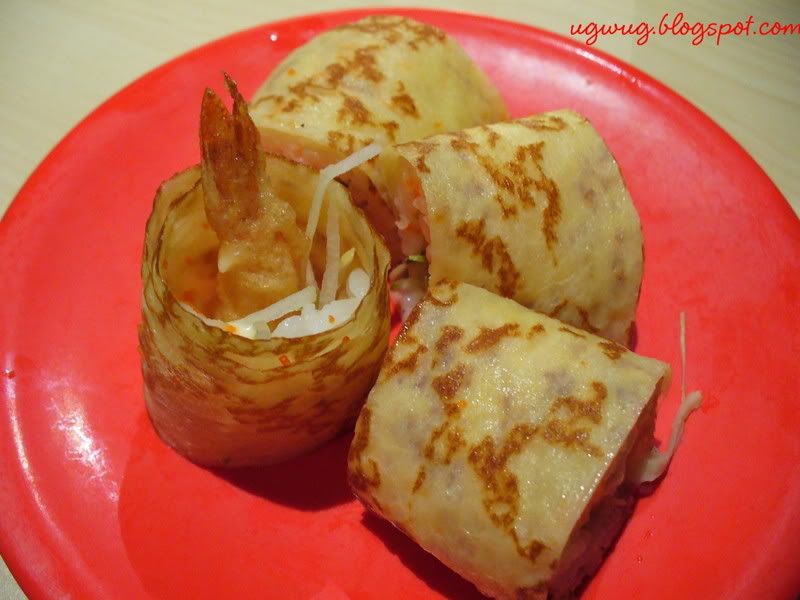 Here are some pics of the cooked/fried stuff that we ate ('cos the fried stuff pics
look
nicer than the plain uncooked ones!)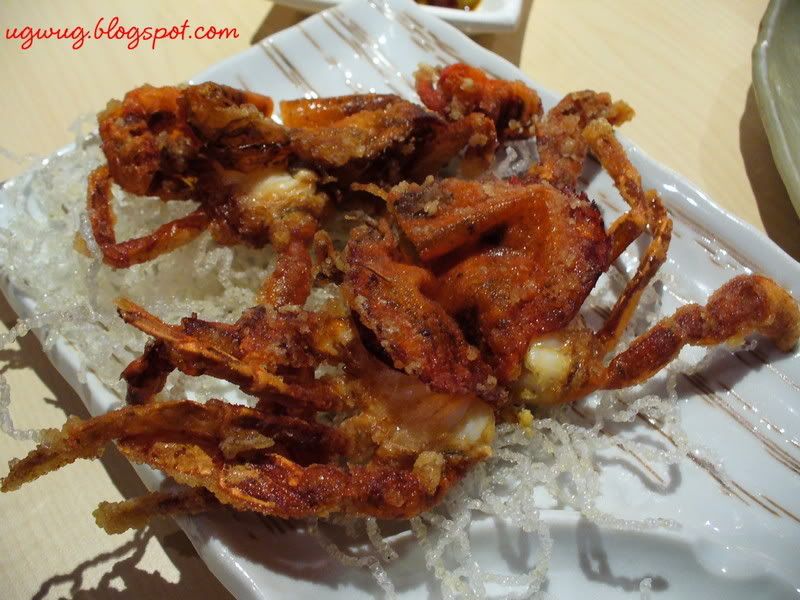 KCC's
fave soft shell crab (I find it a bit too oily however, that's usually the case when it comes to deep fried soft shell crab almost anywhere and everywhere)