Had been kept busy, selecting and loading pics up in the
Il
Divo
forum,
hee
hee
...Well, bits and pieces of the concert are still being played in my head. They have left and life has to go on! So, it's back to food for me....Ha ha...
After reading
Tummythoz's

post
on Delicious, I was reminded to post on it too. Us food
bloggers
could well be eating at the same place and at the same time, not knowing! I ate at Delicious in 1
Utama
a couple of months back when we had a small gathering.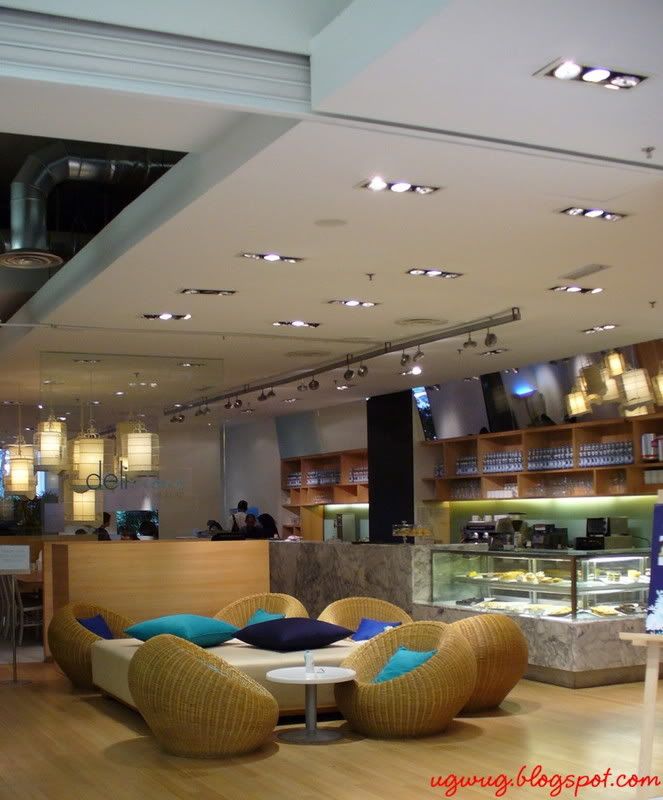 The five of us ordered the Chicken Salad and the Mushroom Toast as starters. We loved both of it, the salad was refreshing with tangy dressing and as for the mushroom toast...well, I just love mushrooms!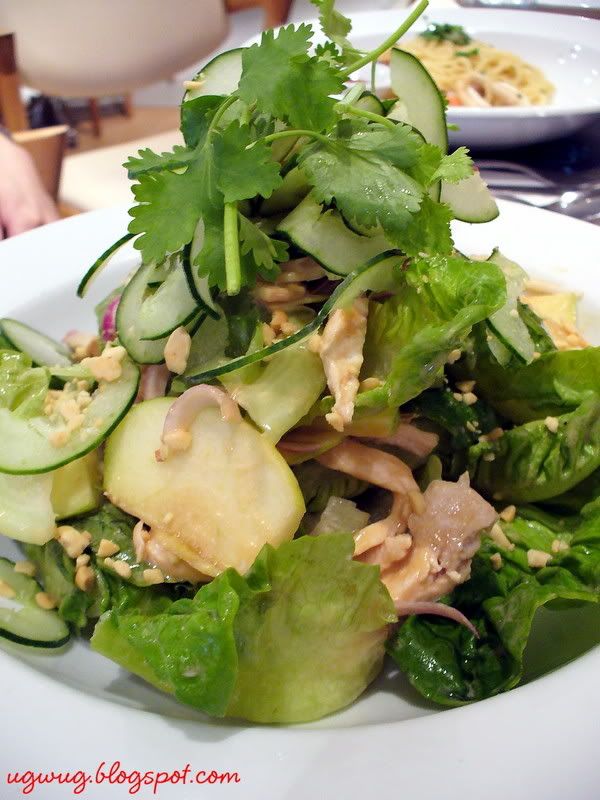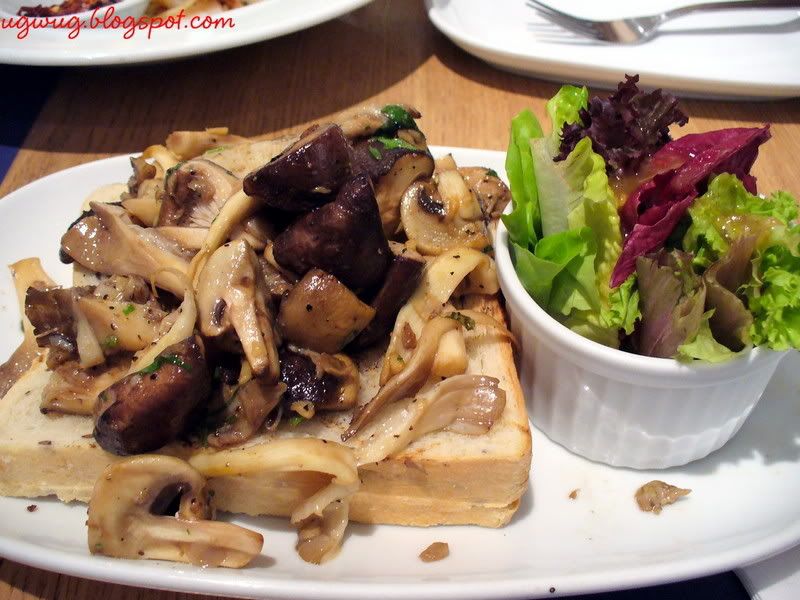 We had pasta as mains and ordered Seafood and 2 plates of Duck
Confit
(the latter being our favourite). The Seafood pasta was pretty mediocre compared to the Duck
Confit
.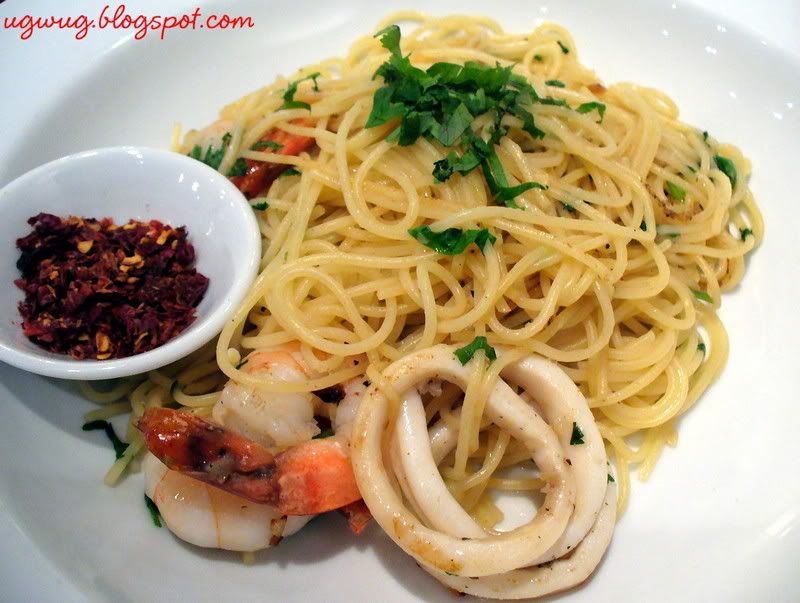 I like the slightly sourish sun dried tomatoes in the Duck
Confit
.
For desserts, we had two orders, opting for my fave
Banoffee

Pie
but I couldn't really remember what the other dessert was called but it was a moist Chocolate cake
ala
mode (with lots of fudge!) to me.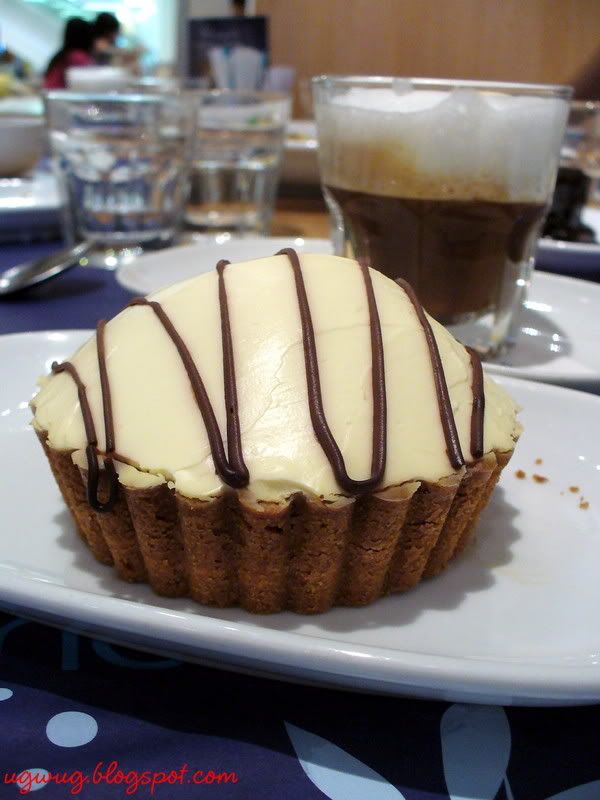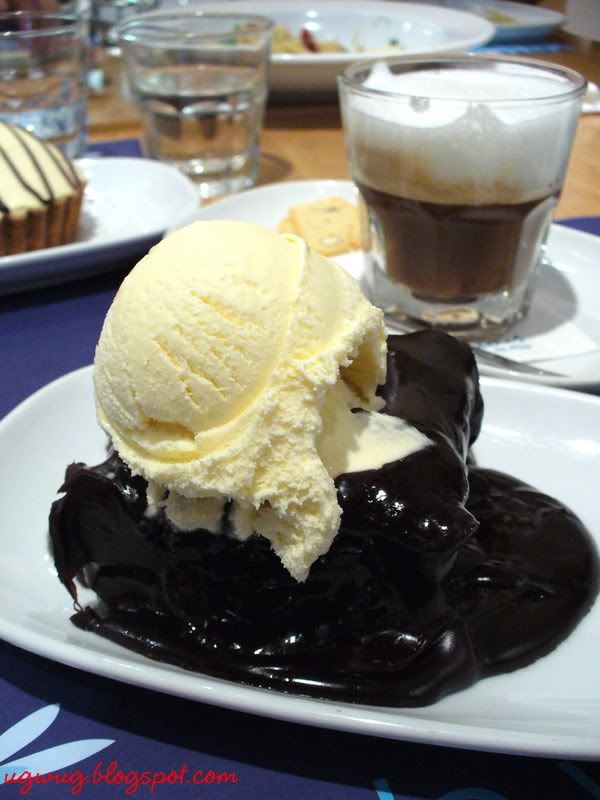 We had a late lunch there and stayed on way past tea time...it was nice and the group of us had a great time chatting away (till almost dinner time!).
Seize the moment. Remember all those women on the Titanic who waved off
the dessert cart. ~ Erma

Bombeck