Was unable to blog with the recent
internet
downtime but things are slowly returning to normal. Prayers go out to the Taiwanese earthquake victims and hopefully
Johorean
flood victims are returning to their normal routines and lives too. You can contribute towards the flood victims via The Malaysian Red Crescent Society. Details
here
.
I would like to give thanks to God for all his blessings to me. I read this somewhere, "Make the most out of what you have and the least out of what you don't". That is how I stay happy! Well, it's Jan 1, 2007! Hope the world will indeed be a better place and may all have a fantastic New Year ahead. Also to more great tasting food too! Ha ha ha..
Speaking of great tasting food, my nephew, E, decided to cook us dinner last week and I happily made myself available. He wants to be a chef and open his own restaurant one day and this aunt of his here is delighted (hopefully I'll still be around by then!). He just turned 16 and we would be happy with any meal that he will be cooking, no matter how simple it would be. So that fateful day came and what was on the menu was Fried Rice with cherry tomatoes and bits of Peppercorn Vietnamese Ham.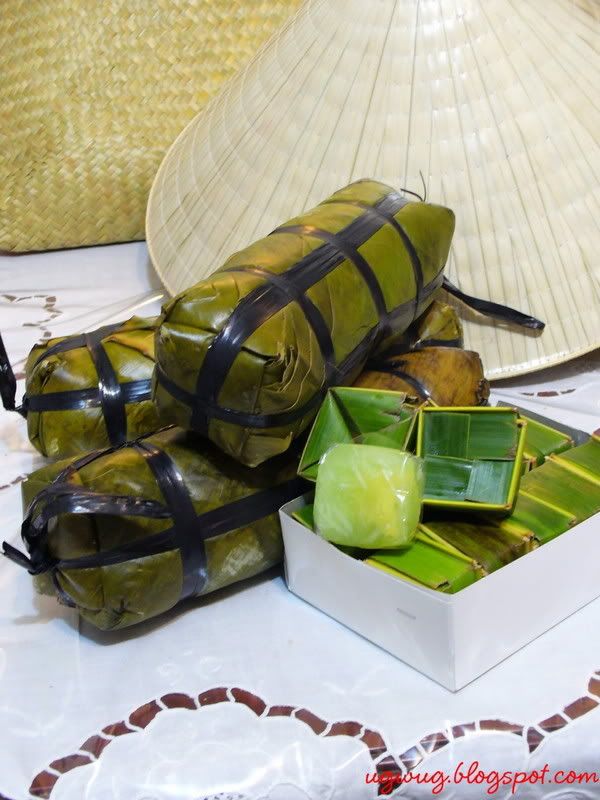 The Vietnamese Ham, wrapped in banana leaves. The little squares on the right are Vietnamese Wedding Cakes (that's what the tour guide said). It's chewy and has bits of desiccated coconut inside. They had also bought the Vietnamese hat as a souvenir!
The Vietnamese Ham (known as
Cha

-

Lua
) is authentic as they bought it from Vietnam during the family's recent holiday there. I absolutely love them as they are really yummy! The meat patty is wrapped in banana leaves and steamed. In the States they are usually sold wrapped in an aluminium foil instead (I usually get a roll of them from Little Paris when I'm in San Francisco - they have wonderful french loaf grilled beef sandwiches too!). I wonder if the ham is sold here in Malaysia. I only get to eat some in Vietnam Kitchen, which is better than not having any!
The fried rice was really good and I'm not saying that 'cos he's my nephew. It simply was! Younger nephew, O, helped out with the fried rice too. So, credit is given to him too.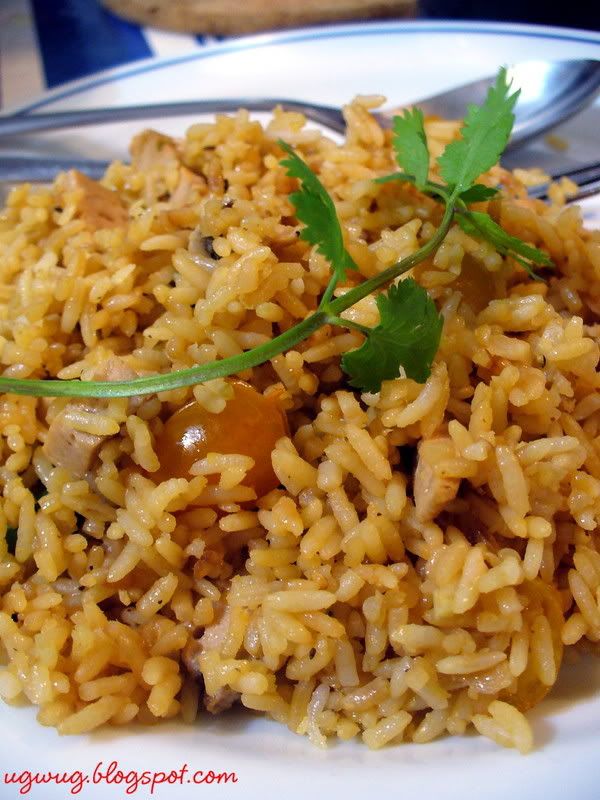 Then came the lobster! It was done more in the style of a lobster
thermidor
but E said that he didn't really follow all the steps from the recipe book. Before he served it, he squeezed in some lemon juice. The lobster tasted so good.
Whatever style it was, it was lovely! Great job E! Overall, it was a lovely family dinner that night and we even had a bottle of port from Portugal. I'm looking forward to more meals from E! You reading this E???? ;o)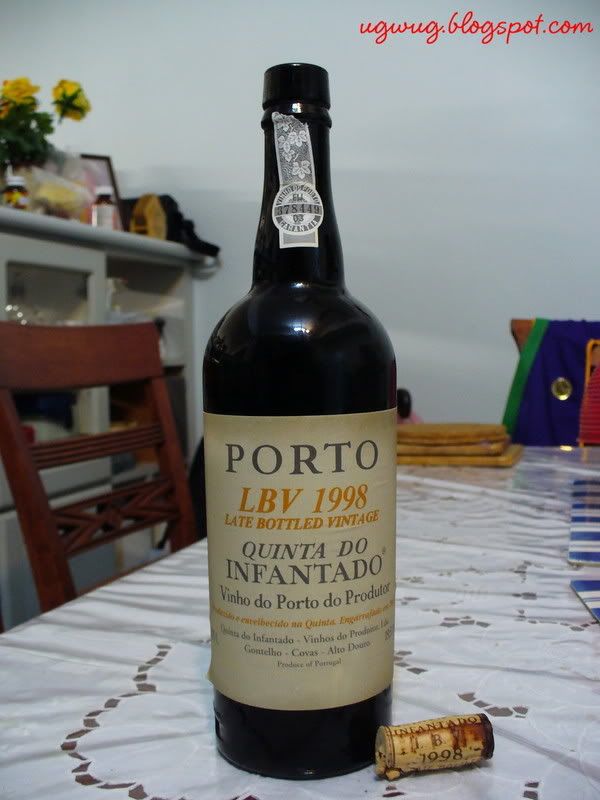 Families are like fudge... mostly sweet with a few nuts. ~ Author Unknown