When K asked if I wanted to follow her back to her hometown,
Kota
Bahru
, I replied with a resounding YES! I had gone there about 10 years ago and had a good time, crossing the border to Thailand too. The food was good and I looked forward to another round of it after a decade! K had told me that there wasn't much to do in KB except to eat! Yes, I couldn't help being disappointed...Ha ha ha ;p. On the contrary, I was excited about the food adventure that I was about to embark on.

We took good old Air Asia but the flight was delayed for about half hour and K and I talked about the previous trip we made to KB while waiting. After calling her brother, KS, she said that we will be hitting the first food stop once we touchdown!
When we arrived in KB, sure enough, KS whisked us off to our first meal. He took us to
Lim
Siong
Kee
located at
Jalan
Hamzah
(opposite KB Mall). I remember this shop vaguely but I do remember the beef noodles well; they were good! The lady who did the cooking asked me where I was from since I was busy clicking away. She was amused when I told her what I normally do with the pics.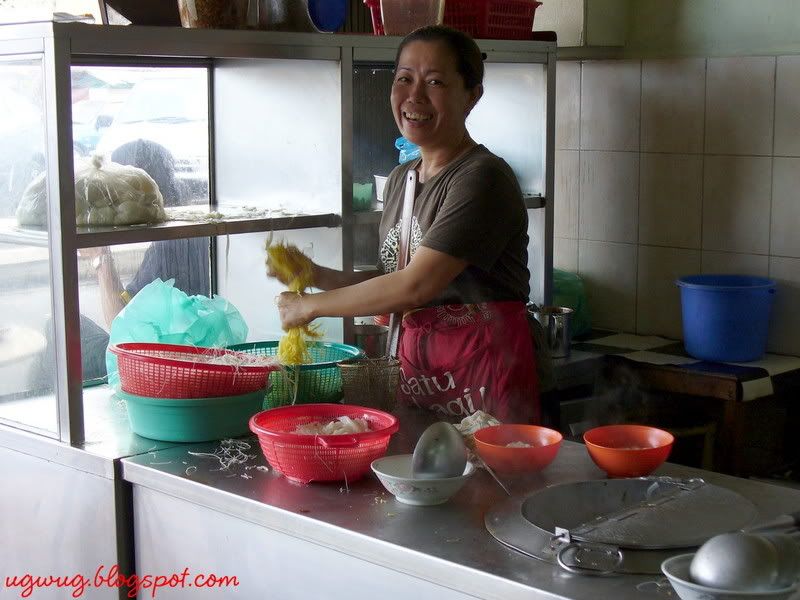 We had the dry
kway
teow
(flat noodles) and plain beef balls. The beef balls come in two sizes and we ordered the larger ones; more oomph! The dry
kway
teow
was nice; it's something about the dark sauce that they use, you know what I mean? With some shredded chicken meat, topped with spring onions & fried shallots, the noodles tasted as good as it looked. The beef balls were firm, not too springy and the soup was lovely. The beef broth is one of the better ones that I've tasted. As we were finishing the noodles, K told me that we'll eat the beef noodles again before we leave KB!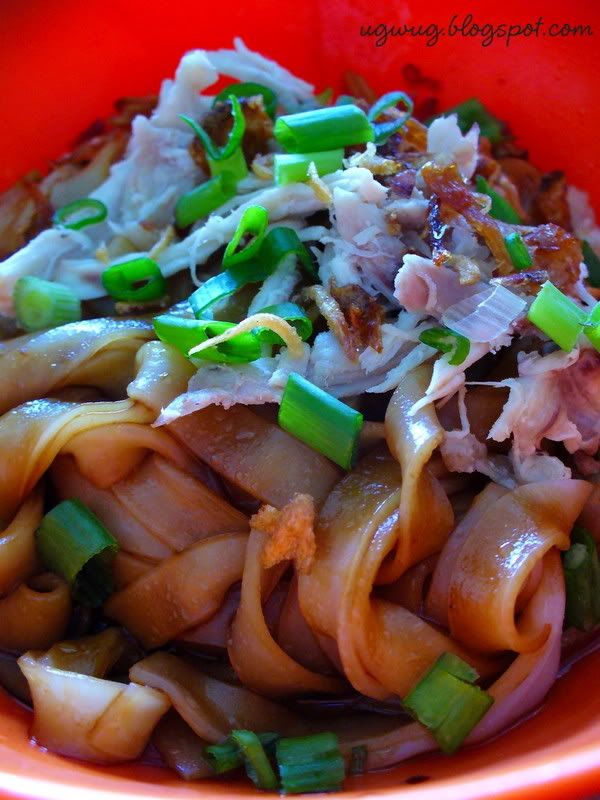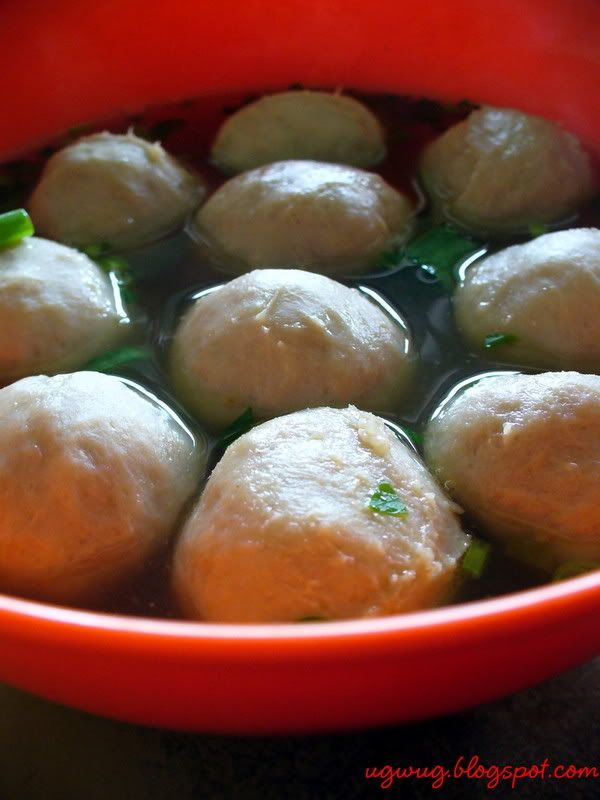 They also have other type of noodles; curry, prawn and chicken at RM3 each but we usually stick with the beef noodles (the beef noodle is RM4)!. The stall opens from early morning till late lunch (while stock lasts!).
To be continued...