The food in Spain provided by the tour company wasn't too exciting. We had some Chinese food but since the restaurant cooked for the 100 of us each time, quantity prevailed over quality. We had local meals too and I came to know that Spanish people seems to love meat.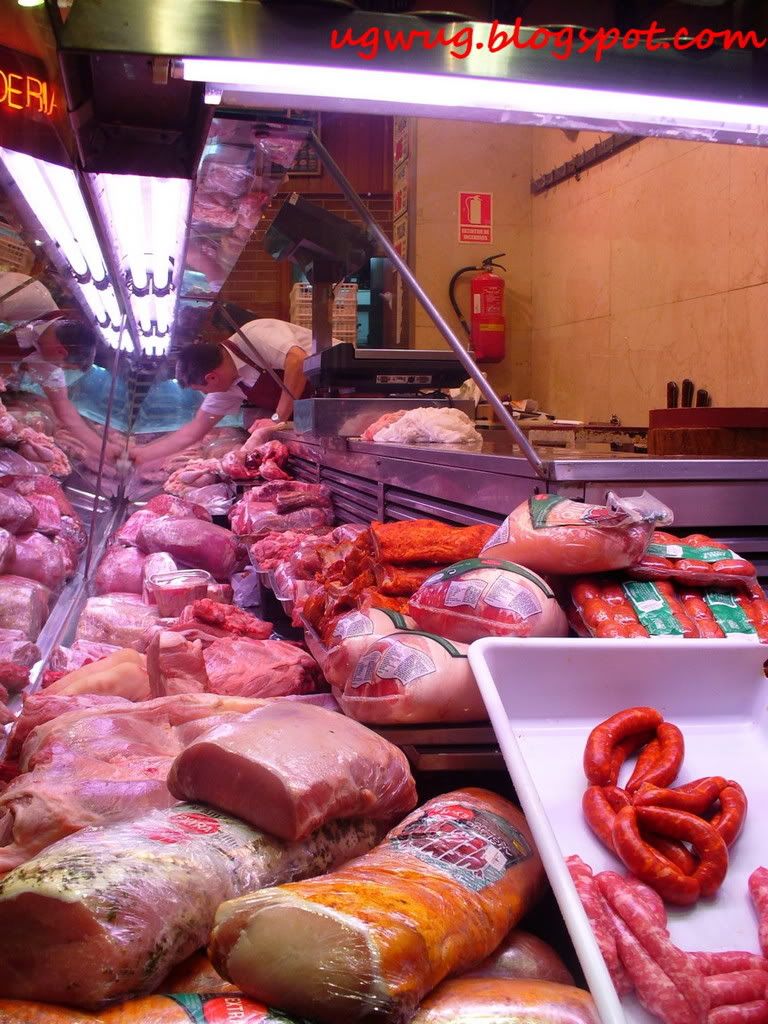 The only food I looked forward to was
tapas
and of course, accompanied by Sangria. I had tapas and Sangria almost every night!
Sangria
is a mixture of sorts, with different types of alcohol added to it at different places, so, we had Sangria of different strength level.
Our daily breakfast was at the hotel and was the usual fare of scrambled eggs, bacon, mushrooms, sausages, and all sorts of ham! Enough of food for now, let's go on with the tour, next on the itinerary was
Toledo
. Here are some photos of this town.
A happy shopkeeper, a bunch of us gave him some business. I bought Nougat from him.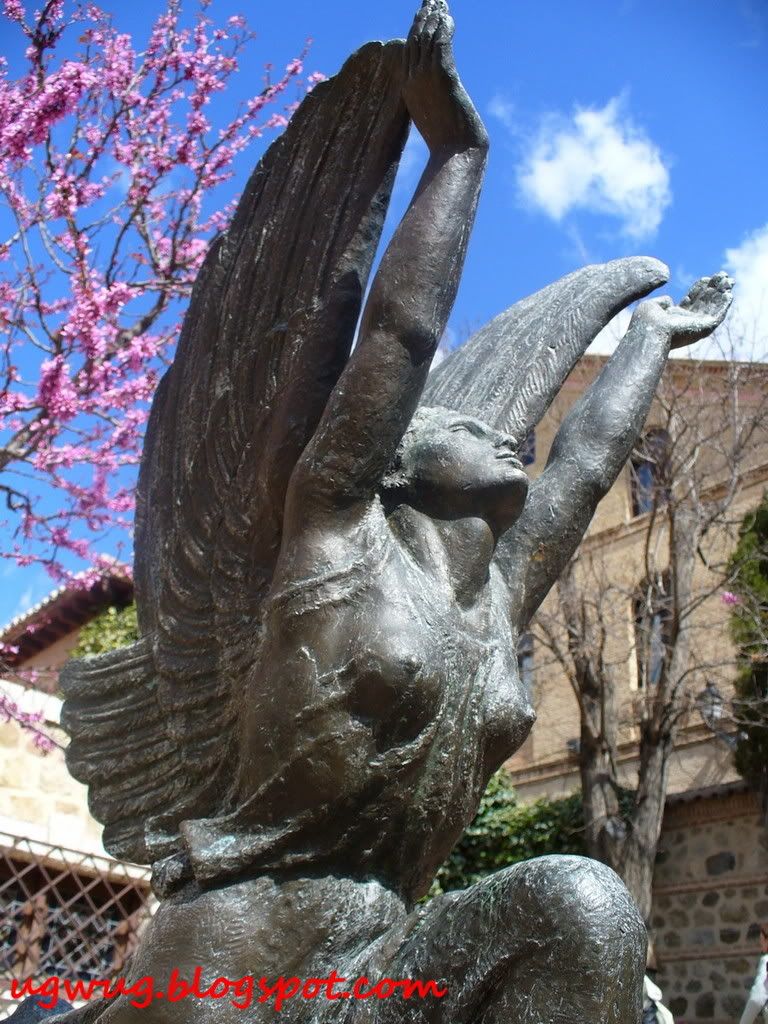 A statue within the courtyard of
El

Greco
's house, who was sculptor, architect and painter for which he was more famous for. We weren't allowed to take photos of his famous art pieces that were on display. He drew people in a thin and stretched style, his purpose in this was to make them more spiritual looking; that's according to what our Spanish guide said.
To be continued ...