Back to homeland and continuing with my food trip to
Kota
Bahru
; it's on to the next chapter. This trip was definitely filled with food as that was K's intention in the first place, to go back to her hometown and eat herself silly with all the food that she missed. I, as her invited guest, got to eat myself silly too.
Apart from
Nasi
Dagang
, there's another rice dish that she took me to try. Located at
Jalan
Dato
Pati
,
Nasi
Sumatra (also known as
Nasi
Padang) was next on the list.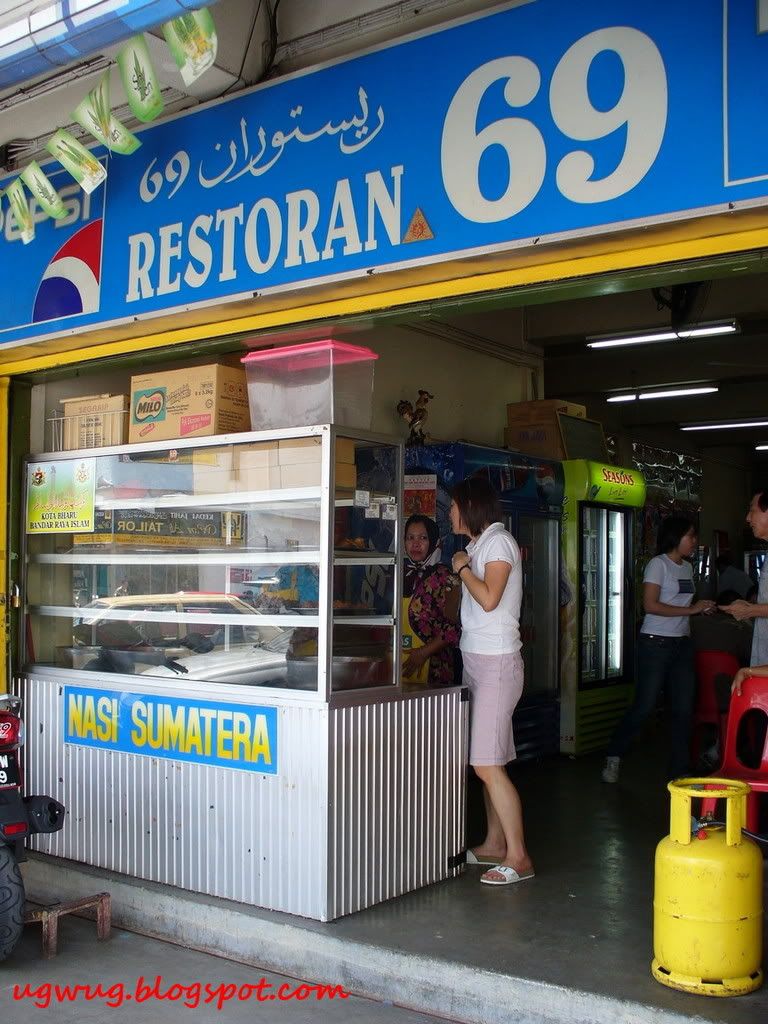 It's rice with a wide array of Malay dishes availabe but what makes it special are the different types of delicious curry gravy that is mixed with the rice. K said that she normally packs them as she can't seem to get the right concoction from mixing the gravy herself when she eats there. As they pour the right amount of the different types gravy into the rice when you do a takeaway, it's done just right. Another reason was that she mentioned that if one eats in, dishes are served to customers where one can help themselves to whatever they one and apparently what's left is topped up and served to the next customers. Hmmph.....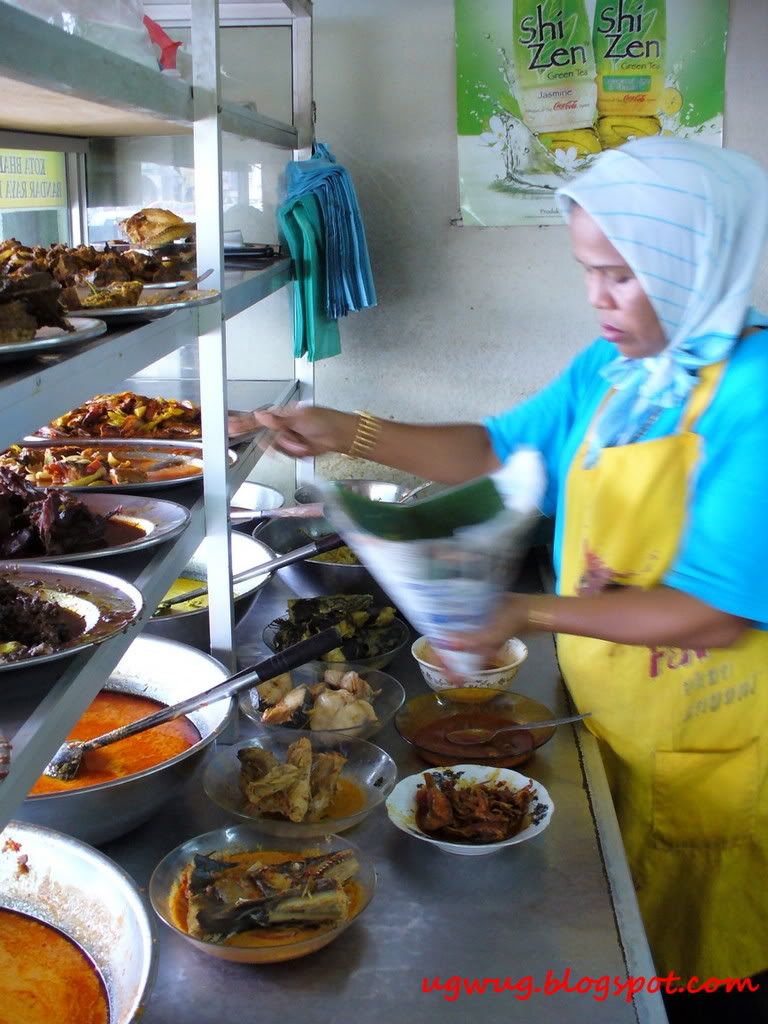 It's the way they serve food here and in some other such eateries. I guess that explained why K only packed the dry dishes (like fried fish and chicken). Another plus point is that since the rice is soaked with the different type of curry gravy, the rice will be well marinated by the time one gets home. Each spoonful of rice was a delight but the meat and vegetables were quite ordinary though. So, the secret is in the many types of curry gravy. On the other hand, I've always been the gravy sort of girl ;o)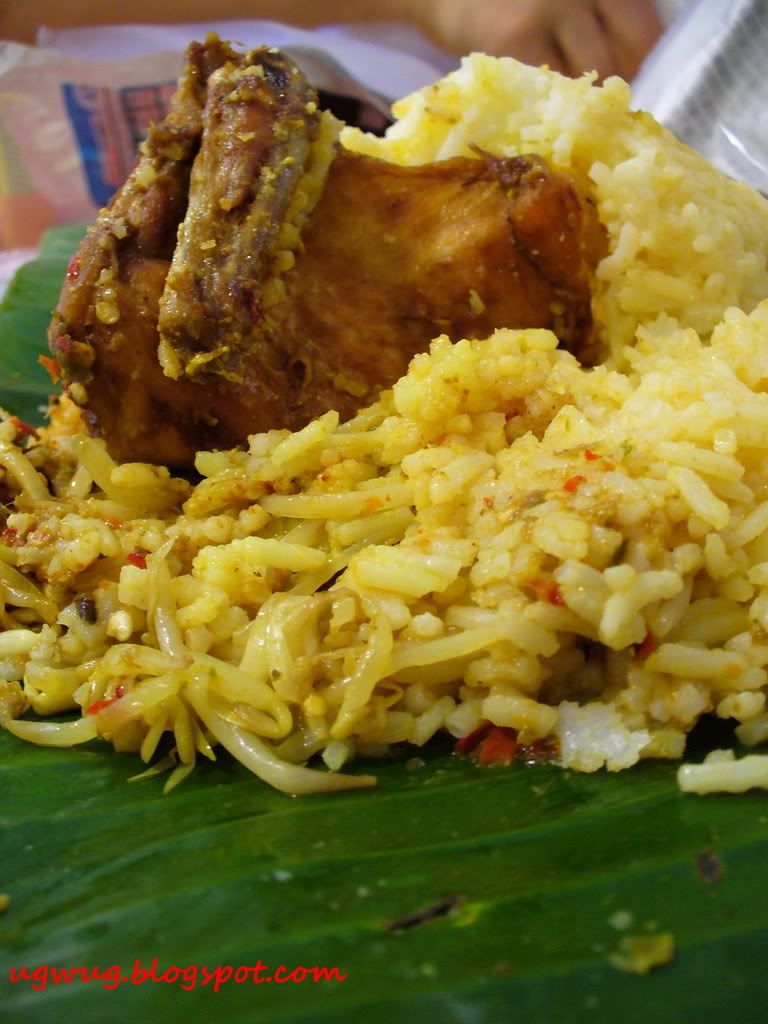 Next was tea time and we took a drive to the Stadium as the children were feeling peckish. We went for another round of
popiah
(spring roll) at Popia Stadium but one that was different from our
previous snack
treat.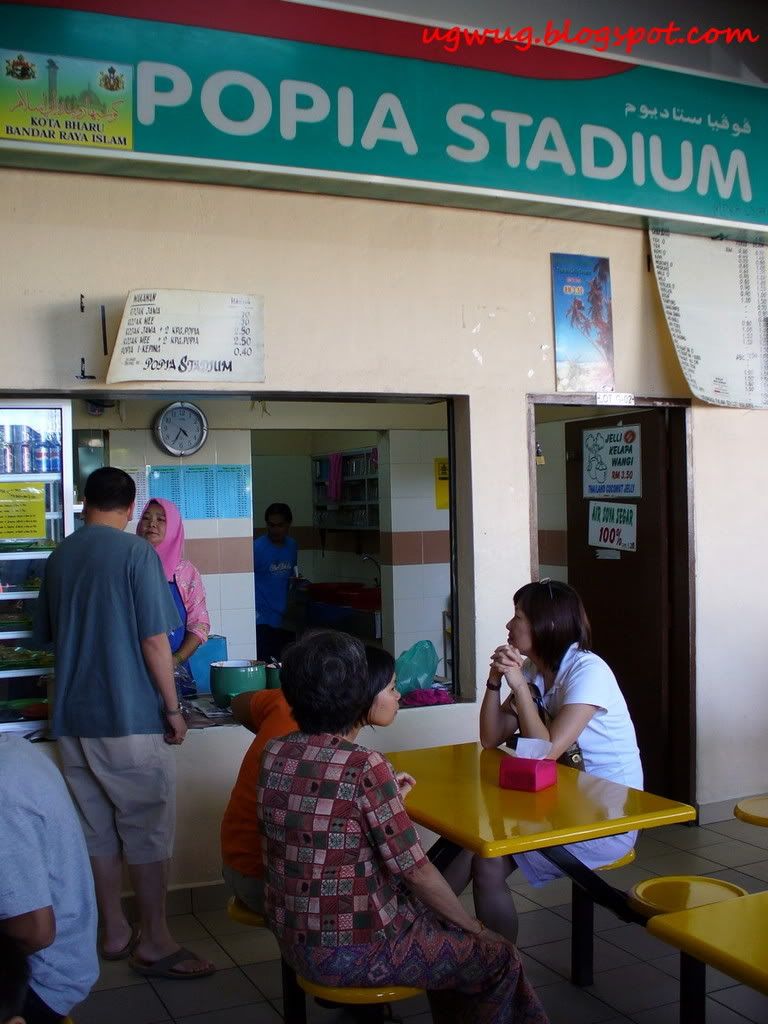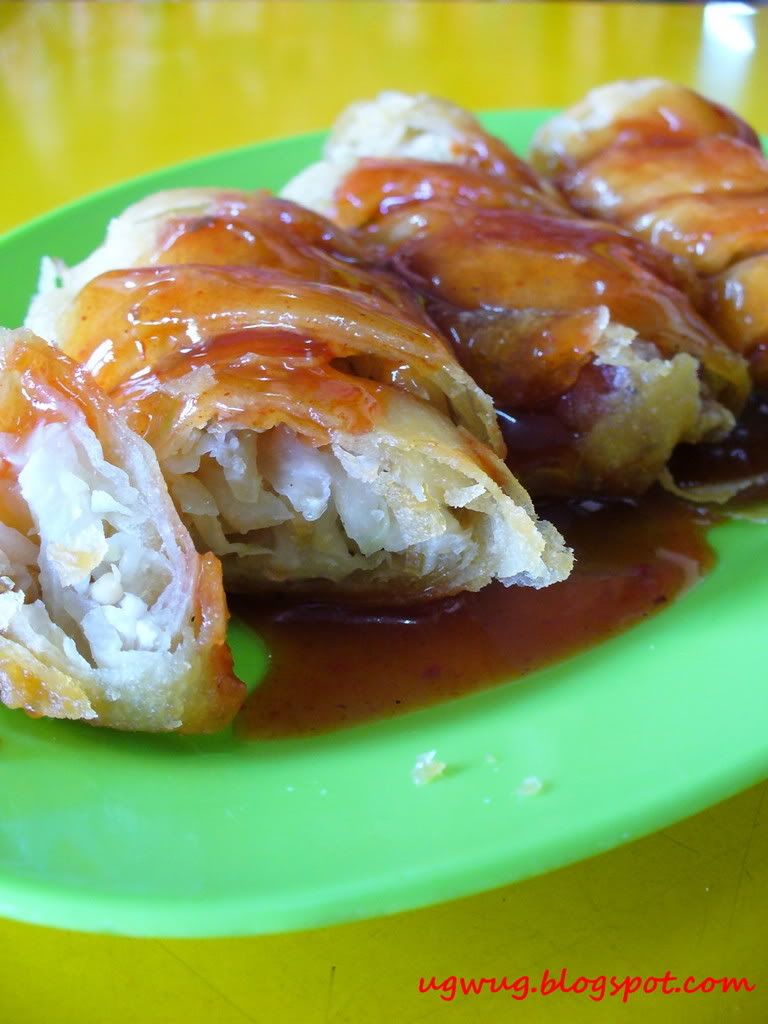 We ordered a plate of
popiah
on its own (topped with
chilli
sauce), or served as an extra with noodles as in
Mee
Rojak
"Rojak Noodles" (served Malay style, which we also ordered when we saw a plate of this being delivered to another customer).
Mee
Rojak
tasted quite good. The gravy was on the sweet side and the fried
bean curd
and batter was nice as it's served in small bite size. However, it would have been a lot better if it wasn't served cold. Yes, cold...slightly below room temperature. It might have helped if the
rojak
sauce was warm but it wasn't. However, maybe it was just us as there was a steady stream of customers at this stall who seem to really enjoy it.
To be continued....