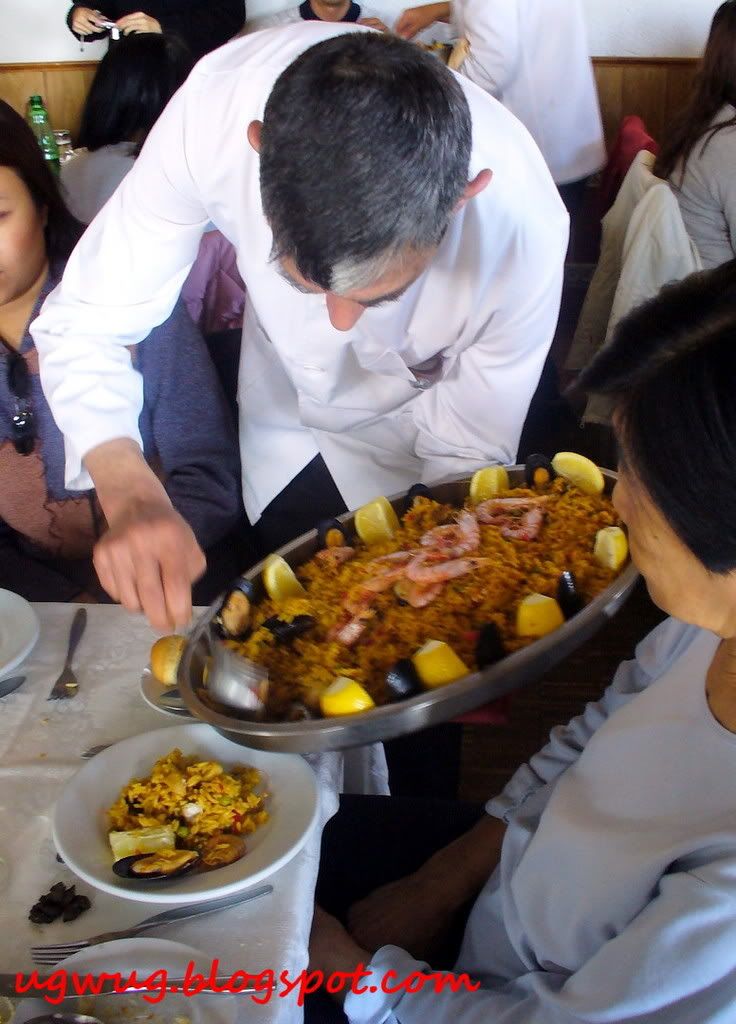 Continuing with Spain, here are some pics of some Spanish food we ate. Since most food was organised by the tour agent, we didn't have much option but to eat whatever we were given. With the tight schedule that we were on, the only time we could venture out on our own was at night. One of the food we had was
Paella
Seafood Rice; the staff would come to our tables, holding a big plate of it and scooped the rice onto our plates.
The rice grain is rather big and I would have preferred if the rice was not that soft. It was rather "fishy" for me but squeezing a large slice of lemon helped made it more edible. It was quite disappointing but maybe this is how authentic Spanish Paella Seafood rice taste like.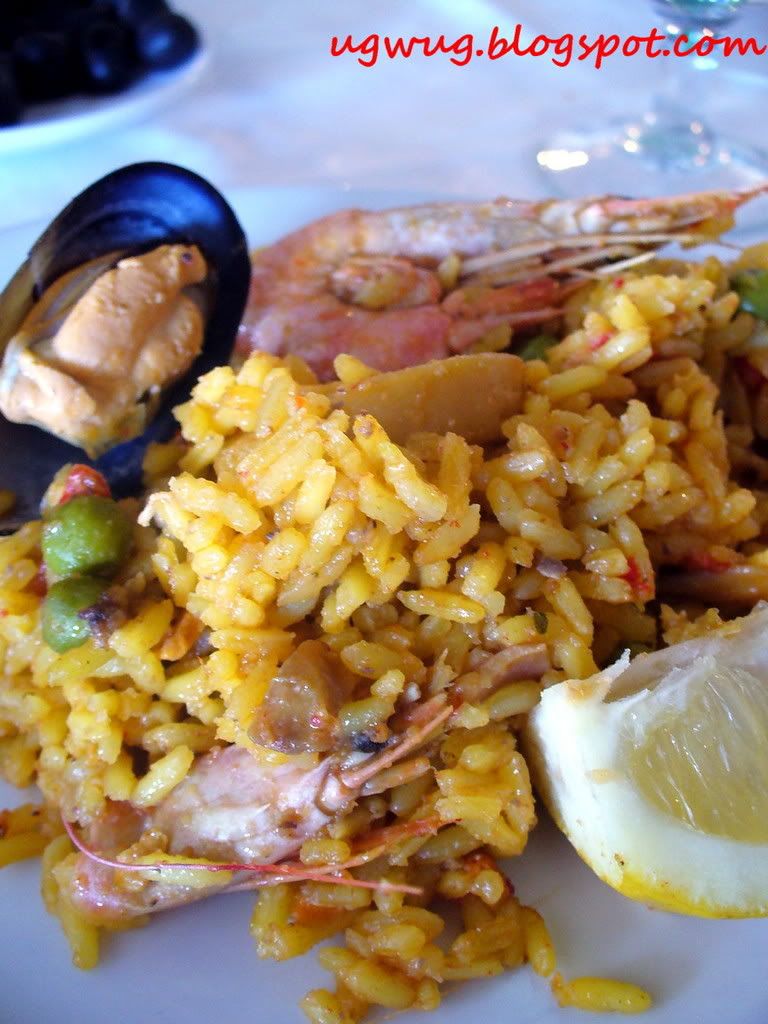 After lunch, we made a visit to
Valley Of the Fallen
, a memorial site for the fallen during the Spanish Civil War. Up on the mountains, this was one of the coldest area I went to in Spain.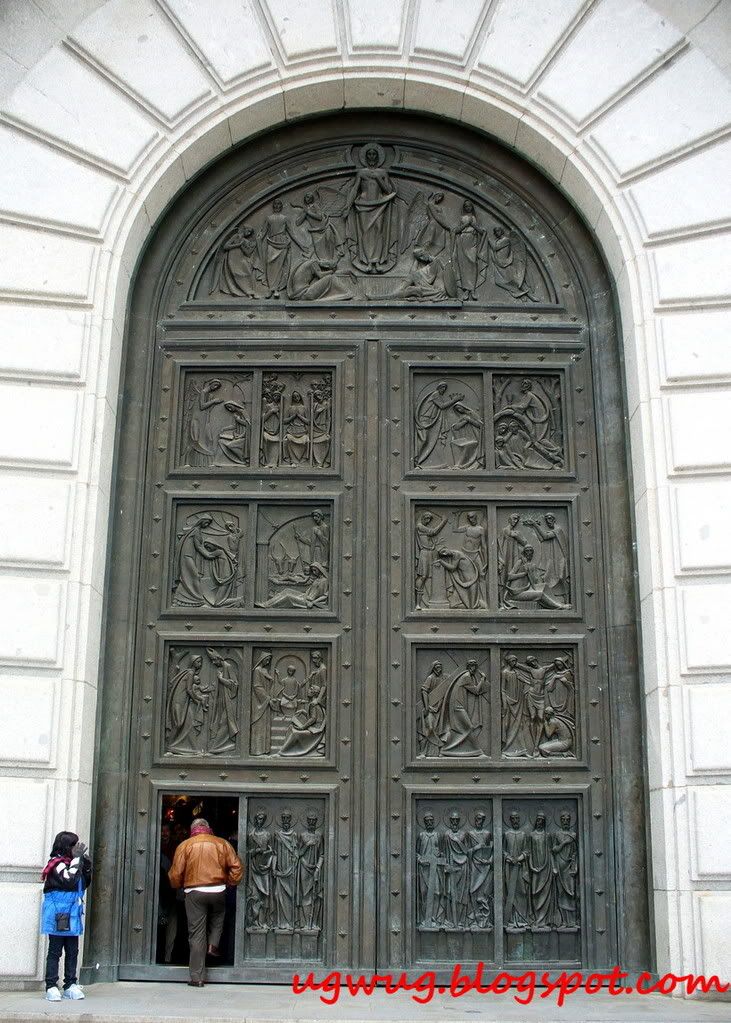 With strong winds blowing, my teeth were chattering and I quickly made my way indoors together with the rest who sought for some escape from the cold brutal wind.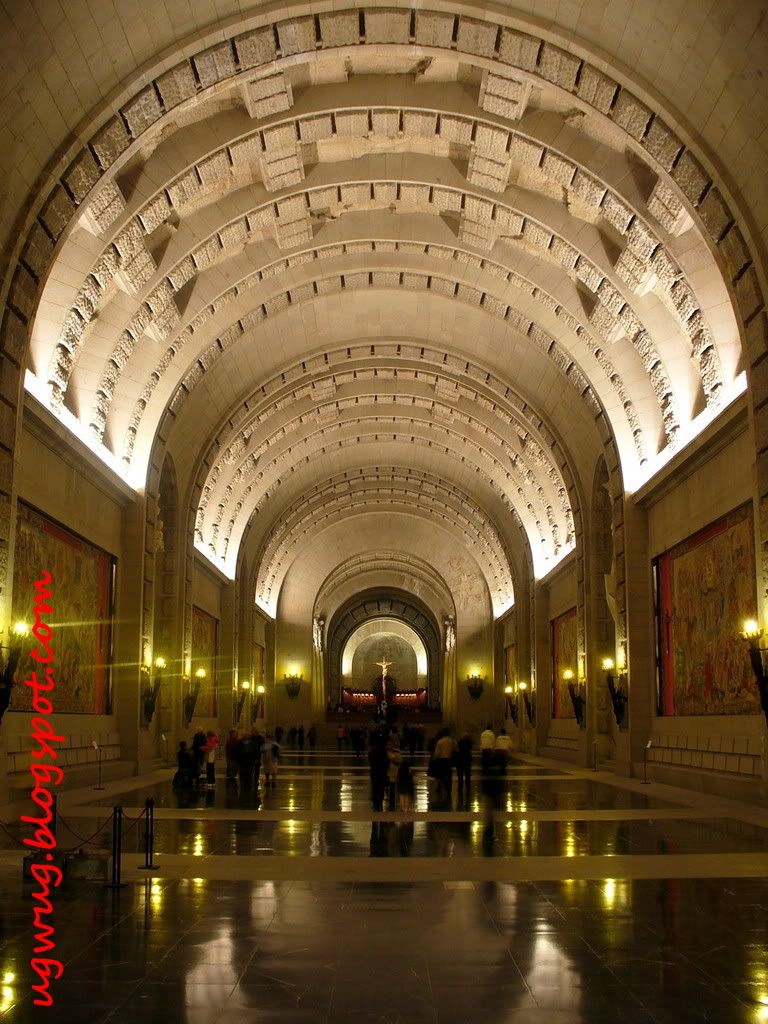 Once inside, I was again surrounded with beauty and serenity as I made my way through. You could hear the oohs and
ahhs
from our group as we walked along the corridors. Here is just another one of the many wonderful places found in Spain.
To be continued...