Well, 1 day and counting and I'm still pretty much the same...but just because I'm not feeling the Christmas spirit, doesn't mean others are the same too (though quite a number have told me that they are not in the Christmas mood either). Mmm...even dogs are in the Christmas spirit. Photo taken at Pet Safari,
Ikano
.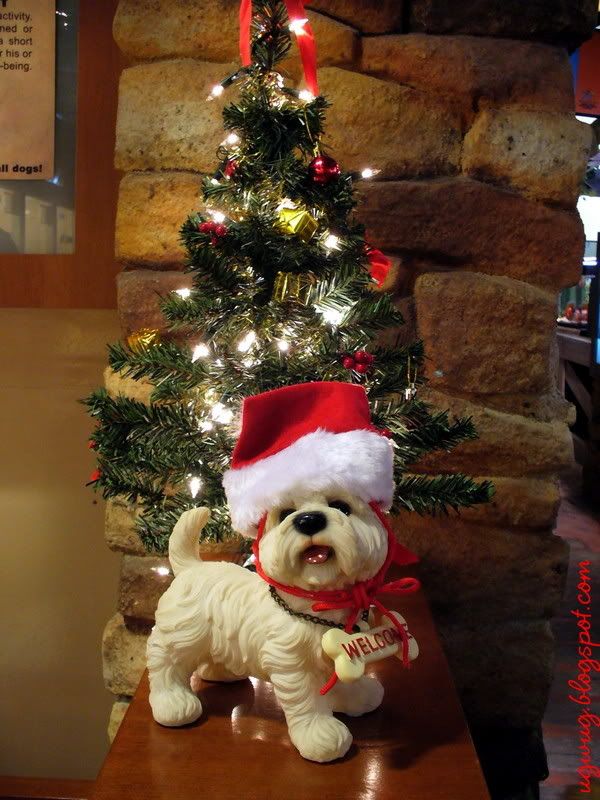 Since that dog's plastic, here's a real one. Took this years ago (on film, scanned copy) when I was in San Francisco. The owner was doing a
photo shoot
of his dog in a park. He's so adorable.........(I meant the dog! My apologies to the owner)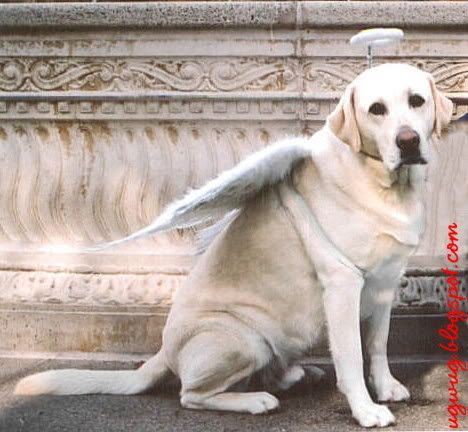 It's not that bad....there're still the makan gatherings to go too. Maybe I'm not feeling it this time round because it has been Christmas all year round for me! No matter what, to the rest, "HAVE A MERRY CHRISTMAS" and may your homes be filled with JOY, PEACE and LOVE!"
Christmas is forever, not for just one day,
for loving, sharing, giving, are not to put away
like bells and lights and tinsel, in some box upon a shelf.
The good you do for others is good you do yourself.
~ Norman W. Brooks, "Let Every Day Be Christmas"


NOTE: "HAPPY BIRTHDAY DAD!". Miss you a lot. The fond memories you have given me makes me smile and that is enough for me to know and be reminded of how much you loved me and still do. I love you too, dad.