I had read about the famous Kin Kin Pan Mee somewhere at Jalan T.A.R. However, I've not been there and during my earlier days when my office was nearer to KL, we use to frequent this stall at Lorong Haji Taib 5 instead.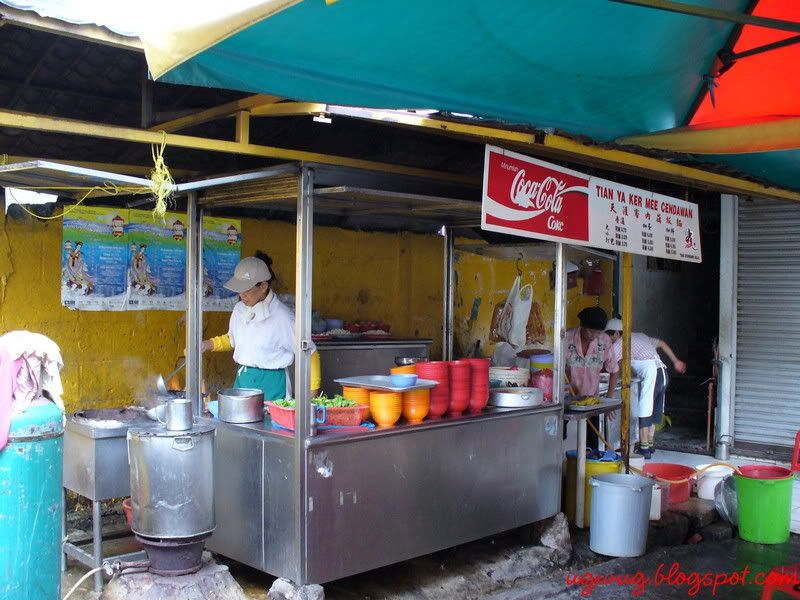 To say that it's pure Pan Mee would not be right as its sign says Mee Cendawan (Mushroom Noodles). I had the opportunity to have breakfast here again after 3 years or so when I had to attend a course downtown. Being early, we had no problems looking for a empty car park lot as we arrived there at about 8.15am.
Well, it does have the same "stretched" flour noodles, done the way your regular bowl of pan mee is done. The lady here cooks it in a pot for about two servings over a fierce fire. She couldn't help smiling as I took pics of her.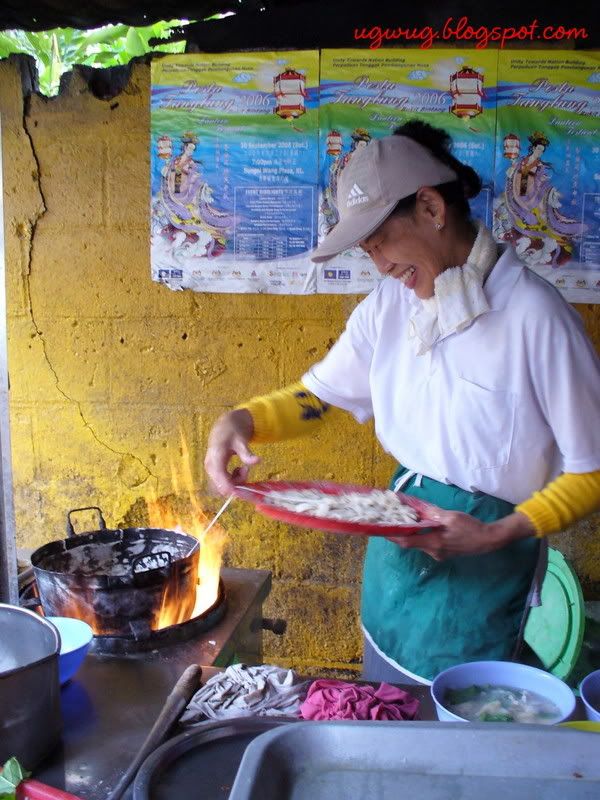 However, as it says, it's full of mushrooms and with some meat (non-halal) - with no ikan bilis (anchovies) in sight. So, that's where the difference is. I had one with egg where it's at the bottom of the bowl (cooked when the flour noodles are poured onto it). Add in lots of fried shallots and this was one hot and piping bowl of breakfast goody from the backlane. Good food calls for certain things to be overlooked at times, you know what I mean? ;o) But that's what makes it so good too. Ha ha ha....Oh, do take note that they are closed on Tuesdays.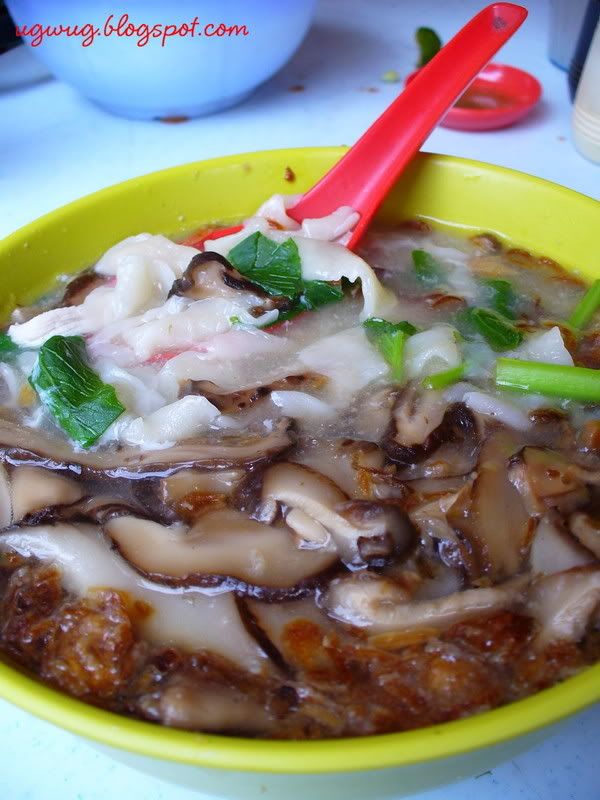 I keep trying to lose weight... but it keeps finding me! ~ Author Unknown