Lyn and I met up with Czar in Sunway Pyramid for lunch. We wanted to hear about her trip to NZ recently and thus, looked for somewhere quiet to chat. However, most of the restaurants located on the skating rink side usually didn't have that many patrons. We ended up at Mantra on Level 6 as Czar said that the food there was quite good.
Mantra's speciality is their Northern Indian cuisine, though they also have Thai food. The chefs are from India and Thailand we were told. The place was nice and pleasant , quiet enough for us(more so since we had an early lunch). The cascading water on the wall at one side created an ambiance. However, there isn't any chanting in the background but pop music being played. That somehow created a bit of disharmony. Ha ha ha....

The three of us decided to go for the Northern Indian cuisine. Lyn had an order of Garlic
Naan
(RM4) to go with her Chicken
Malai Tikka
(RM15.90) which according to the menu are boneless cubes of chicken steeped in a marinade of royal cumin enriched cream. There's also cheddar and a hint of fresh coriander. The meat is glazed in the
tandoor
.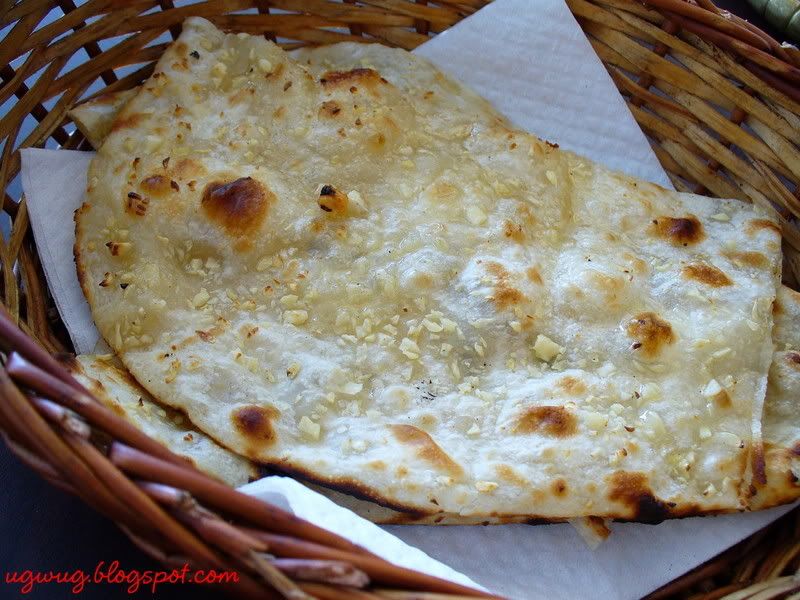 The garlic naan was lovely, not too thick. It was crispy on the outside and soft on the inside.
The Chicken Malai Tikka was tasty. If one is not a meat eater, it may be a little too much meat. Would be good to share.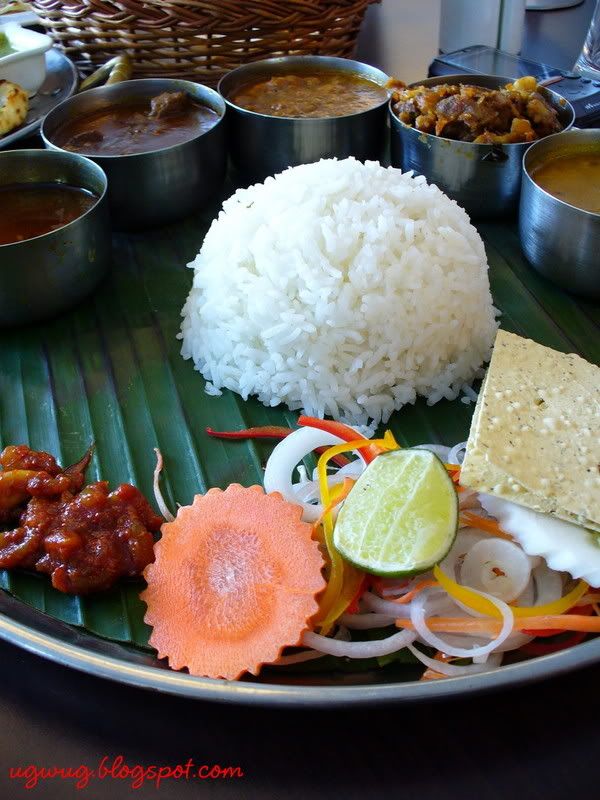 The dhal was delicious and the two vegetables were potatoes and peas and the other container was a mixture of diced vegetables. The rassam was good too. The lamb curry was great and I thoroughly enjoyed my meal.
Czar went for the more conventional Chicken
Briyani
Set (RM16.90). The Briyani rice was very nice, the best I've tasted. The curry gravy was again lovely. The chicken came buried under the rice and the only gripe Czar had was that it was a tad too small and had more bone than meat.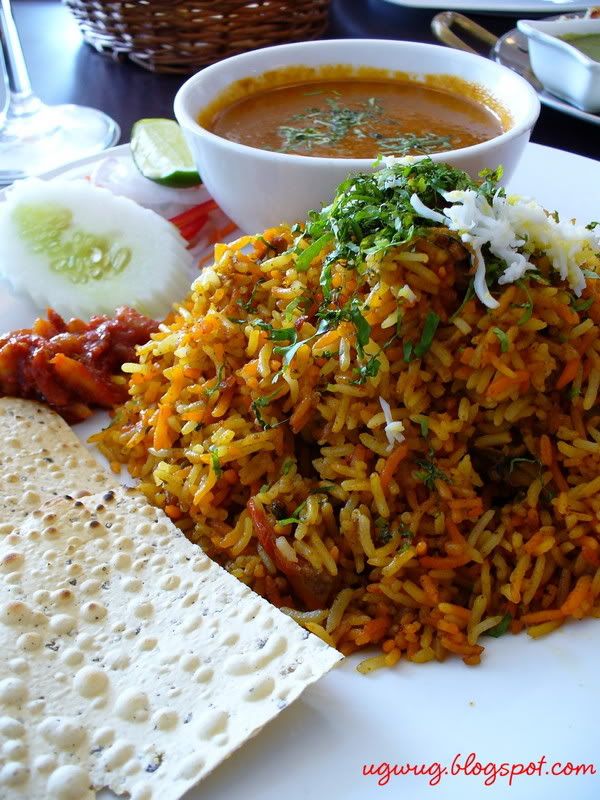 Other than that, we thoroughly enjoyed the food here and would come back here again when we want something different rather than eating at the mamak. It was a leisurely lunch and indeed a welcome treat.
WMW's mantra : This food is good for me, this food is good for my body. I will not put on weight eating this food.