Lyn and family brought me to Hock
Lim
Coffeeshop
in
PJ
State one late morning as she said we can get good
wantan
noodles there. There were several stalls and it wasn't packed yet as we arrived just before lunch hour. While I was taking photos, I saw this guy in the process of making trays of mini egg tarts. The homemade mini tarts were so cute, we just had to order some (5 pieces for RM3.00).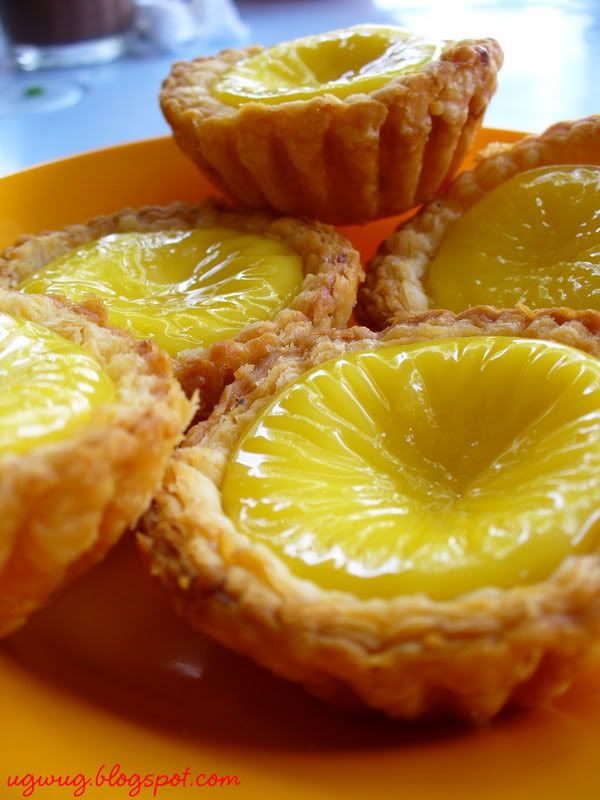 It came with a sunken middle, looked home made indeed ;o). Its crust was just nice, not too thick and flaky, it was quite good. This is more along the lines of an original egg tart rather than the
Portuguese
Egg Tart.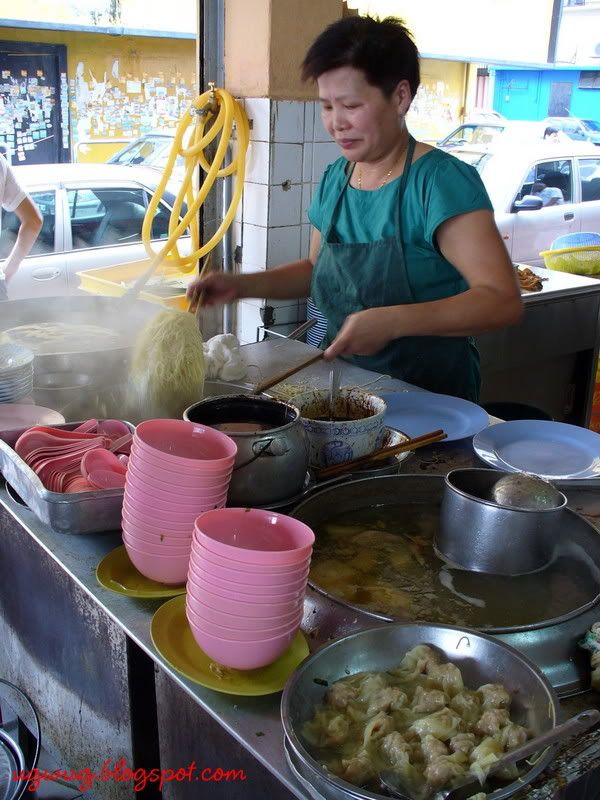 Next to the egg tart stall was the
wantan
noodle stall. The lady was busy preparing bowl after bowl as orders were coming in. When the noodles arrived, I realised what was probably the pull factor (apparently they sell out quite fast!). It was the lovely char
siew
(
bbq
pork)! The noodles and
wantan
itself were nice but still ordinary. The nicest
wantan
I had is from Sec 17, while I like the noodles from K.
Intan
(behind Happy Mansion - will blog on that later). So for
wantan
noodles with the best char
siew
, Hock
Lim
gets the vote from me.
Lyn ordered the curry noodles and I had a taste of the soup. It was pretty good too and Lyn said that she liked it.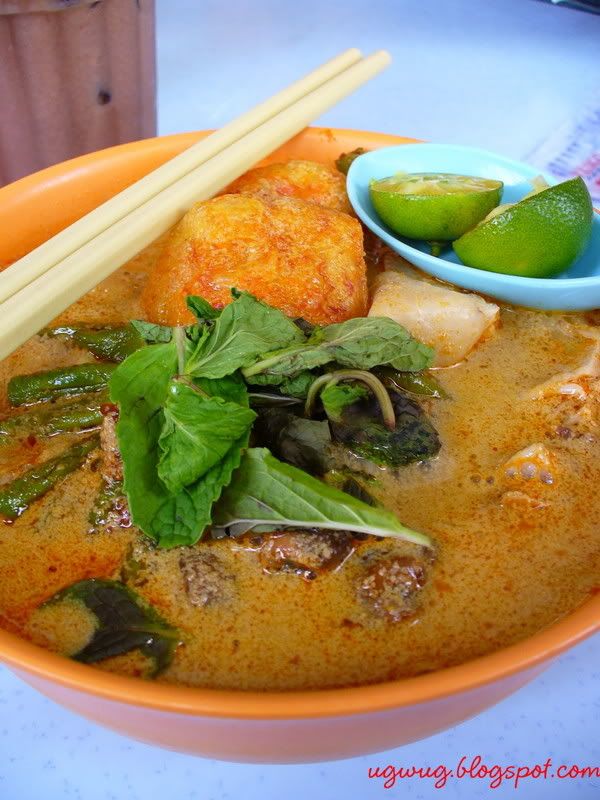 At one corner of the
coffeeshop
, there is a stall selling all sorts of biscuits and tidbits. This is a pretty interesting
coffeeshop
with good food and snacks to boot too!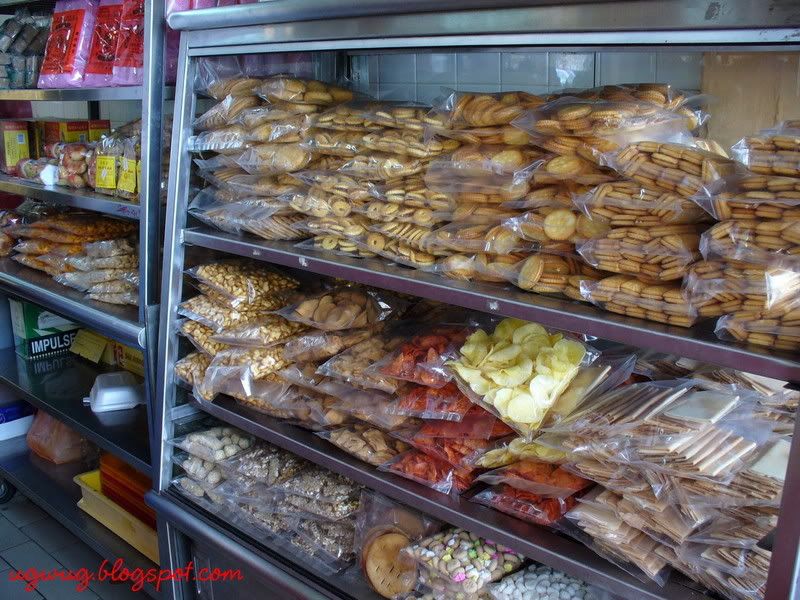 Mmm
....I gotta start shopping for gifts soon. 3 days and counting till Christmas....I hope I'll catch the spirit in time!
Christmas carolers sing about peace on earth, but they don't tell us where. - Anonymous