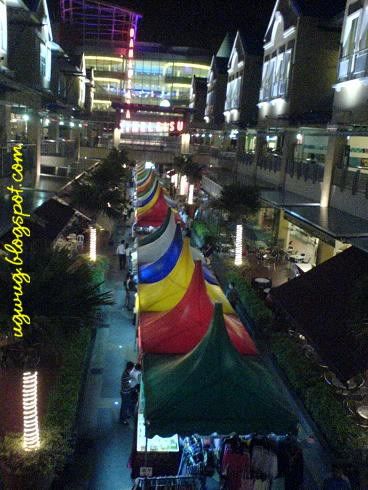 Was at The Curve last Friday night as we wanted to catch a movie at Cineleisure. We decided to do dinner at The Curve since we only had about an hour to spare. Walking around, the choice wasn't easy, especially when we didn't really have anything in mind. The Street area was filled with people, dining alfresco at the restaurants there and those shopping at the flea market. I had thought the flea market only opened on Saturdays and Sundays.
Finding the area a bit too crowded and the need for food to be delivered faster (less crowd, free kitchen!), we decided to have a look at the first floor. The restaurants here were definitely a lot emptier. Some only had a table or two filled with Vivo having the most people eating there. I had eaten at Vivo before but found the food mediocre. Most restaurants up here were having set promotions to attract customers. We decided to eat at Hooked as they had a good deal with set meals promotion available for dinner and lunch too.
Both Euro and I ordered the Aglio Olio Pasta set while KA had the Hooked Express (which is basically Fish & Chips). Without my camera, I borrowed KA's Sony Ericsson K750i phone to snap some pics.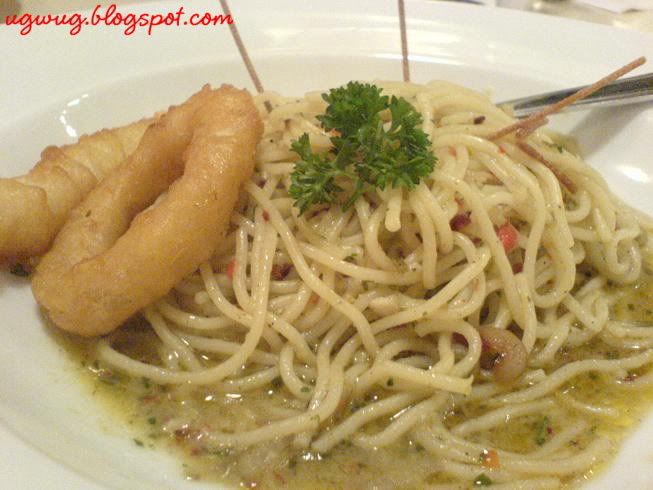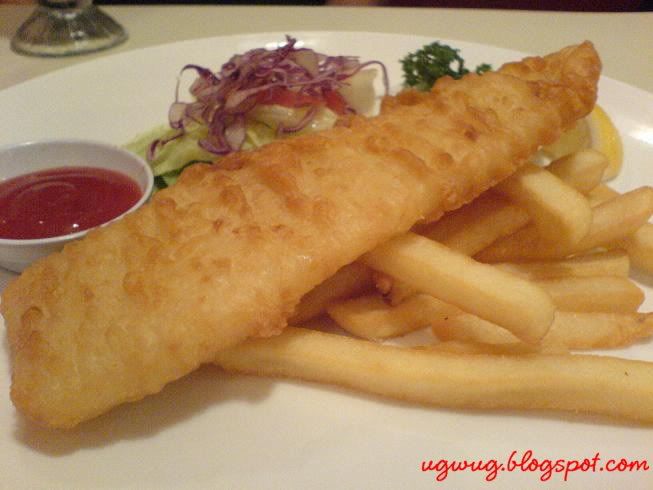 KA said the Fish & Chips were nice and Euro and I found the pasta tasty. Our set meal came with a drink (a choice of soft drinks or Ice Lemon Tea), soup (Mushroom soup which was yummy), main course and a generous scoop of ice-cream for dessert. We found the meal truly value-for-money as it was not only reasonably priced (my set was RM11.95++), it also tasted good. With only 3 tables filled, including ours, we can only guessed that what Hooked lack was marketing as the food itself was good.
Sometimes good food and places becomes "extinct" when people aren't willing to step into a quiet restaurant to try or view certain places as not trendy enough. Some simply don't know there is such a place. It's sad especially when the food is good. However, we'll be going to Hooked again and wish Hooked well.
Don't let love interfere with your appetite. It never does with mine. - Anthony Trollope