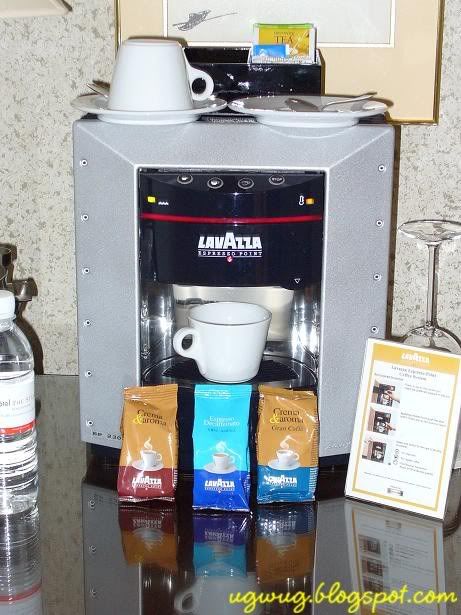 Continuing my post on my Singapore trip this time. We had a suite big enough for the four of us. We welcomed the sight of the expresso machine in the suite (my first time coming across this in a hotel room). Even the toiletries were L'occitane (the 75ml shampoo and conditioner really made my hair so nice smelling and soft and silky! We checked out the pricing today at the store in 1U, the 300ml bottle of shampoo and conditioner cost RM68 each!) . Oh, there's also a TV located at the long bath area for those who fancy some telly while soaking or bathing. Well, adding the great view, the suite was just lovely.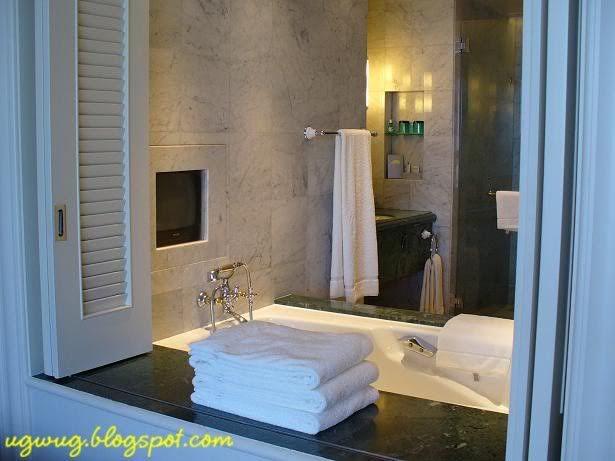 However, I did find the hotel floor corridor a bit "dark". Seems the hotel has a mixed theme of East and West.

I loved the hotel lounge though, very chic indeed. The hotel is linked to Raffles City and all the shops were just a few steps away. After washing up in our suite, we went to look for food to fill our stomachs. Both Zahara and I were so excited on seeing the MOS Burger outlet. I was so sad when the outlet in KLCC wrapped up after a year or so. I missed eating the Yakiniku (slices of beef with rice "bun") rice burger, the lovely thick french fries and the Grape Soda. So, coming across MOS Burger again to me was a Kodak moment! Ha ha ha ...Zahara and I told ourselves that we would eat at MOS Burger as many times as we can, and we made that promise even while we were chomping down on our burgers. LOL!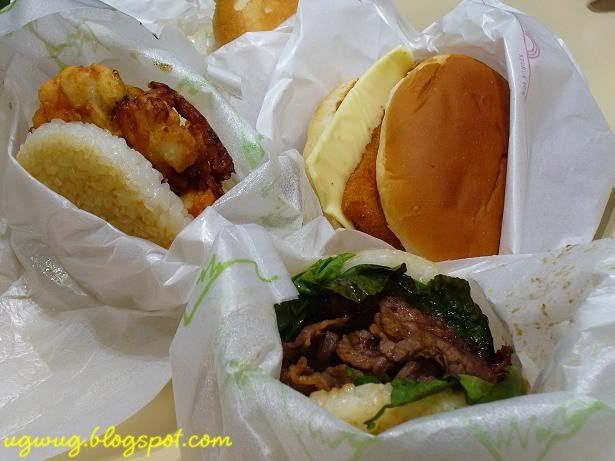 We then followed Mrs Pitt's bro-in-law to his house and met up with his wife and kid, Dylan. After sitting around and catching up on what's been happening, it was dinner time again! We were quite hungry by 8pm and were brought to Lau Pa Sak (Old Market) for a variety of hawker food. The satay was really good but I found the Beef Noodle gravy a bit too starchy for me. It was okay and definitely value for money though as it was a really big bowl for SGD3.50.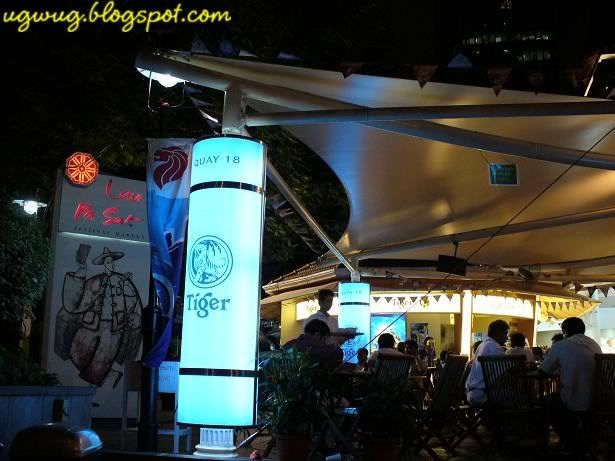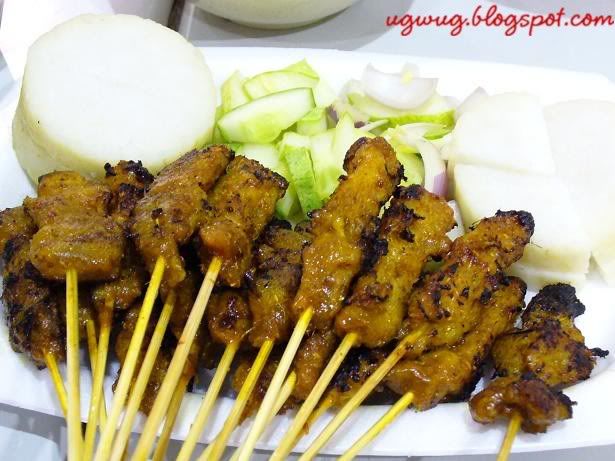 As Mrs Pitt had more relatives joining in for dinner, Amy and I offer to take the MRT back to the hotel which was just one stop away. The relatives could then get into the car. I enjoyed the short ride back, as a matter of fact, we both arrived at the hotel the same time Mrs Pitt and relatives did! Anyway, after hanging around for a chat, the relatives left us at 11+ pm and Zahara quickly fell asleep. Mrs Pitt, Amy and I continued chatting into the wee hours of the morning (3.30 am to be exact) before we finally called it a night.

To be continued ....