Another food post today. Had dinner with Euro and KA the other night and since Euro had to drop by SS2 to pick up some stuff, we decided to eat around that area. Having eaten in HK Express before and found the food not bad, we decided to go there again.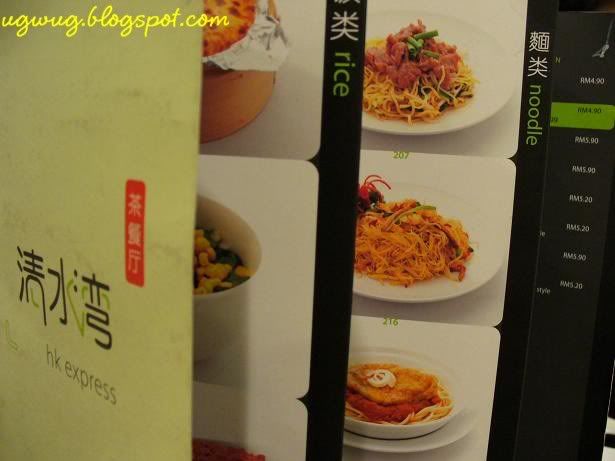 For starters, we ordered the spicy salted squid (KCC looked for me the next day and wanted to eat lunch there again, this time we ordered the golden cup prawn. So, I will post the pic together with the dinner pictures). Both were tasty but I enjoyed the golden cup prawn better. The cup had some nata de coco together with an assortment of diced fruits and prawn. Topped with mayonnaise (one of my fave dressing! LOL!), it was delicious.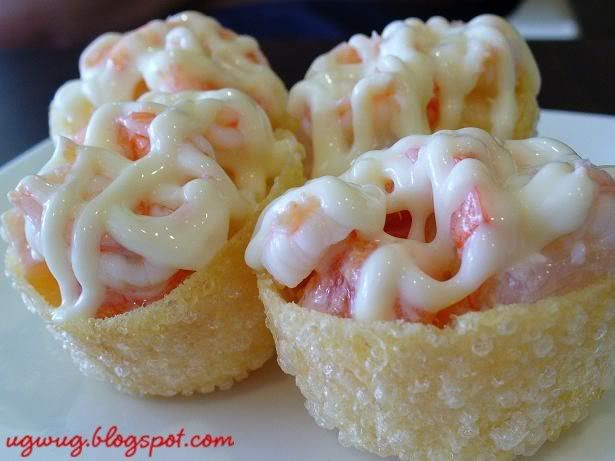 After pondering for awhile, I ordered the Mango Green Tea and Euro had the Peach Green Tea (forgot what KA ordered). I liked the drink, it was just refreshing.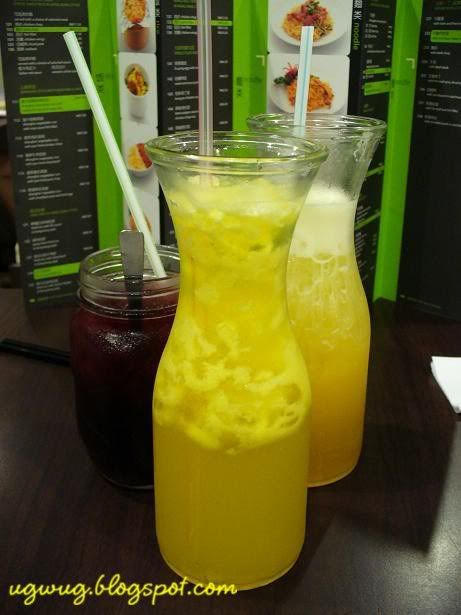 When our food arrived, we tucked in and it was quite tasty. I had my HK style beef fried noodles, KA had HK style fish fillet fried noodles and Euro ordered the same meal she had before, Baked Cheese Spaghetti with Chicken Chop.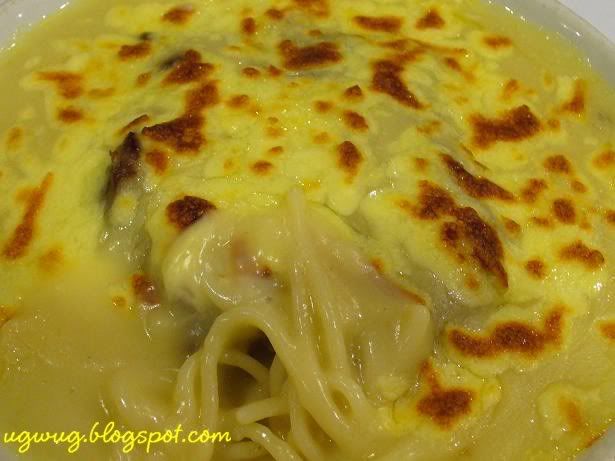 One of the staff there saw me taking photos and came up to me to ask if I wanted to take a picture of his dinner, Chicken Chop Burger in Yuen Long style. I was pleasantly surprised and took him up on his offer.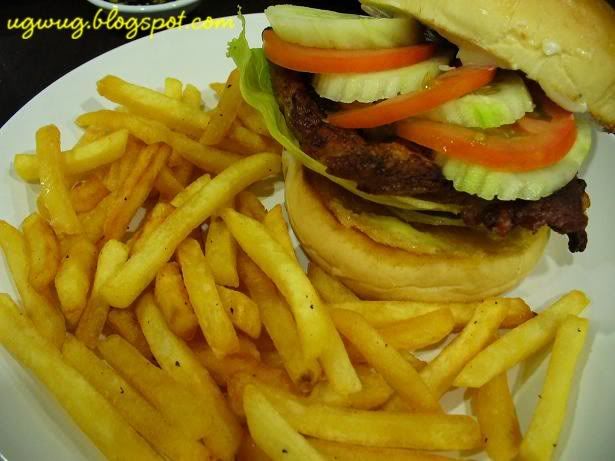 If one is looking for somewhere different from the usual busy Char Chan Teng, this is one place to consider. It's located at the same row, near to Chef Loong's.

Oh, by the way, I have started two new blogs today. One is to just showcase slides of my photos from Flickr (it's only a one entry blog, the updates will be loaded accordingly when I add my pictures to Flickr). It's called In Pictures (the link is also located at the side bar). As for the second blog, it's a photo blog where I will post my fave pics now and then. The pictures there might have been posted in here before. I decided on creating the other blog as to have an avenue to discuss about the picture itself. This one is called Visual Words (the link is also located at the side bar). So, feel free to drop by and leave some comments. I tell people that I'm only an amateur who just loves nice pictures.


One photo out of focus is a mistake, ten photo out of focus are an experimentation, one hundred photo out of focus are a style.
~ Author Unknown