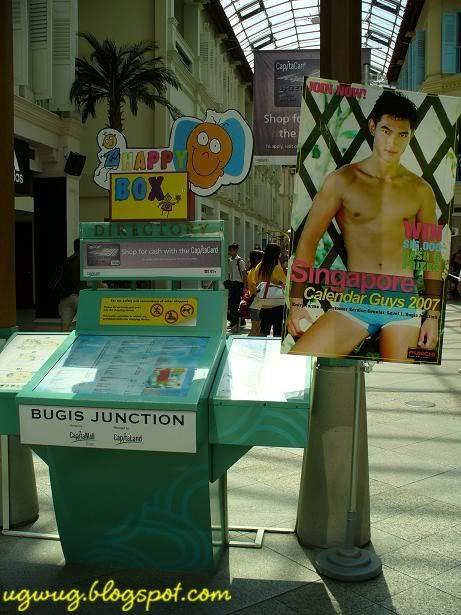 Having stayed up till 3.30am, it wasn't surprising that we woke up at about 10am. By the time we got ready, it was almost lunch time. Amy had already grabbed a bite while the rest of us cleaned up. So when the rest of us were ready, we headed towards....where else....MOS Burger for lunch! Ha ha ha......After that, we walked towards Bugis Junction and we were greeted with this at the entrance! But sadly, during our 2 hours at that place, we didn't see any guys that were "calendar" material. He he he...

It was a nice mall, looks "outdoor" but it's actually an indoor mall concept where it's aircon (our Petaling Street should be built this way!)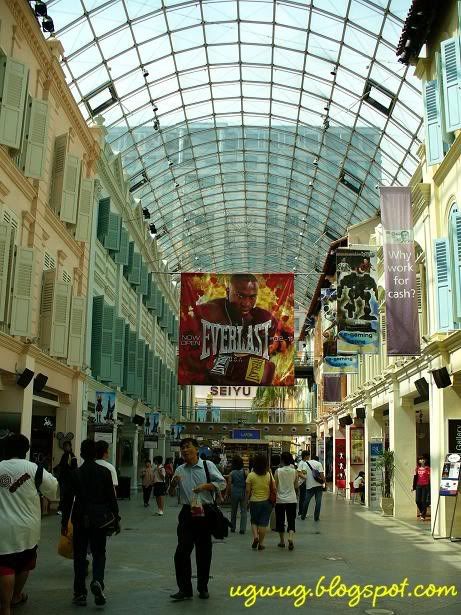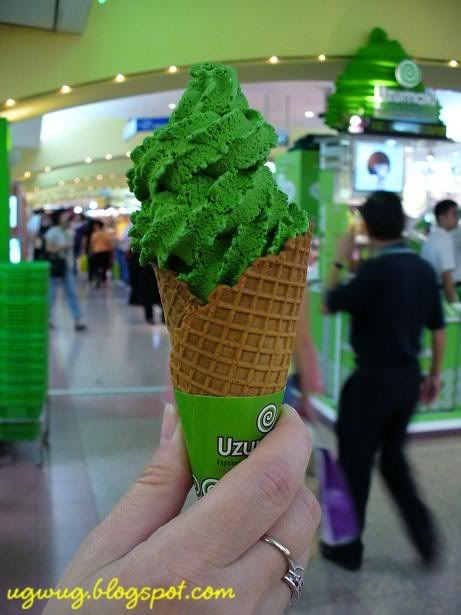 We then went in Seiyu and found another food haven. They were doing a promotion at this cute stall that sells Japanese Ice Cream. Apart from the usual Green Tea flavour, Uzumaki also had Black Sesame, Red Bean, Chocolate & Chips, Blueberry and Wasabi! I was tempted to taste how Wasabi ice cream tasted like but instead I chickened out and settled for my usual Green Tea. At SGD4 each (about the same price in Japan after conversion to Ringgit Malaysia), Uzumaki's Green Tea ice cream was as good as the ones in Japan! Yummy!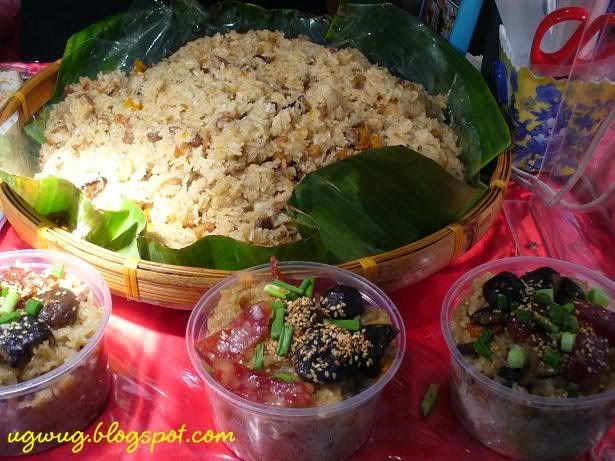 We then stumbled upon a busy stall selling all sorts of Chinese kuihs and snacks. To name a few that I know - carrot cake, yam cake and my all time favourite lo mai fan (glutinous rice). We bought the carrot cake after we tasted samples of it. It was really good and we also packed one tub of the lo mai fan too. It came with lap cheong (dried chinese sausage) and mushrooms! (which became my dinner as there was just too much food!). The stall had such a lot of food on display, it was a sight to behold!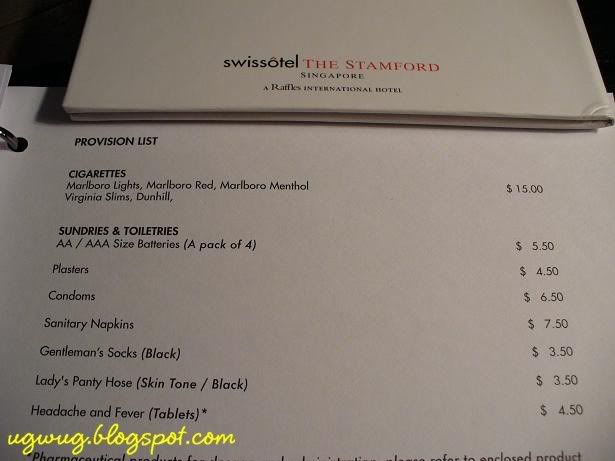 In the evening we laze around the suite and I had picked up the usual hotel materials to look through. I was amused to come across their provision list. This hotel does think of "everything"! Click on the image on the left to see a larger image. Anyway, after a late night on Tuesday, we slept earlier on Wednesday. Furthermore, we had a dim sum lunch in store with the relatives the next day. Before I turned in for the night, I took the next shot and decided to take another close up shot of the orchid. I loved the way the shot turned out.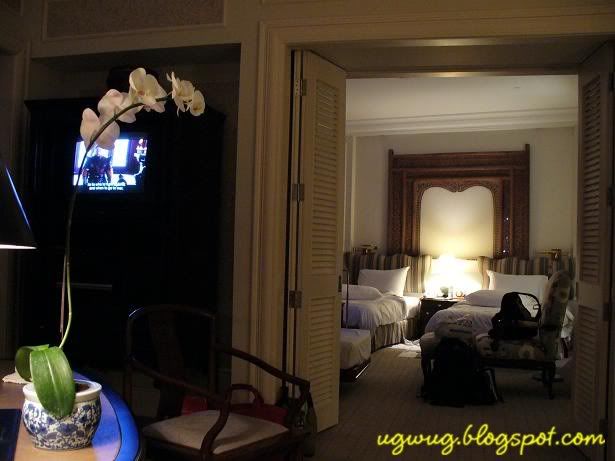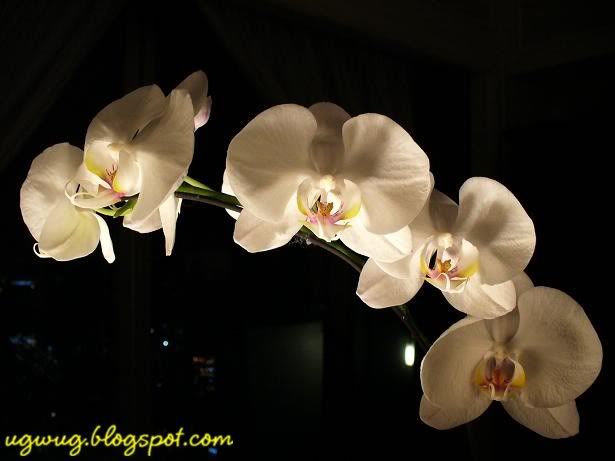 To Be Continued...