Ha ha ha...I'm still laughing at some of the comments left for the previous gross but funny post. After picking myself up (I had rolled on the floor laughing!), we are back to Kota Bahru again, a definite yummier and nicer post.
One of the things I picked up from my trip to Kota Bahru 10 years ago was eating
roti canai
with
satay
sauce (peanut sauce). I hardly eat it this way in the Klang Valley unless I come across a place that sells both. After the dinner in the village, the group of us went to a food court, Medan Selera Kebun Sultan.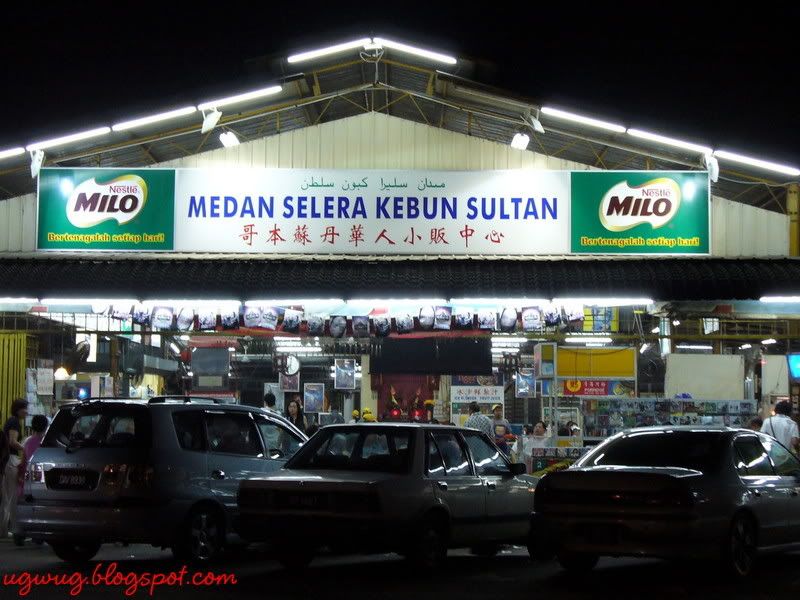 Of course that meant having to order some satay to get the peanut sauce. The satay was nice and we made sure we left some sauce for the roti canai that we ordered. Being supper, the 8 of us had 10 sticks of satay (asking for more sauce! Hee hee...) and 2 roti canai to share. This way we won't overload but yet get to taste the goodies.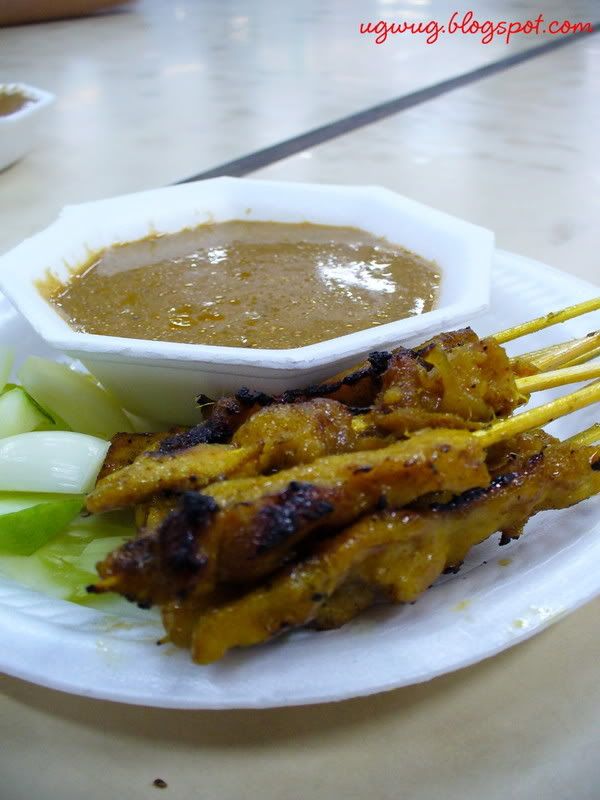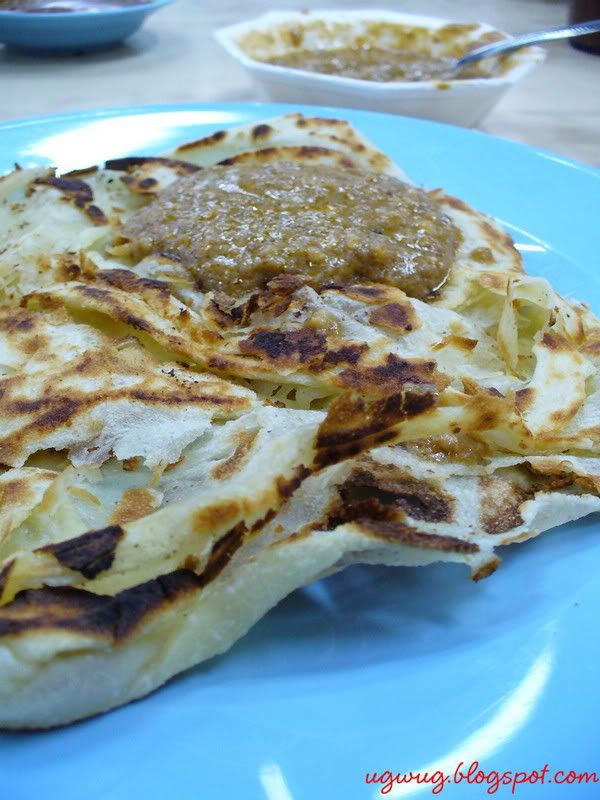 I suppose it's nice to eat the roti canai with the peanut sauce here as the sauce is smoother (less chunky) and of the right consistency. It goes well with the roti canai which was slightly burnt, flaky and with minimal oil; the way I like it to be! That night itself, K's bro planned to take us for
nasi dagang
breakfast the next morning! If you click on the
link
, you will find the recipe for nasi dagang too. So, early next morning, off we went to Restoran Kwang Ling at Jalan Post Office Lama.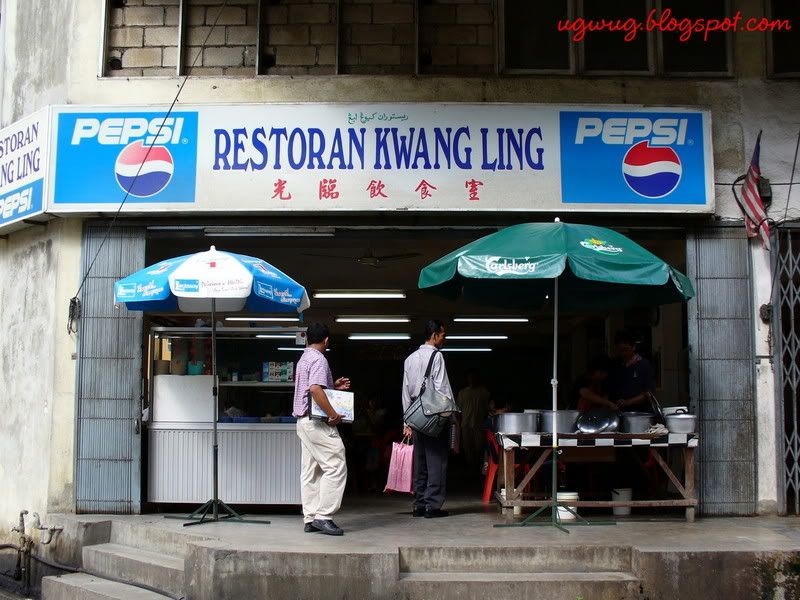 I was told that the nasi dagang here sells out fast, a favourite of many though they also have noodles. Here, the rice is served packed in the usual brown plastic lined paper; even if you want to eat in. I opened up the packet as careful as I possibly could but I still ruined it, thus, the nasi dagang in this pic looks really "mixed". I had a mixture of the usual nasi dagang and normal rice, chicken (since I didn't want breakfast to be that filling and I'm not a fan of fish) with lots of curry gravy (oh, this you can ask for more when you eat there) and some
sambal
chilli paste.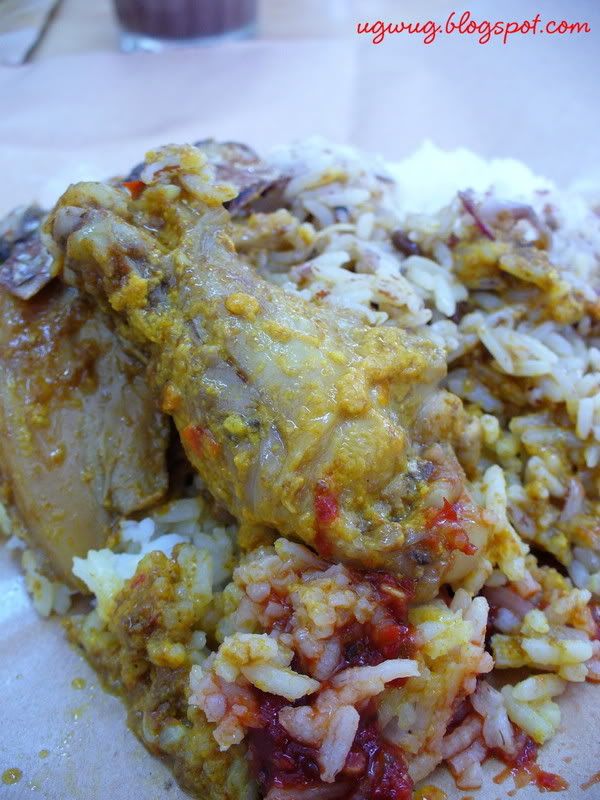 Well, it tasted heavenly and once again; plus points is given not only to the delicious nasi dagang but for the little coffee shop that we ate in with that small town feeling. Of course, points to the wonderful company of the whole family too. It nice to be in the company of a family that is so closely knitted. You know, the sort of family that will always be there for you when you need them yet respecting your privacy at the same time. K, you're so blessed to have a family like that and them, to have you!
To be continued...