Just realised that with the amount of food we ate, the
Kota
Bahru
postings might turn out to be an epic!
Mmm
...I wonder how many parts will there be in the end?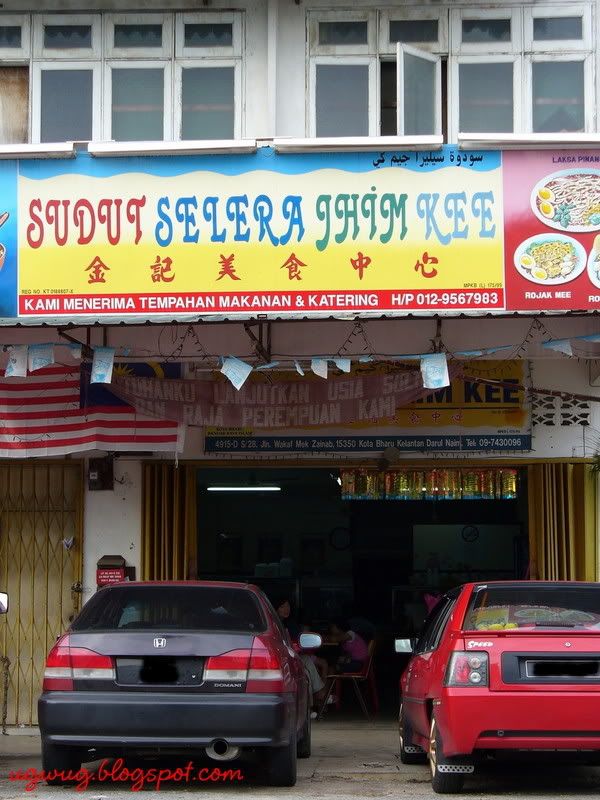 After resting for awhile, it was tea time! They took me to
Sudut
Selera
Jhim
Kee
; a small shop lot at
Jalan
Wakaf
Mek
Zainab
which sells mostly snack food.
We ordered ABC (Air Batu
Campur
), also known as
Ice

Kacang
. We had the one with ice cream but didn't ask what the "
economi
" (economy) version came without for a mere RM1! I was also curious about
kuih
malas
but we didn't order it as we had also asked for some fried
popiah
.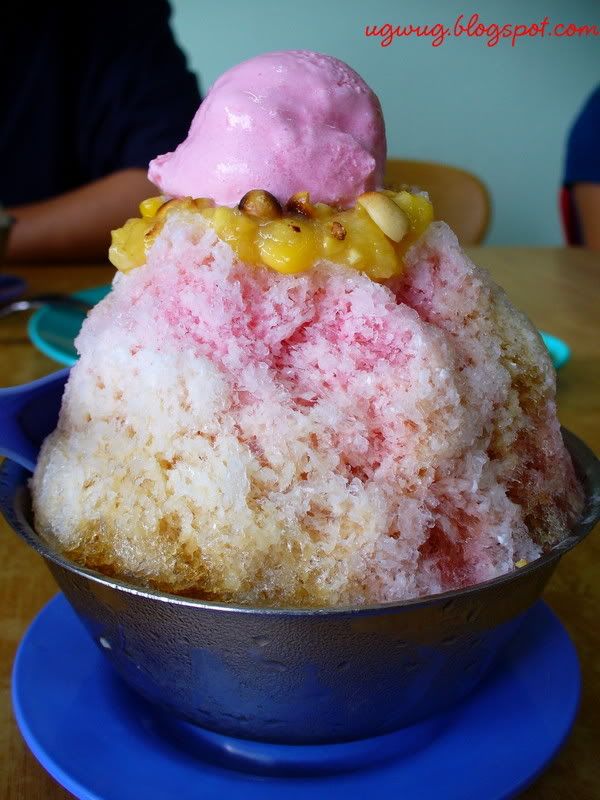 It was a hot day and having the ABC was a welcome treat. It was nice and having it in a small town (and the plus point was that it was served in a metal bowl!) made it even nicer. The fried
popiah
was simple, no fancy filling; just shredded turnip and bits of carrot with some seasoning. Nicely done with minimal oil, the
popiah
skin was thin and crispy. Eaten with
chilli
sauce, it was simple finger food at its best.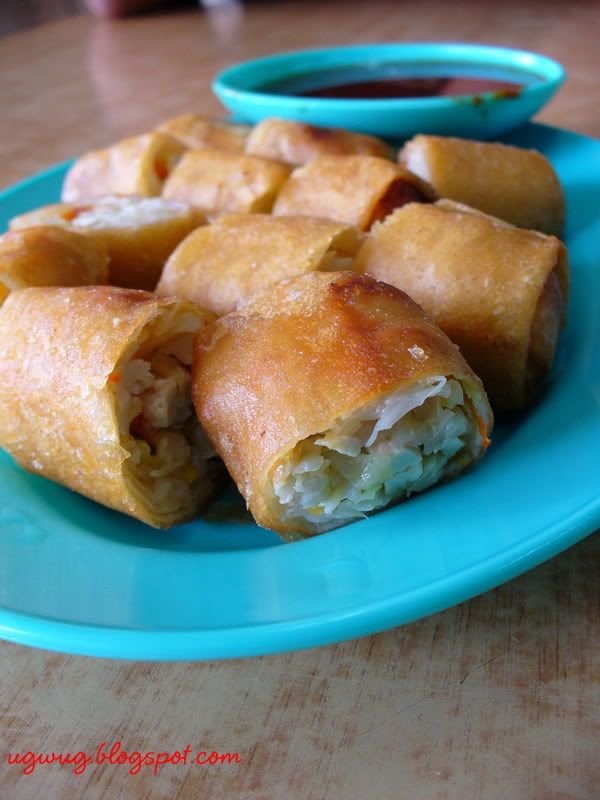 To be continued ...