Went to see Goldrain & Hailstones with Czar and hubby the other night. I made my way there earlier as I was going to be driving slowly due to my bad eyesight and ended up reaching there around 8pm (play starts at 8.30). As I drove into Sentul Park, the sales office that was illuminated with blue lights caught my eye. I drove into the empty carpark or so I thought, 4 policemen on their motorbikes (lights off) stared at me. I quickly took a shot of the building and drove out of the area, I didn't want to start explaining what I was doing there.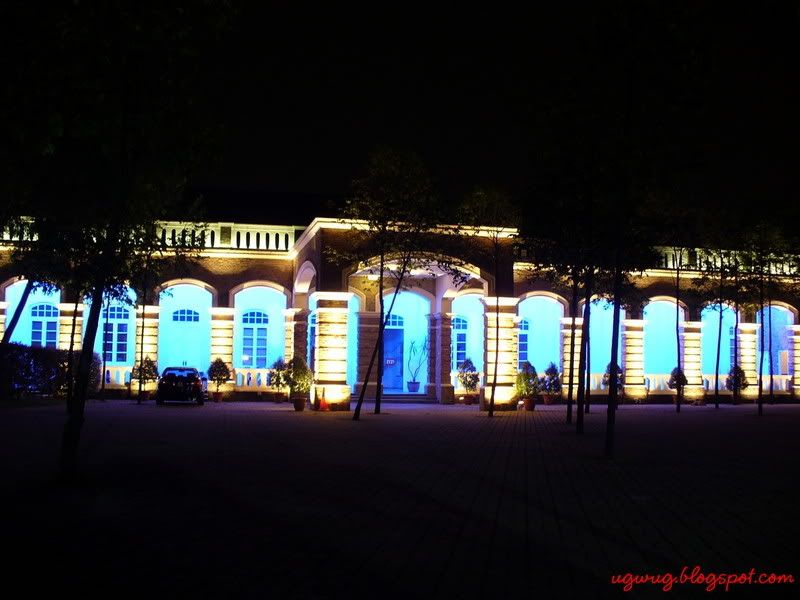 It was a lovely drive heading towards KLPAC (Kuala Lumpur Performing Arts Centre) once I turned into Sentul Park. Felt like I was heading towards my own Southfork Ranch to retire for the night after a day of rounding up some horses. Ha ha ha...I soon snapped back to reality when I saw the KLPAC building.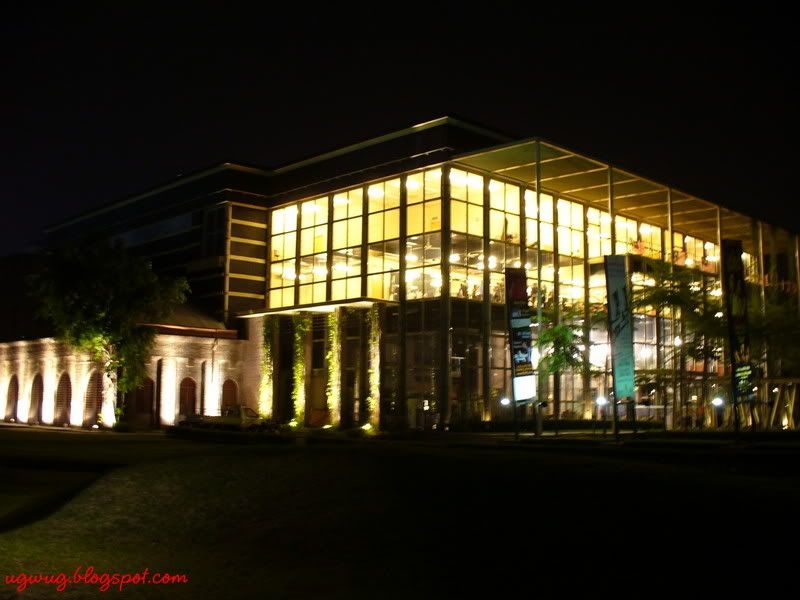 Anyway, with
Goldrain & Hailstones
running till 17 Sept, I shan't give away too much of the storyline. Let's just say it was an interesting play with just a cast of two, Jit Murad and Lin Jaafar who both played a myriad of characters.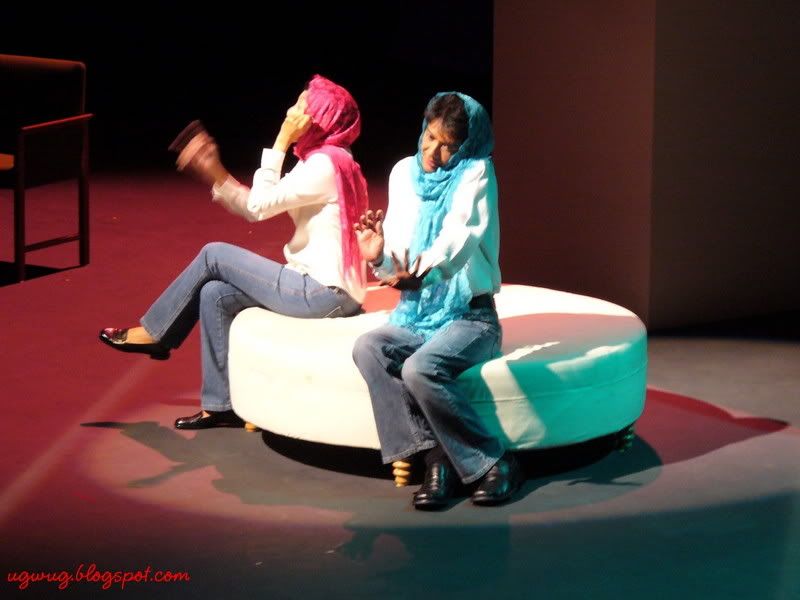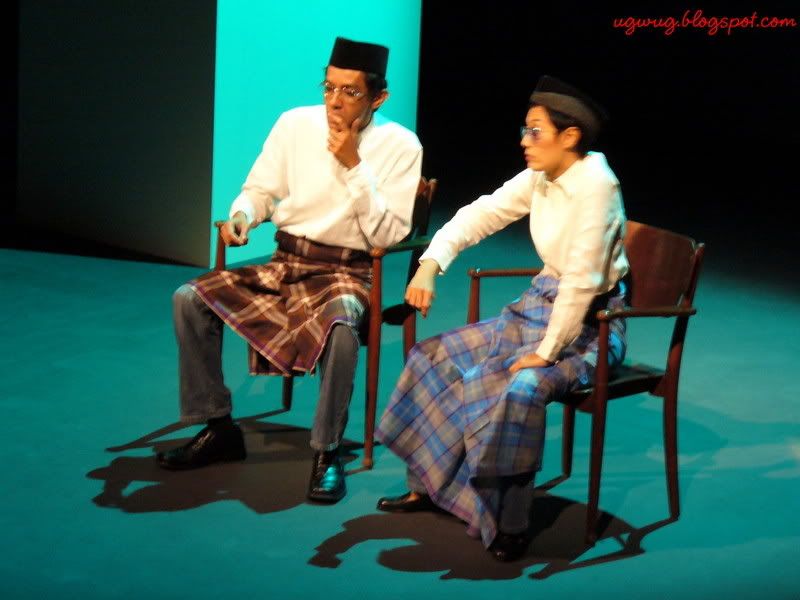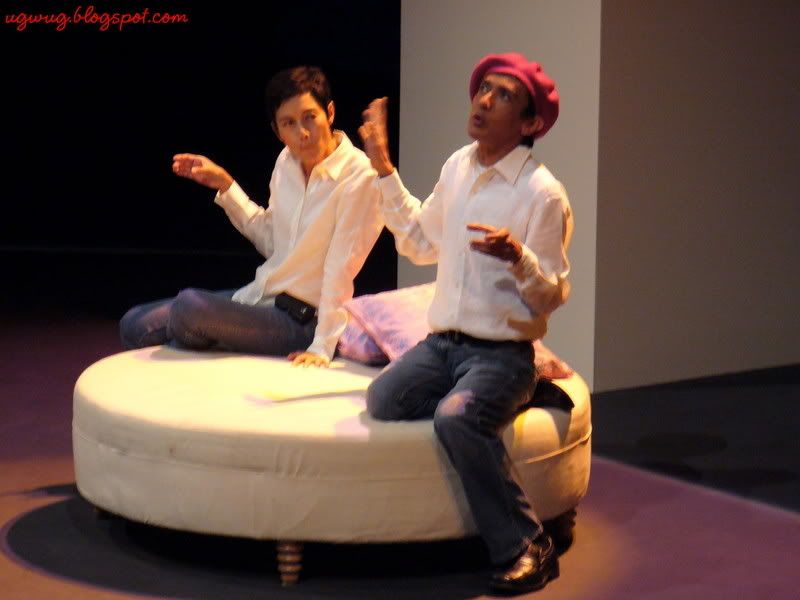 Directed by Zahim Albakri, it covers almost all aspects of life; culture, infidelity, friendship, prostitution(I sometimes refer it to "prostiTUITION" as some young boys get their sexual education this way! LOL), motherhood, homosexuality, love, marriage and lots more in this 2 1/2 hours of dialogue. Watch it and you'll start thinking about your life and the people in it; past, present and future.
Too often we enjoy the comfort of opinion without the discomfort of thought.
~ John F. Kennedy