When Mrs Pitt and Zahara were here visiting, we had gone to Melaka Street restaurant in SS2 (located along the same row as Nam Heong) for dinner. At that time, the place had been in operation for about half a year. It just wasn't pulling in the crowd; only 3 tables were filled.
We ordered noodles and surprisingly, the food was nice, reasonably priced and portions were quite big. Mrs Pitt told me that I should take some photos the next time I'm there so that I can post it on my blog and do my little part with some promotion. However, to my surprise when I showed up 2 weeks later, the place was packed and we had to wait for a table.
While waiting, I realised why the change when I saw an article displayed on the board. There was a food review done on Melaka Street in the newspaper. I was indeed happy for them that this place finally made itself known. Since there were four of us, we opted for dishes (they serve noodles too) and rice.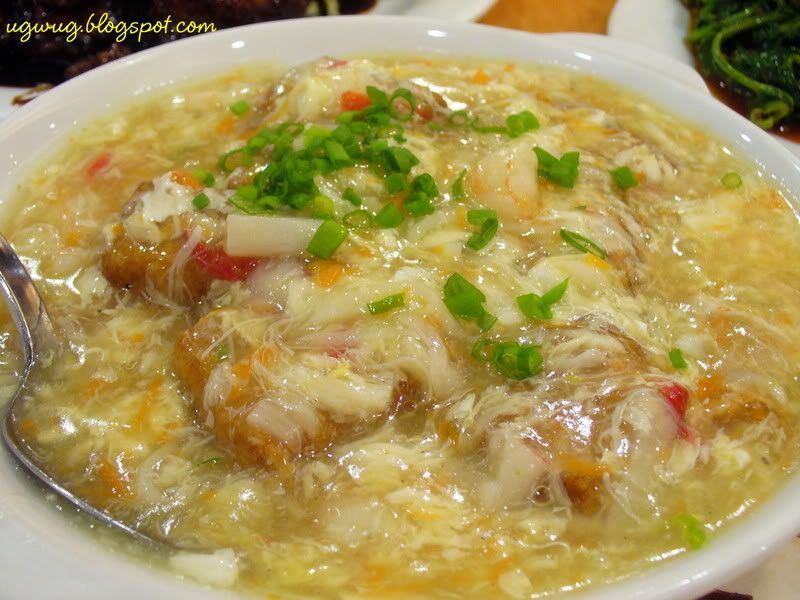 The crabmeat tofu was lovely and we also had the marmite chicken which was good too (I didn't take a pic of that as it was black and would probably turn up looking like a big black blob of food. We also ordered spicy prawns and fried king noodles which were quite delightful.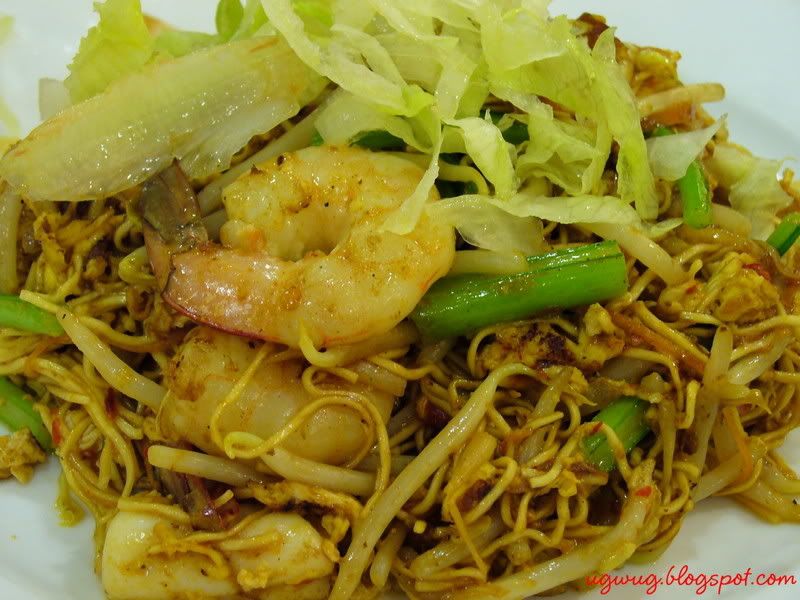 Of course, we still wanted our desserts and ordered an ABC ice kacang to be shared by the four of us. It was a sweet ending to a good dinner with good company.
No road is long with good company. ~Turkish Proverb