One of my favourite stall for snacks is located a few shoplots away from the Cheow Yang coffeeshop. It's well known for its fried dough snacks like yu tiao (the locals call it Yau Char Gwai) and Ham Chin Peang. I was out with the Mahs when WH decided to take a drive there to see if we could get some of the snacks.
It opens around 8 pm onwards (off on Mondays) and closes when they sell out which could just be in 2 or 3 hours depending on the crowd. We were fortunate enough to still get some snacks when we arrived around 10.30 pm. Usually, there will be a long line and orders are taken down and written on a exercise book. The customers will wait patiently for their orders or one can place the order first, have a drink at the coffeeshop and then come back to pick the order up.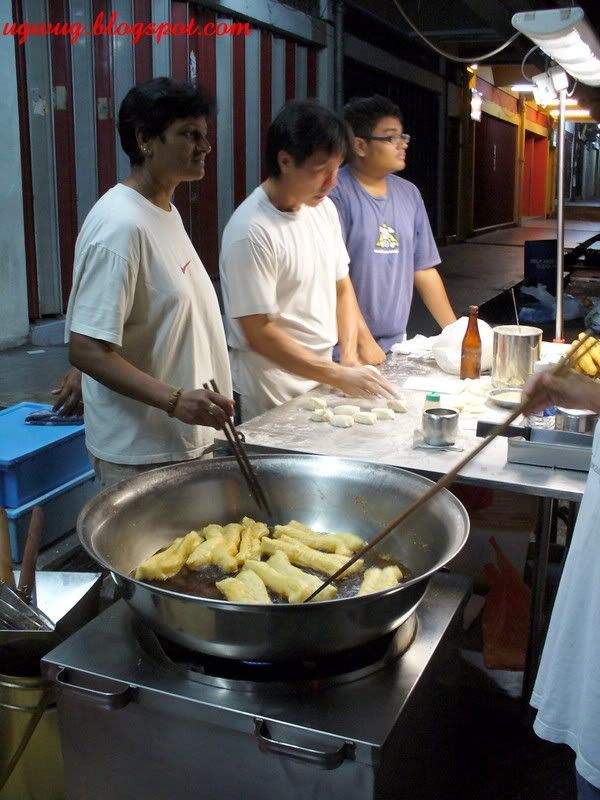 It's a family business here. The husband kneads the dough, the wife and another lady handles the big wok while their son takes the order and collects the money. My favourite is the Hoong Tau Ham Chin Peang (dough with red bean filling).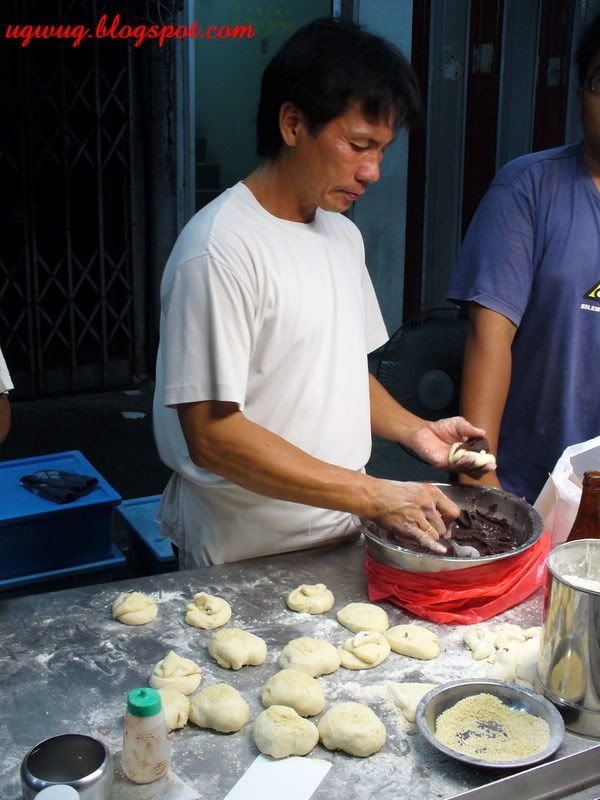 The reason why this stall is a favourite of many is because of the special dough. The Ham Chin Paeng is soft and fluffy, even when it's left overnight and eaten as breakfast the next morning! Of course, it would taste even better if you warm it up in the microwave. It was my lucky night, as I not only got to eat my favourite Ham Chin Paeng but had a chance to chat with the family and got to know them a bit more (and even took pictures!). They are usually too busy to talk with the neverending orders to deliver.
"If I had to lose weight, I would have to move away from Malaysia. There is just too much of good food around!" - wmw