When Rasa Malaysia announced that she'll be coming back to Penang/KL, some bloggers decided that we should do a gathering. Of course, a gathering of food bloggers would involve food...and more food. Boo_licious organized a hawker food "tour" on Friday night and
Audrey
organised a dinner of Thai/Penang fusion food at Makansutra on Saturday night. As a matter of fact, I just came back a couple of hours ago from the dinner (will also blog on that later).
A group of us met up on Friday night (
Boo_licious
+ 2 friends,
Rasa Malaysia
and hubby,
Lyrical Lemongrass
,
Fat Boy Bakes
and myself) at Wong Ah Wah in Jalan Alor.
Nicely decorated, Jalan Alor is a tourist attraction. With lots and lots of restaurants and stalls, it is truly a food haven.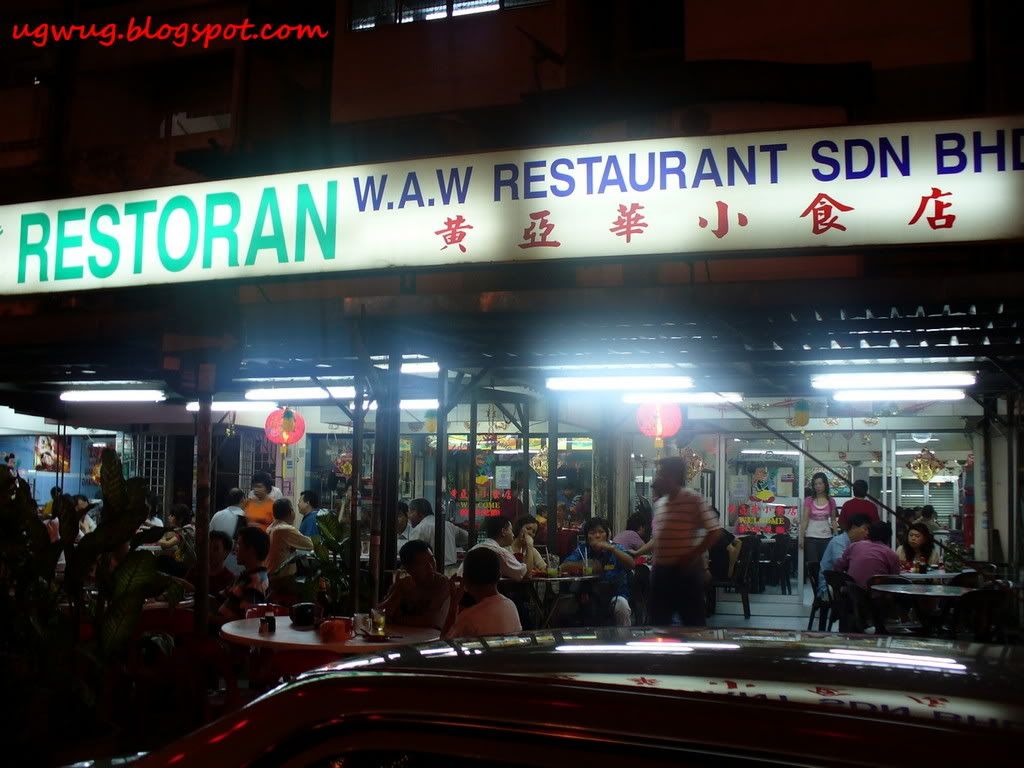 Wong Ah Wah is well known for its Chicken Wings and also serves dishes. The place is usually crowded and you can see the staff in the kitchen area working furiously away! Woks aligned in a row and a big steamer, all are being utilised well.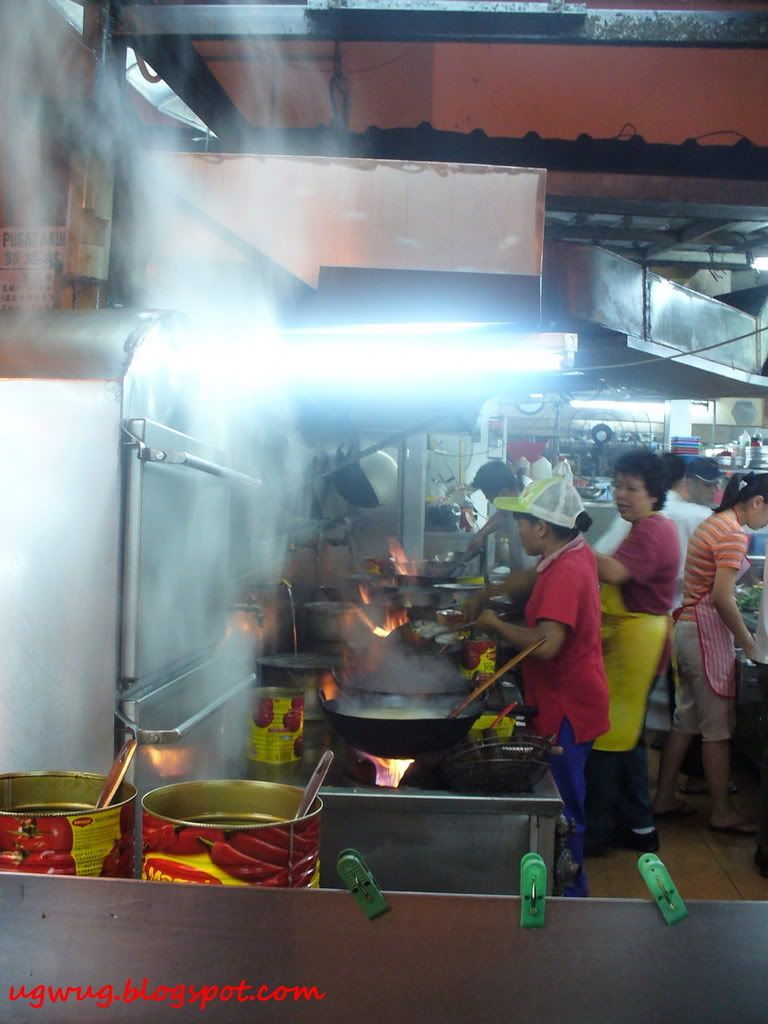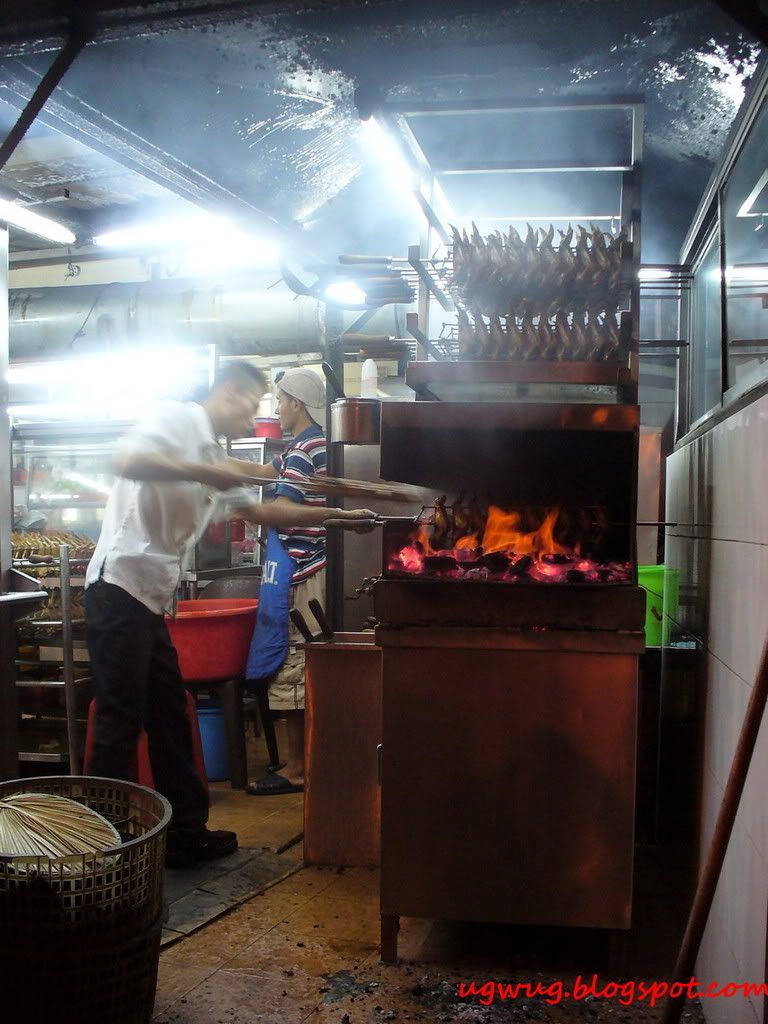 Working furiously at the grill too, roasting the chicken wings.
As we were going to stop by other food venue(s) after this place, we ordered 4 dishes. Of course with food bloggers, we all whipped out our cameras and started clicking away when the food arrived. The good thing about eating with other food bloggers is that we are usually a patient lot, unlike our other non blogging friends who will be sighing away or asking how much longer they will have to wait till they can eat the dish! LOL...So, I guess a few of us will be blogging about this outing and the one on Saturday too.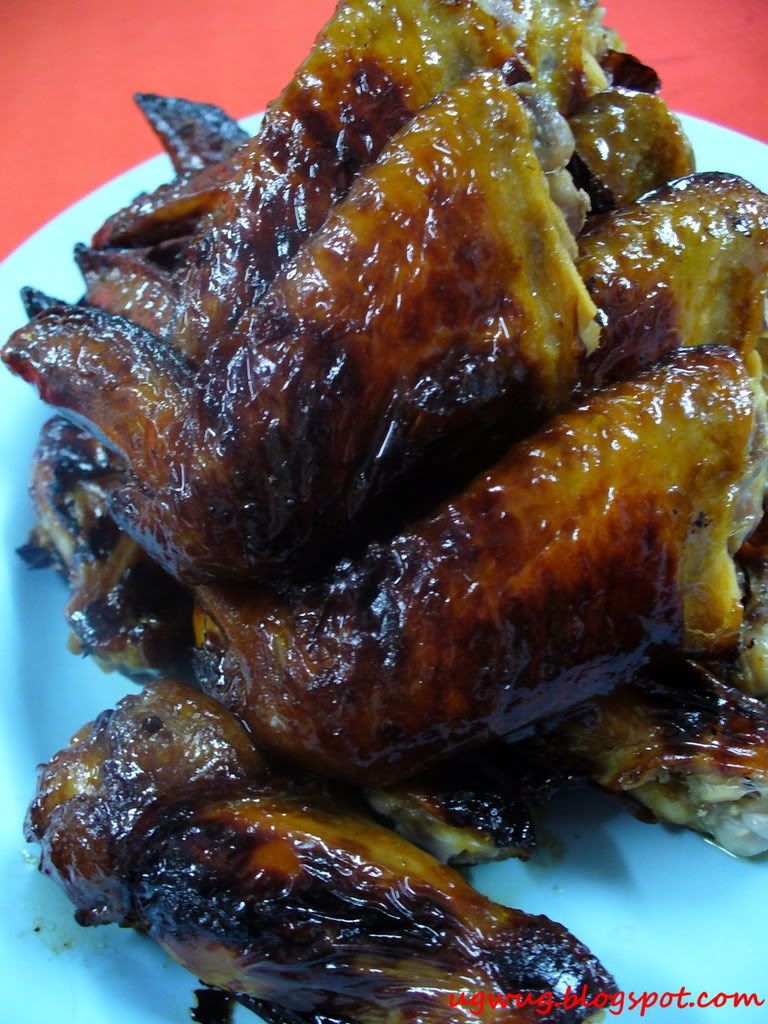 The chicken wings were good, but not as good as before when I used to patronize this place more often in the late 80's. You can taste the "smoked" chicken with its slightly burnt and flavourful skin.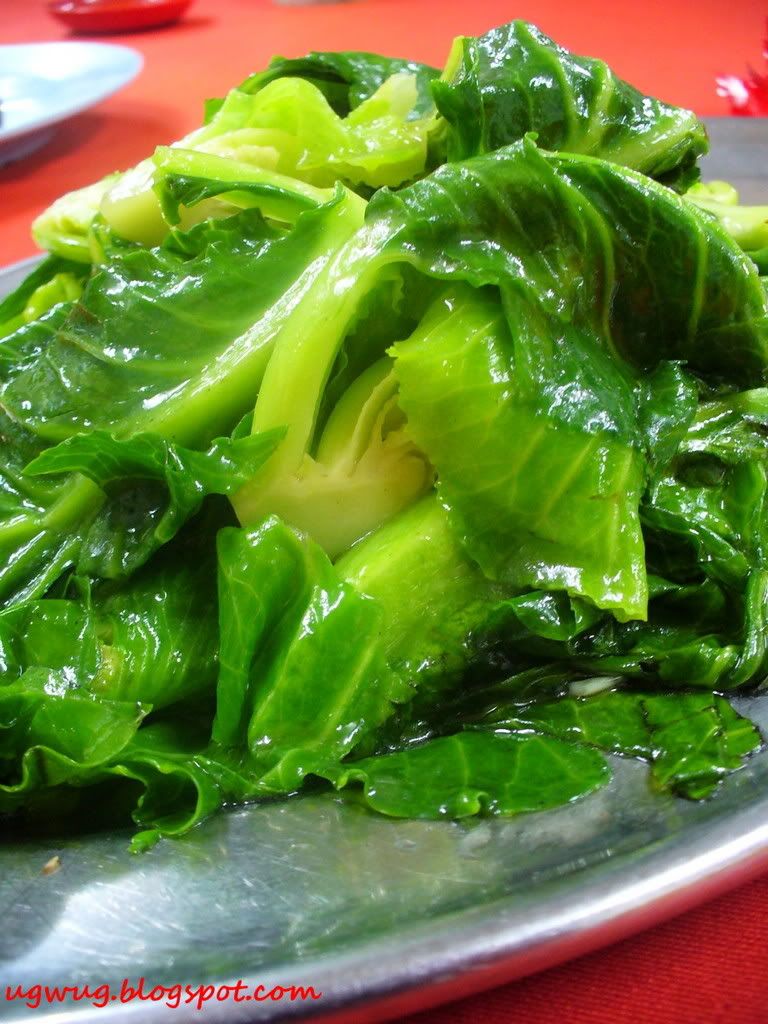 The simple Brussel Sprouts that was done just right.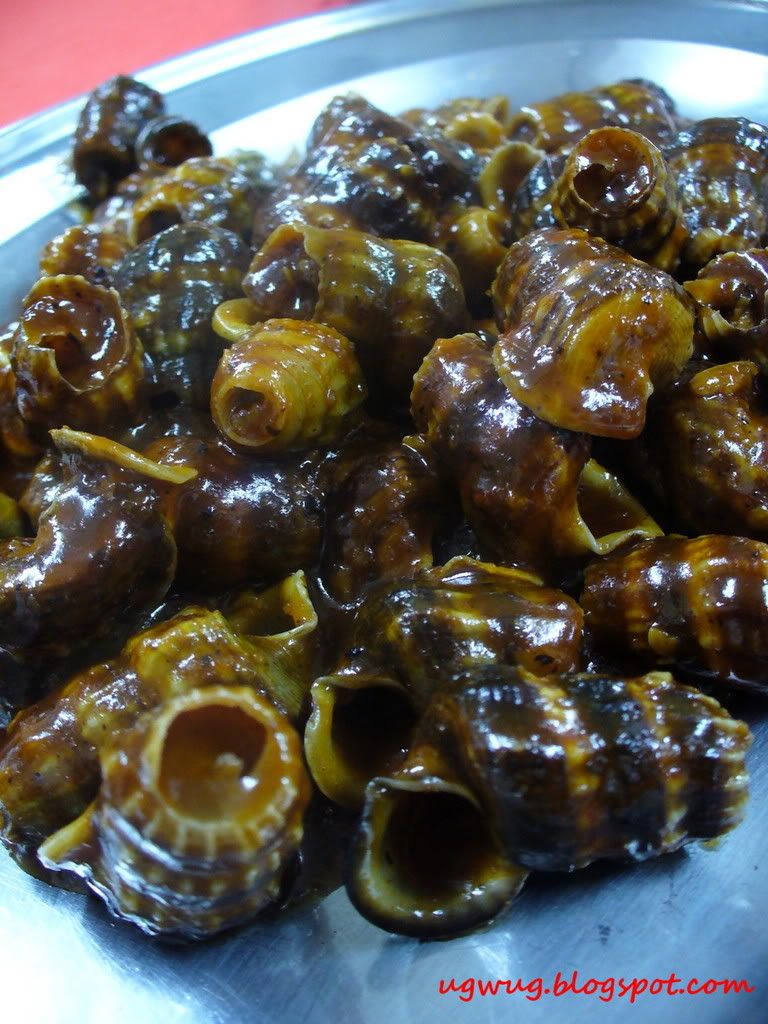 I do not know how to eat Balitong! It's a snail like delicacy which I have yet to conquer.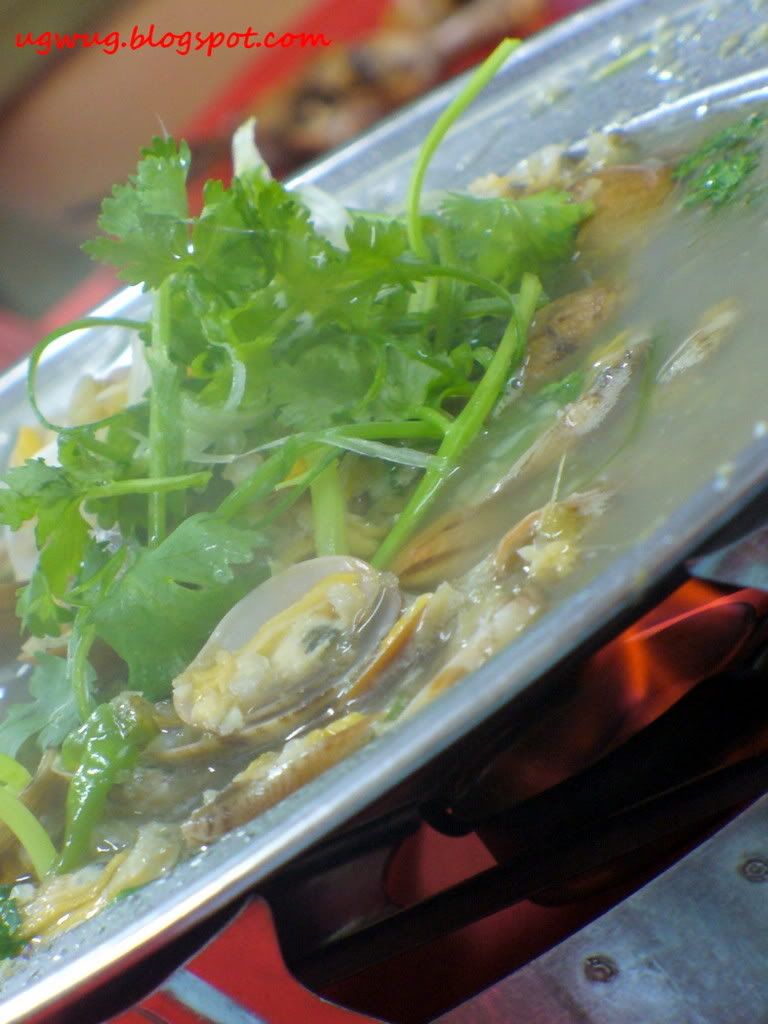 La la in Chinese Rice Wine soup - pretty good but mild, a tad more wine would be better. (Or was it suppose to be normal??? I forgot!)
To be continued ...Meng Kee Grill Fish and Squid and Hokkien Mee at Jalan Cheng Lock!