My fellow associates got together for a
pre
Chinese New Year dinner celebration at The Ming Room. The place was fully booked and by the time all the tables were filled, we could hardly hear ourselves talk!

Dinner started at about 7.40pm, about 25 minutes late. Charlie's Angels were last to arrive, but it was forgivable as the three of them had to complete a mission to save the world!
Hee
hee
hee
...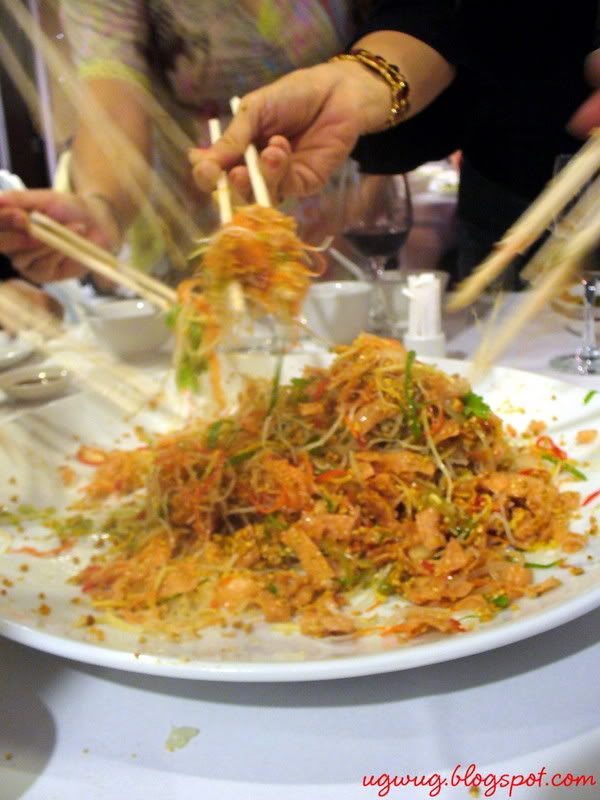 Lo
Hei
To All Good Things! Salmon
Yee

Sang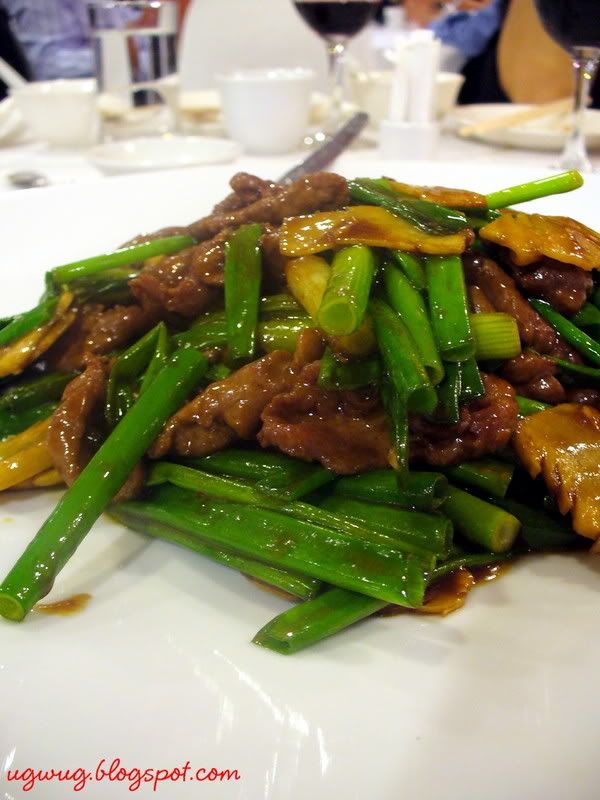 Venison with Spring Onion-I liked this dish, especially the fresh spring onions.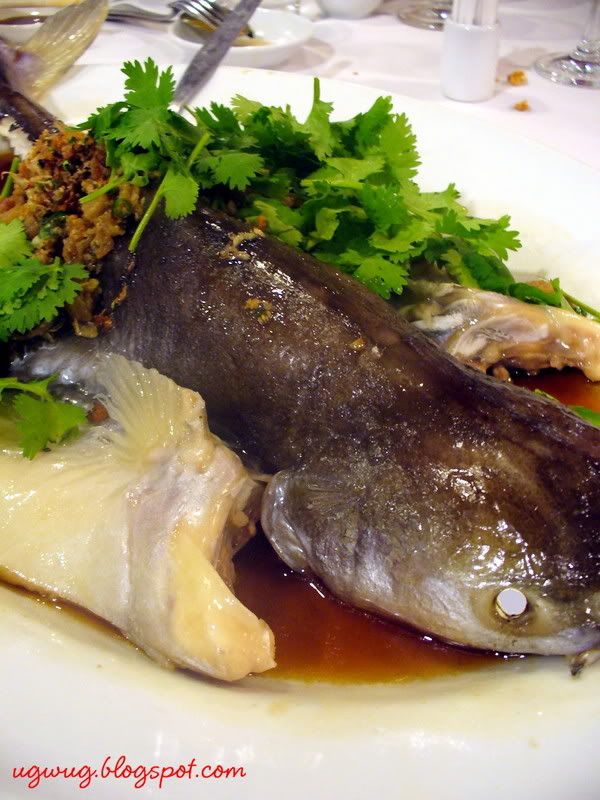 Steamed Patin Hakka Style - not for me, this fish scares me!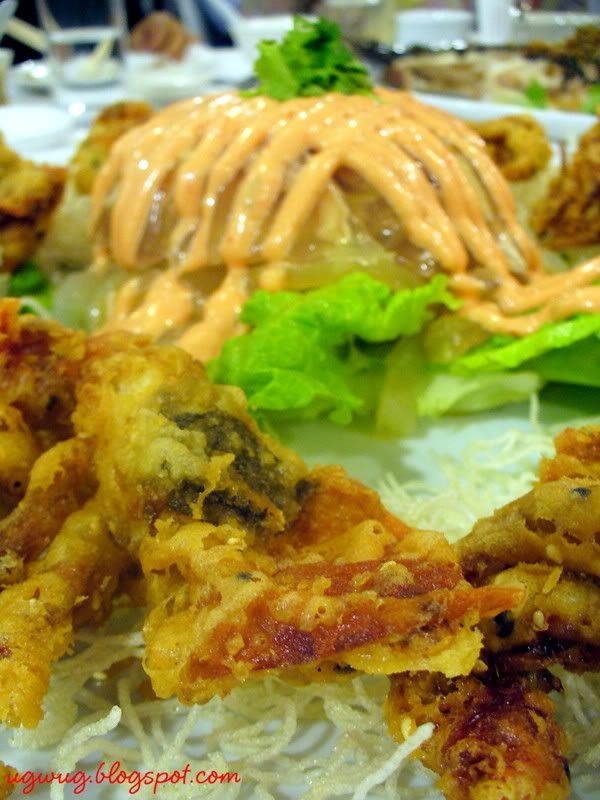 Soft shell crab with chilled jelly chicken and jellyfish - The crab was fried just right whereas I found the jellyfish too big a strand. Expecting it to be more refined.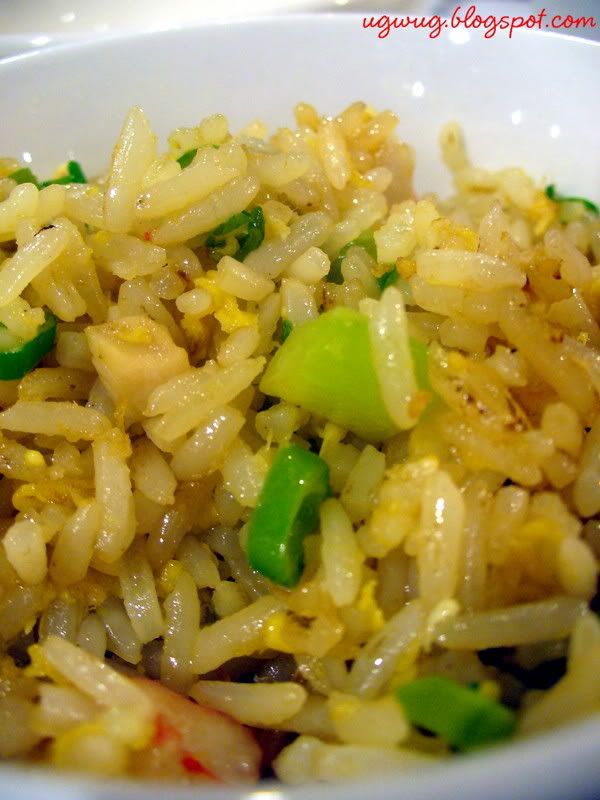 Seafood Fried Rice - Tasted average.
Thousand Layer Sponge Custard - Yummy! I love custard.
Double boiled snow pear, sea coconut and lemon. The lemon slices made this quite refreshing and different.
As I was the "official" photographer, my associates tolerated me as I took pics of the food as they wanted pics of the food too. After dinner, we went to Coffee Bean as karaoke was ruled out since some of us still had to work the next day. As we sat around talking , the conversation became scary stories session; some were afraid to go home alone after that! Ha ha ha...Great food and great company, it was a lovely gathering.
Here's to more! *

Hic

* .... oops!

*Hic*

Sorry.... ;o)
Here's wishing all a very Happy Chinese New Year, "GONG XI FA

CHAI

" and to the rest who aren't celebrating, "Happy Holidays!"