Jo has been in Japan since Sept 30 and she has been taking some pics and sending them to me. With her permission,I'll post them here from time to time. Meanwhile, here's two of them, courtesy of Jo.
Seems that when she tried to access my blog, it automatically turns Japanese....well, in this case, partially. As in Mrs. Pitt's comment here...it has some Japanese words "san no koomento" in place of the word "said" but the rest are left intact.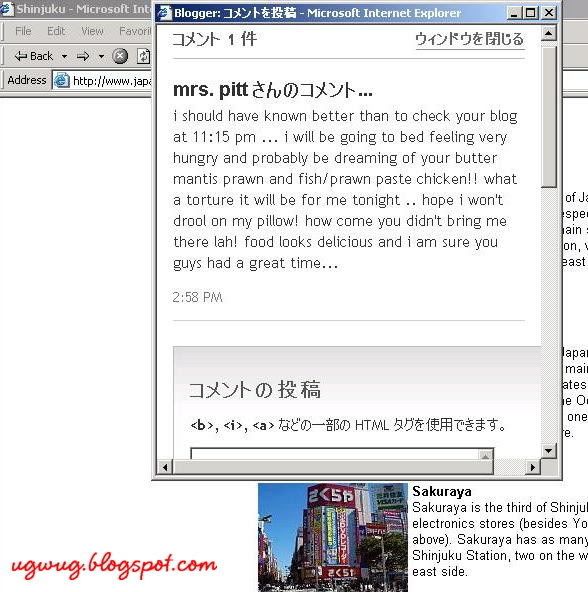 The other one is funny, it's from Jo's washroom. I like the part that says "Please do not flash anything other than toilet paper." Ha ha....Mmmm....But it's only natural to flash oneself whenever you are in there, isn't it? LOL......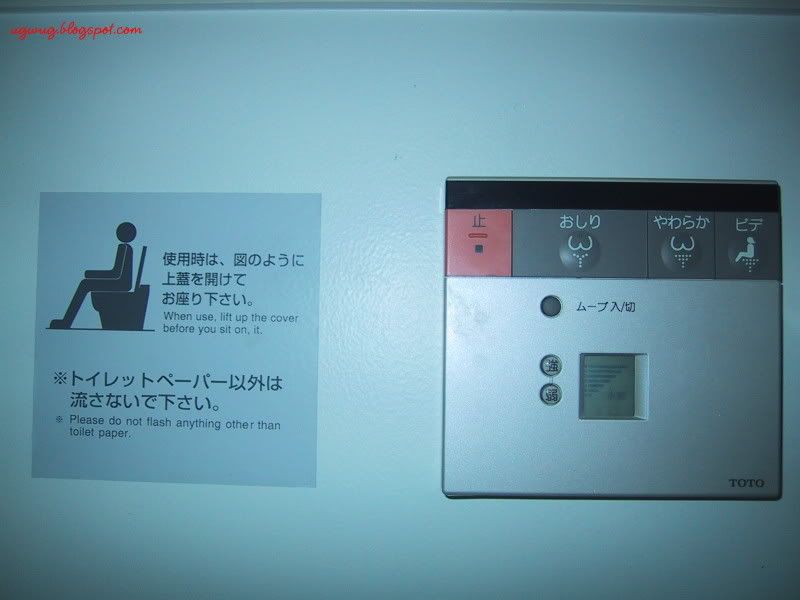 Without geography, you're nowhere. ~Author Unknown