Out with The Mahs for dinner, we were faced with yet another task of picking a place to eat. Driving aimlessly for awhile, WH decided to head towards Jalan Ipoh and decided to stop at Restoran Steamboat King.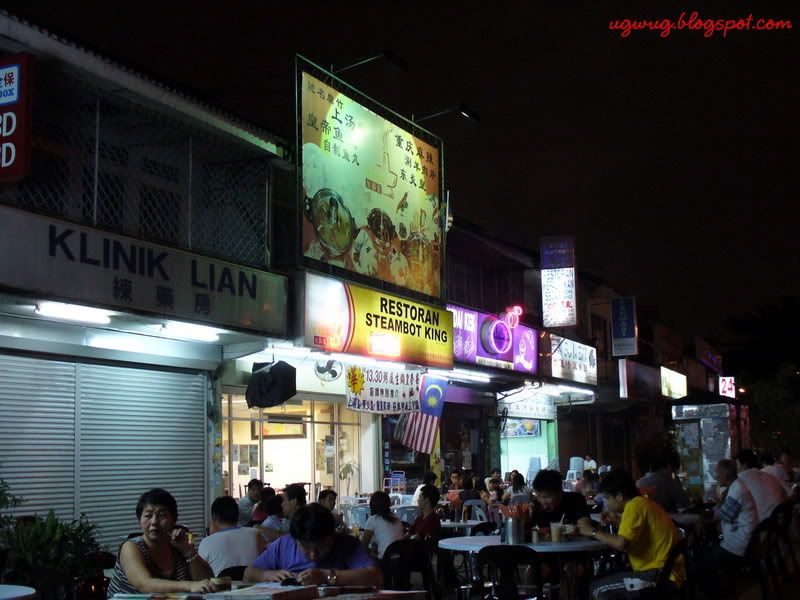 This place is located next to the famous Kedai Kopi Mee Bon which serves dim sum till wee hours of the morning. I have eaten there quite a while back but found the dim sum mediocre but if hunger strikes or if one is craving for dim sum while suffering from a bout of insomnia, this will be the place to head to!
Anyway, Steamboat King is like your usual steamboat place. What was different is that they have this "Pok Pok Chooi" (which means very crispy in Cantonese) item on the menu. It's actually deep fried beancurd skin, tasting slightly different from the usual types we get from the Yong Tau Foo stall. It's extremely crispy and it's good enough to be eaten on its own, not dunked into the soup.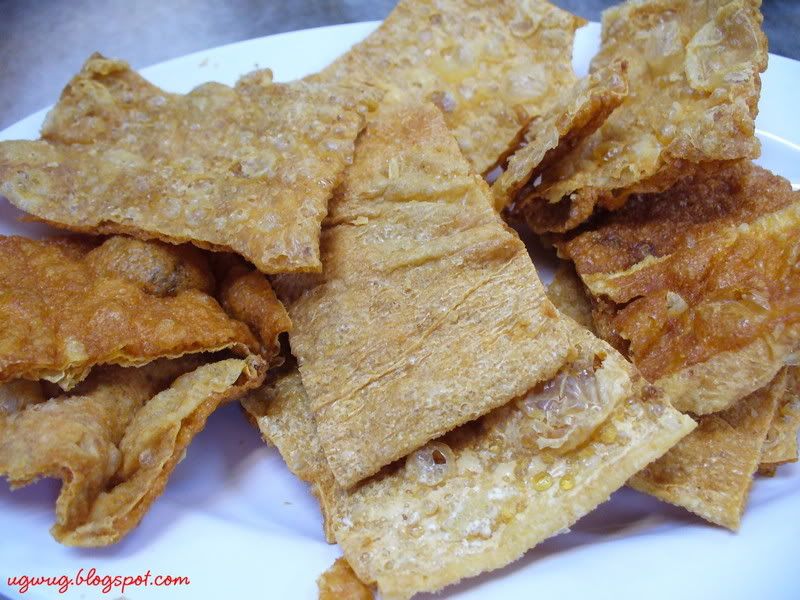 The other thing that is different is that they have this particular sauce that I found really nice, it's like a mix of sweet and sour sauce (more sweet than sour) with lots of sesame seed, fried shallots, cut chillies and spring onions.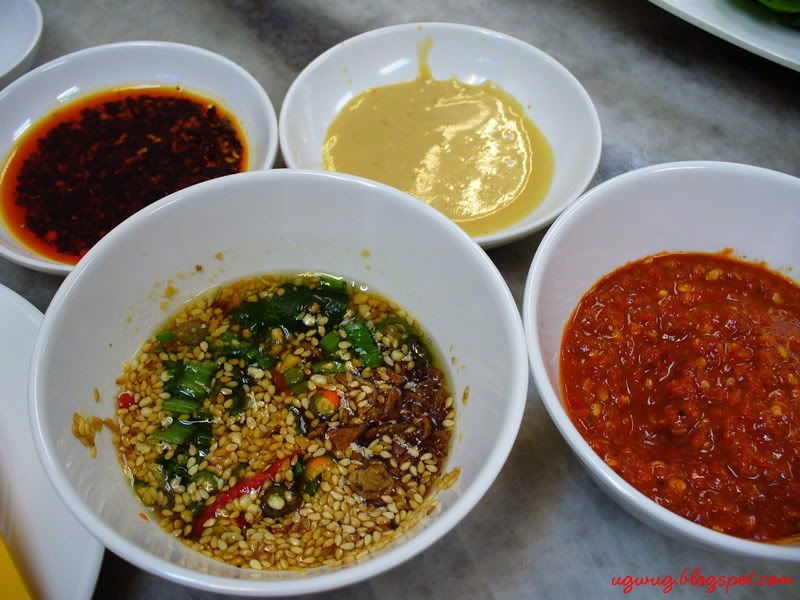 We opted for the half and half soup; tomyam and clear. I personally prefer the clear soup when it comes to steamboat and it was nice. Tomyam kinda kills the taste of the food for me though I love spicy stuff.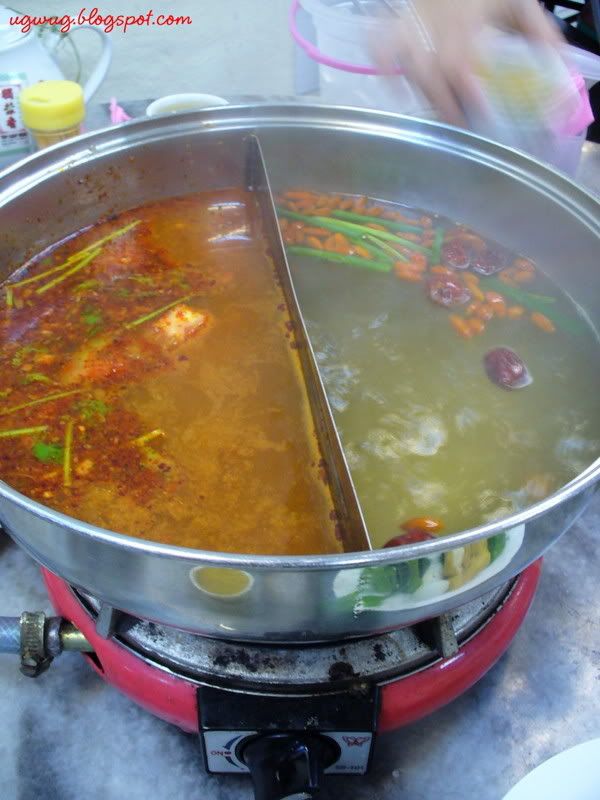 They have set menus there which makes it easier to order as they come with fixed items. Of course you can also select your own ala carte style from the menu. We picked the set menu that had lamb slices.
The steamboat is not too bad. If you are ever in Jalan Ipoh and looking for something to eat, try out this place. Oh, as we were walking back towards the car (further down, passing Mee Bon), we came across a busy satay stall. It looks authentic and the satay smelled good. Guessed we will find out one day soon whether it tastes good too ;o)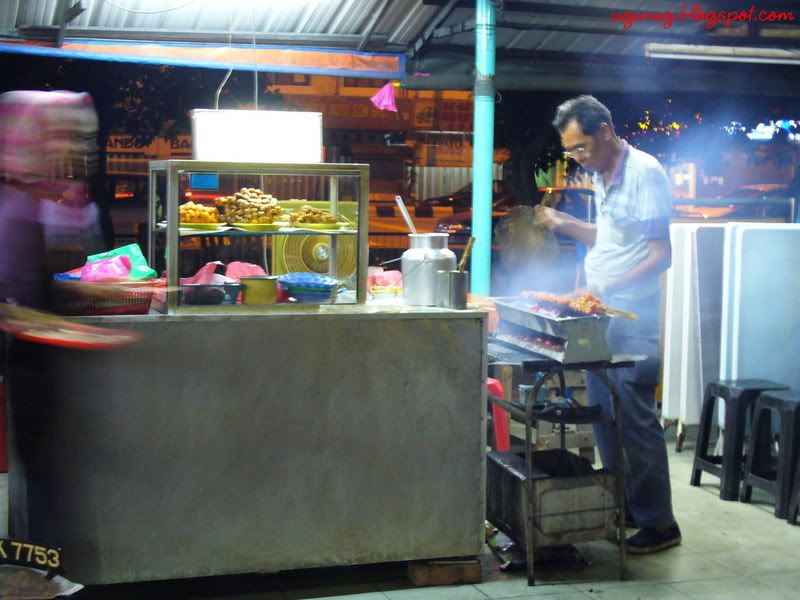 There is no love sincerer than the love of food. ~ George Bernard Shaw
"The Revolutionist's Handbook," Man and Superman