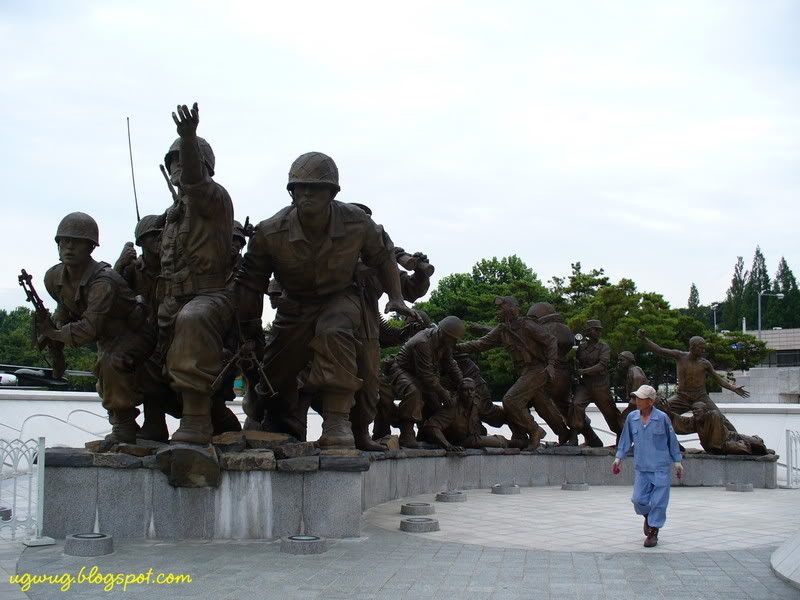 Freedom is Not Free
We next went to the Korea War Memorial. The civil war between North and South Korea took about 2.5 million lives. Read about the war
here
.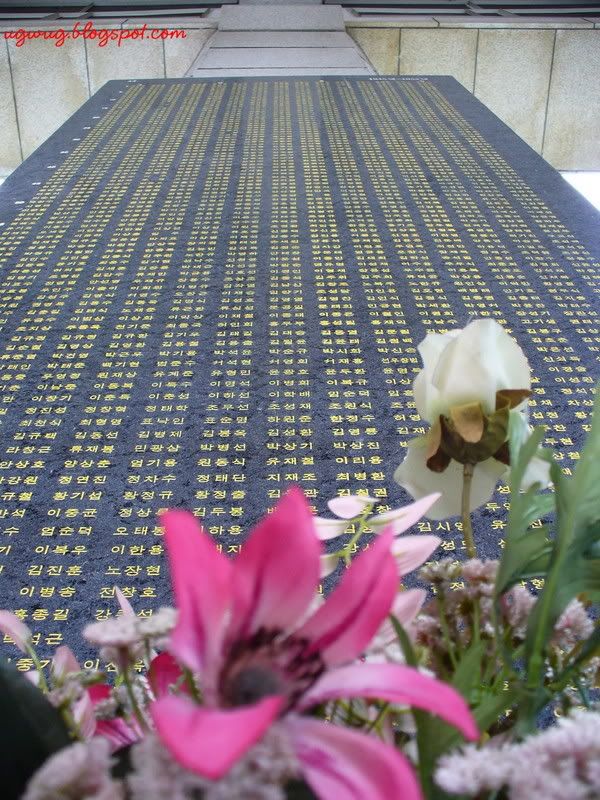 One of the many tablets with names of war casualties
I wandered around takings photos here on my own. It's a quiet place and apart from the tourist, I didn't see any locals. I felt sad looking at some of the endless list of names of lives lost. I am blessed, I guess, to be born at a time when I'm not subjected to the atrocities of war in my own homeland. It got me thinking about the people caught in such "madness" in war torn countries. Stop the war!
From sad memories, the tour took us to the Suwon World Cup Stadium, one of the pride of the Koreans when they hosted the World Cup in 2002. I must say, the stadium was magnificent and so colourful!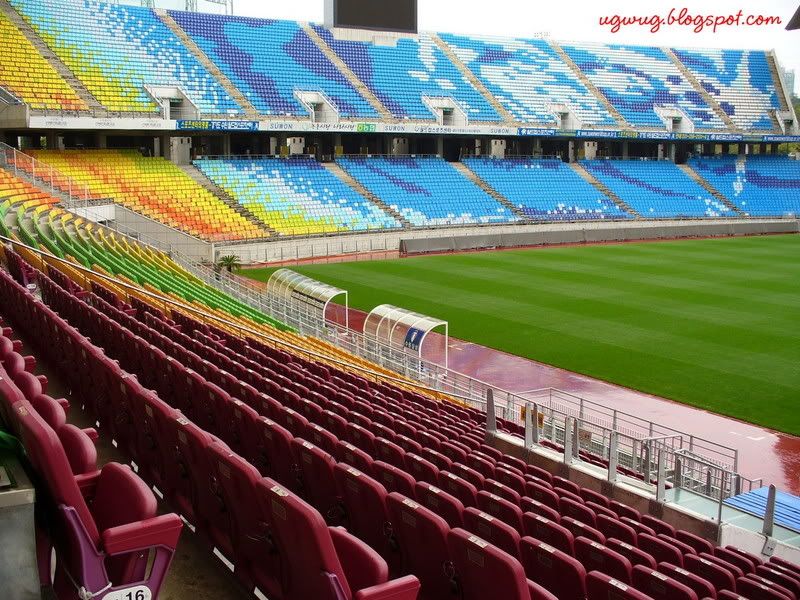 Just before that, we had a stopover for some quick shopping at Insadong Street. There are lesser stalls here as compared to the earlier Itaewon but its shops had their own appeal.
Bibimpap
for lunch. Some of us enjoyed it, some didn't. Maybe it was due to the fact that we ate sitting down on the floor and most of us had pins and needles in our legs! Ha ha ha...