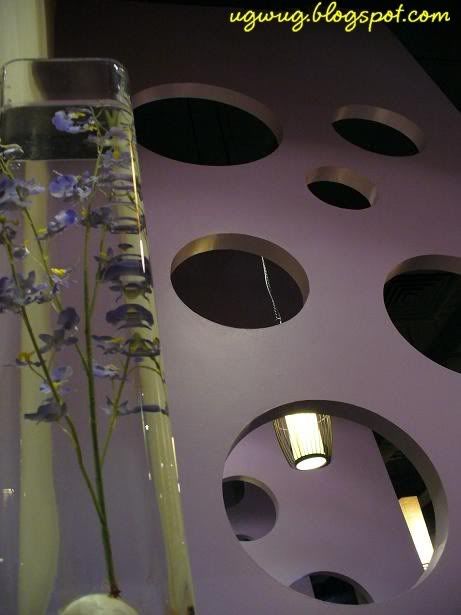 Recently went to have lunch in Vietnam Kitchen in 1Utama. I have been a regular patron of this restaurant since it first opened its doors in SS2; their first outlet (sadly, it's no longer there!). It's prices have been climbing up steadily since then, about 3 to 4 years back. Back then, its prices were reasonable, a bowl of noodles costs about RM6plus.
At present, they recently printed new menus (which usually means prices are hiked up!) and now noodles costs around RM10.90-11.90! Those were the days. The food quality hasn't change much but my gripe is that the cold Vietnamese coffee no longer comes with a small bucket of ice and condensed milk on the side; added according to our own liking after waiting patiently for the coffee to drip into the cup. They now bring the cold coffee to you all mixed! Horrors! That's not how it should be served. So no more orders of Cold Vietnamese Coffee from me here. They still do the drip for the hot coffee though.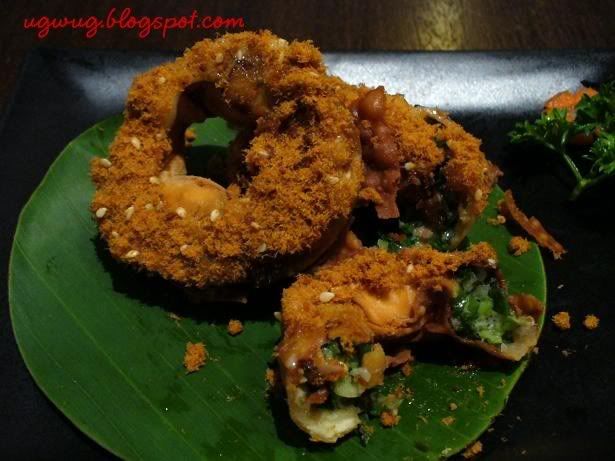 Crispy Viet Onions Cake (one of my fave snacks - topped with fish floss!)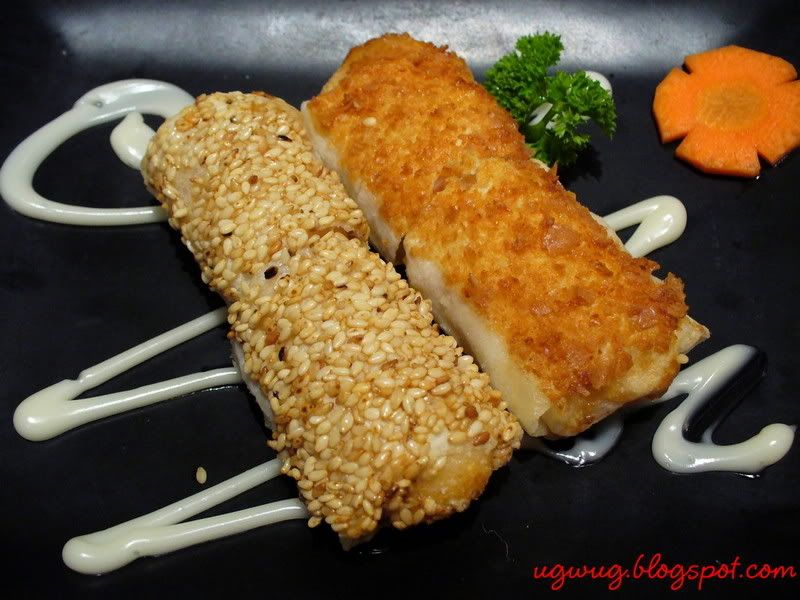 KCC's fave snack - Mango and Banana Prawn
Though service is fast, the waiters/waitresses that were dashing around (clearing up tables or responding to a customer's call) came across as quite a disturbance to the patrons. They would be clearing the table noisily and one waitress while trying to rush to the front, kicked my chair and gave me a jolt and didn't even apologise. They should be trained properly as to how to go about their duties in a quieter manner. The food is still decent (beggar can't be choosers, as my fave Viet food is in San Francisco, USA!) but with the escalating prices, as my mom said, we won't be eating so often in Vietnam Kitchen. As a matter of fact, I came across another Vietnamese restaurant elsewhere, and I'll be making a visit there soon.
Have food will travel!- wmw