This post has been long overdue. We had celebrated Euro's birthday early September and had dinner at Restoran Ang Kee in Cheow Yang area ( a few doors away from Kayu Nasi Kandar). My favourite dish from this place is the Butter Mantis Prawn (Lai Yau Har Ko). You will love this dish on first bite, however, due to its "richness", you might be struggling to finish it near the end. Recommended if you have at least 4 person dining (even for the small portion)!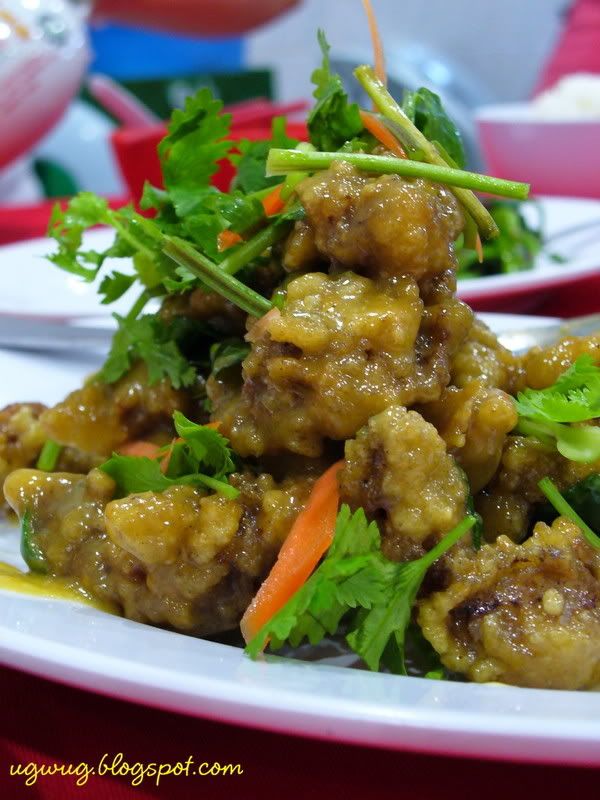 Another dish to try is the La La (clam) Noodles, especially with chilli padi added to it. It has bits of dried shrimps and crispy lard too and is best eaten while it's still warm.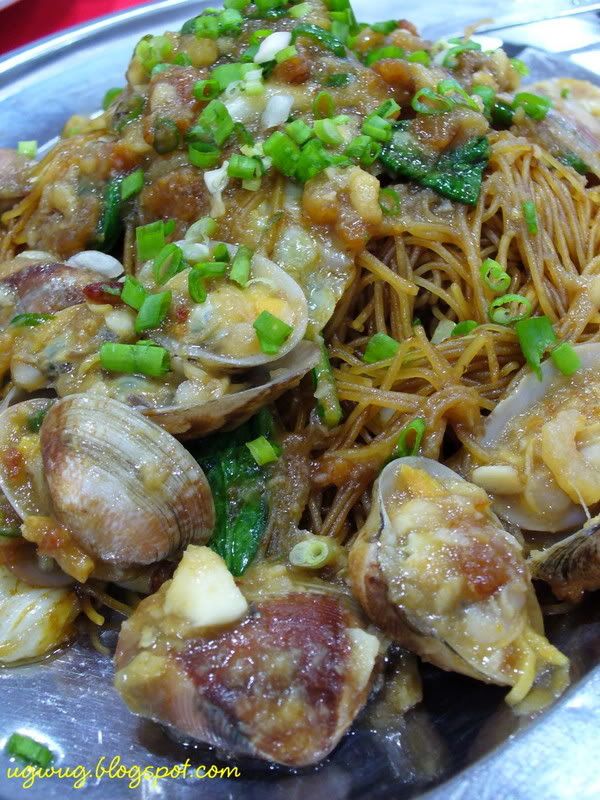 We ordered vegetables fried with belacan (it wasn't kangkung/morning glory) but the combination was pretty average. We also ordered sweet and sour chicken and this was good. Moderate chunk size of boneless chicken that is crispy on the outside and tender on the inside made this a yummy dish.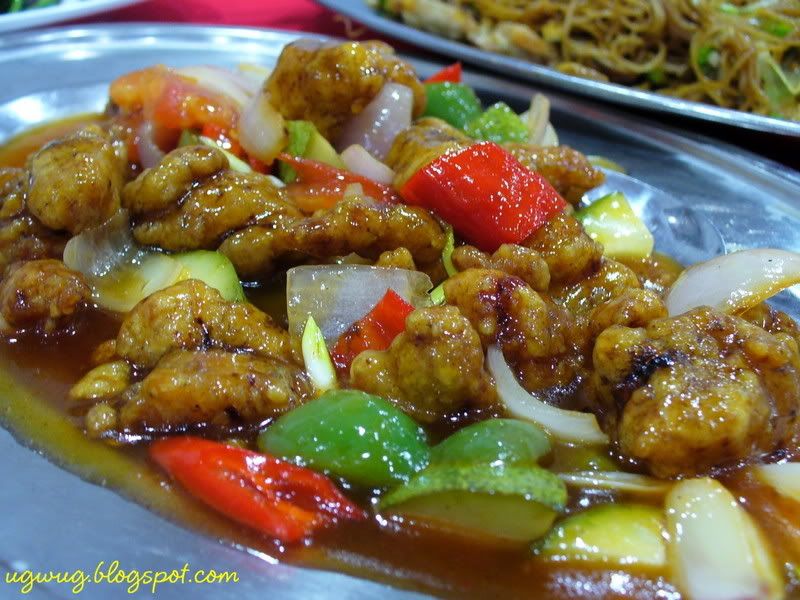 KCC who turned up slightly later ordered another small plate of lala noodles for herself and decided on another chicken dish, an Ang Kee special which is the Fish and Prawn paste chicken. Fish and prawn paste are blended together and added onto the chicken, under the skin and fried. Something different and quite good too.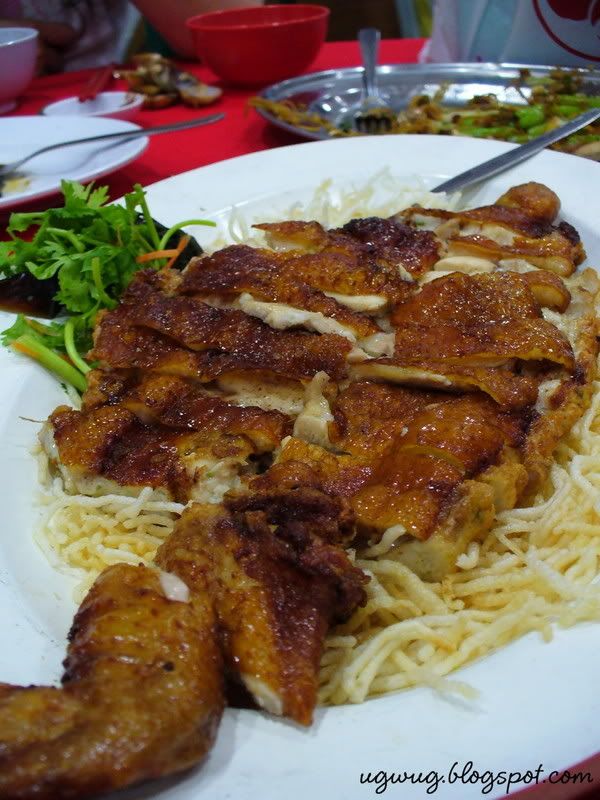 The 5 dishes, rice and a pot of chinese tea for the four of us came to RM80. This is one of my favourite places as I find the food here good and prices reasonable.
The older you get, the tougher it is to lose weight, because by then your body and your fat are really good friends. ~ Author Unknown