UPDATED : NO LONGER IN OPERATION AS SONS RUNNING THE PLACE HAVE MIGRATED.
When it comes to eating meat, I'm quite particular as I don't like chunky meat servings. As a matter of fact, roll your eyes at me if you want but when it comes to Bak Kut Teh (BKT), I usually don't eat any Bak (meat - in this case, pork) .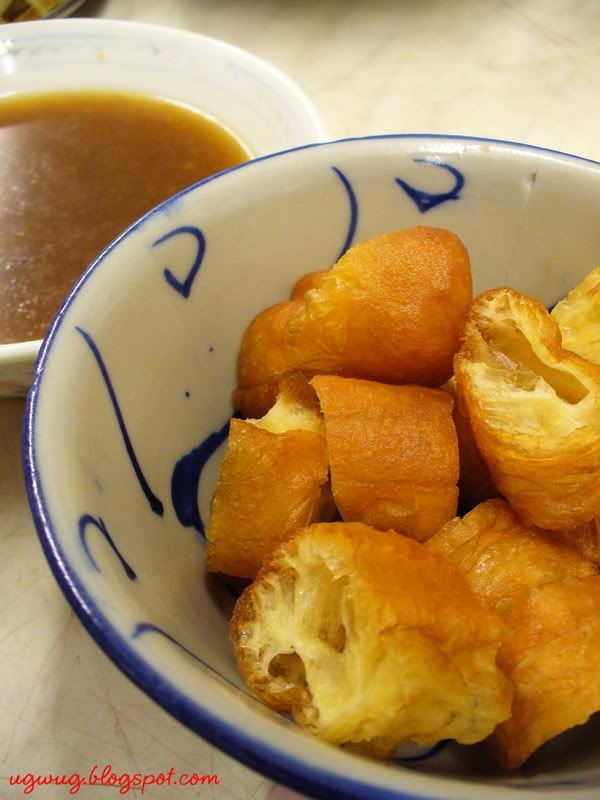 My bro had told me about Wong Siong Wong where I can go for Bak Kut Teh with an option to have a meatless serving. As a matter of fact it's printed on the menu together with the normal BKT and other Hainanese dishes. It's located at the Sunway Mas Commercial Center, with Aman Suria nearby (call them at 03-7805 1576 if you need directions).
While we waited for the claypot vege BKT to be prepared, we kept ourselves busy eating the yu tiao (a.k.a yau char kway or chinese dough sticks) dipped in a bowl of concentrated BKT soup! Lovely! I had almost forgotten to take a pic of it, we ate almost half of it by the time I remembered!
The "vegetarian" BKT version comes with button mushrooms, enoki mushrooms, foo chook (Beancurd skin), cabbage and taupok (fried tofu puffs). I like the soup and so did Euro and KA when we had our dinner there a couple of weeks back. We asked for 2 rounds of extra soup! But then none of us are hardcore BKT lovers so, we can't really compare the taste with others. The friendly owners were only too happy to add soup for us.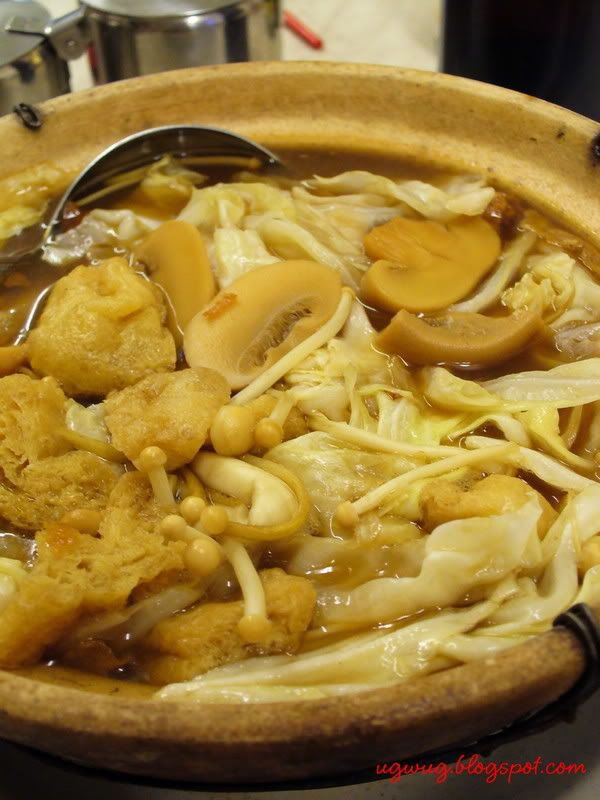 We also ordered the lamb stew. It came with slices of carrots, foo chook, black fungus and chinese parsley. The meat is tender and the gravy is peppery (a plus point for me as I like spicy food). We ordered a serving of blanched vegetables too (garnished with fried shallots and oyster sauce).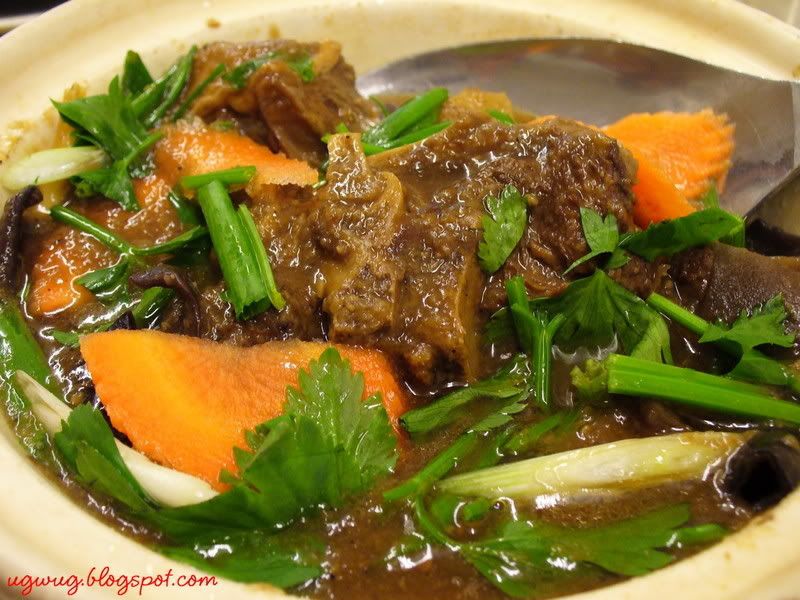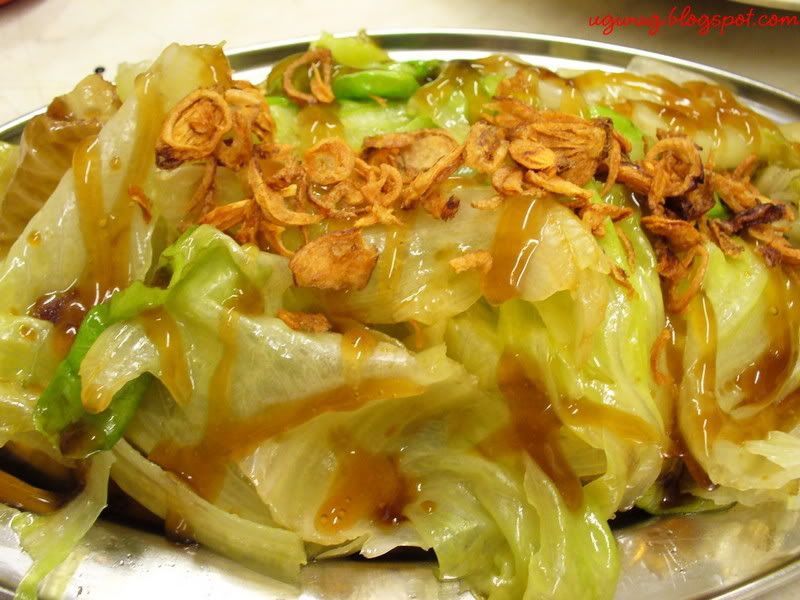 For those who would like to have some meat, this place serves a number of interesting dishes (which I haven't tried) like curry duck, pork shank and pork knuckles too. As for me, I don't have to feel weird walking into a BKT shop and ask if I can have an order without any meat and because of this, Wong Siong Wong has become one of my fave place to drop by whenever I want BKT without meat.
The cardiologist's diet: If it tastes good, spit it out. ~ Author Unknown