We then headed to
Gyeongbok Palace
which was built at the beginning of the Chosun Dynasty. Gyeongbok means Shining Happiness. This place was destroyed during the Japanese invasion in 1592 and was only rebuilt in 1865.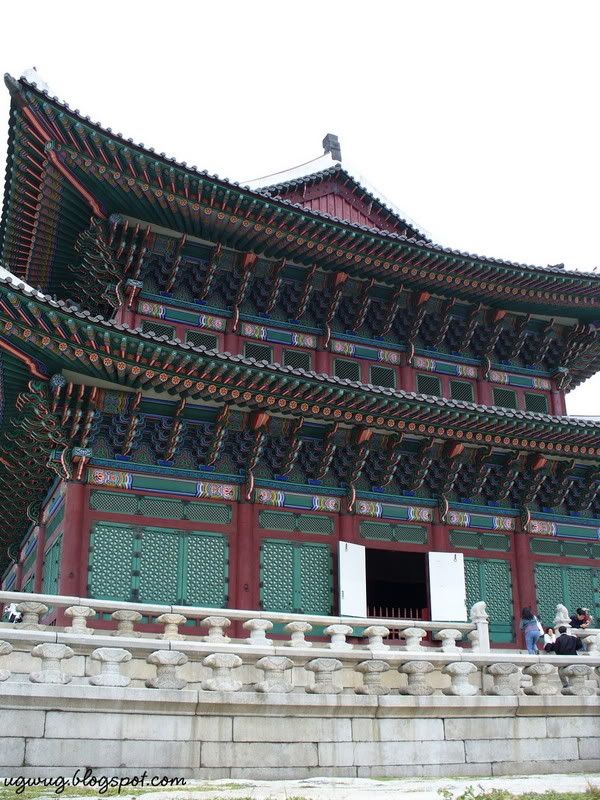 We then went to Itaewon for some street shopping where stall after stall line the pavement on one side and retail stores on the other. From clothes, souvenirs, watches, food etc. etc., the shoppers were spoilt for choice.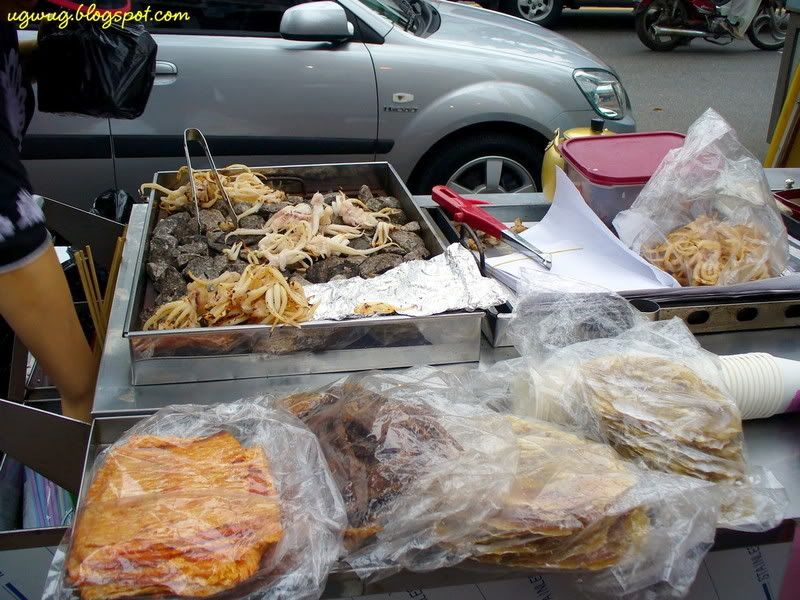 Cuttlefish anyone?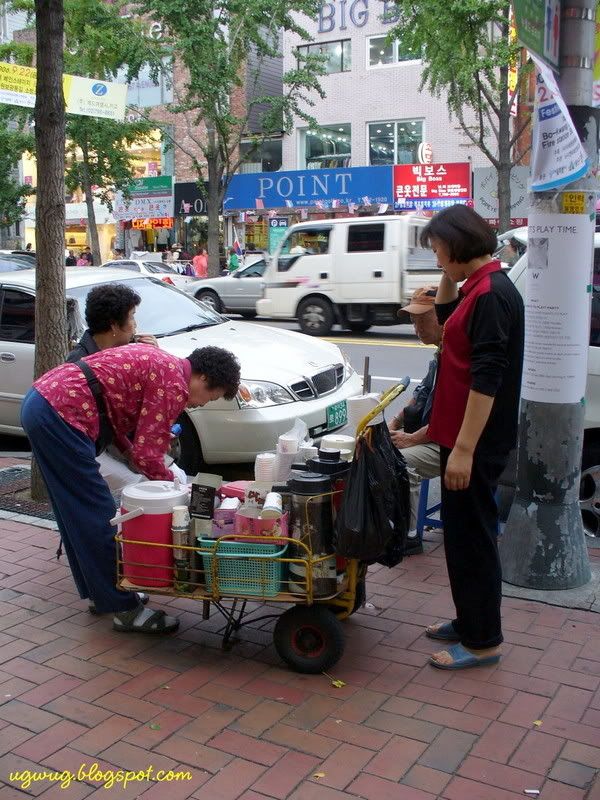 A really simple drink stall!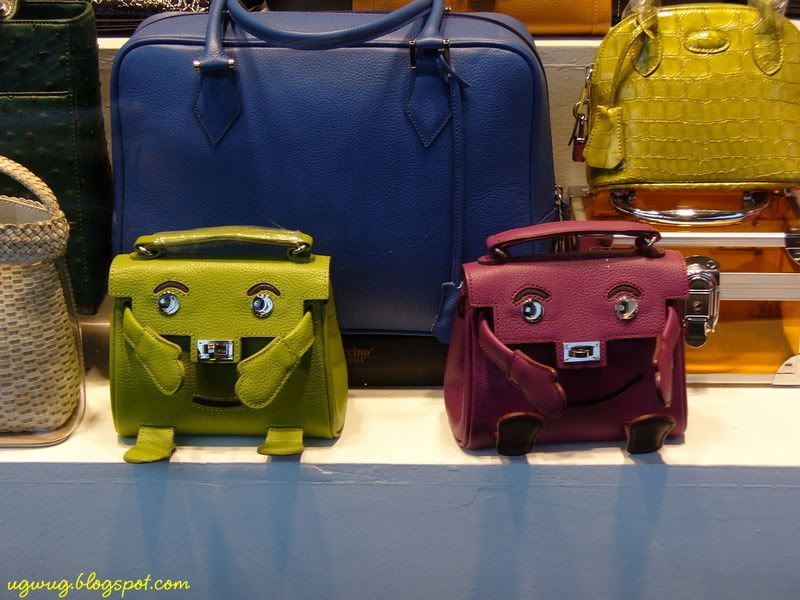 When they say handbags, they really do mean HANDbags!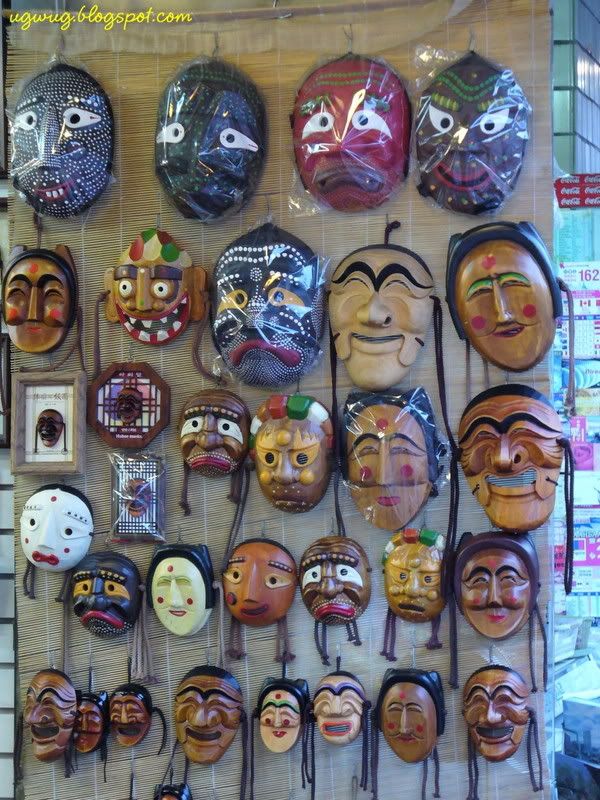 Korea's own unique masks
After unloading a fair bit of the contents from our purse, we headed for our much anticipated dinner. Ginseng Chicken! Lovely meal indeed, chicken stuffed with rice in ginseng soup. Yum!
Before we headed back to the hotel to turn in for the night, I manage to take some shots of the famous
Seoul Station
.
To be continued...