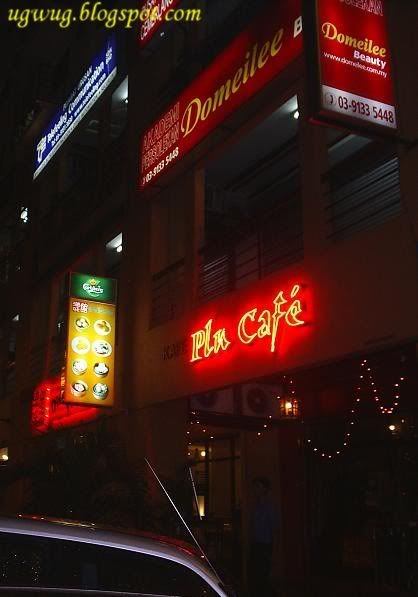 During my previous trip to Taman Cheras (before my retinal detachment episode), my friend brought me around for food. We are always looking for food, good tasting food especially. She told me that she had gone to this cafe with her mom for several lunches and found the food to be quite tasty. She had then brought other people there and suggested bringing me there for a snack, telling me that the mango pudding was exceptionally delicious. The cafe's name was PLU Cafe (located at Cheras Business Centre, nearby Taman Cheras) and it was while we were there, my friend decided to finally enquire what PLU meant and was told in Cantonese that it meant homosexuals - People Like Us. There was an awkward silence for a while, not that we were horrified to be in such a place but more of the fact that my friend was just recalling the times when she had brought her mother there, time and time again as they enjoyed the food. I think her mom would not step into the place if she knew. LOL... On keying in the word "PLU" in wikipedia, it made no association with such a thing. Anyway, that night, I was introduced to Kenny, the manager and he was really a cheerful happy guy. So, this is just another short food entry but one that is from a unique place with unique menus.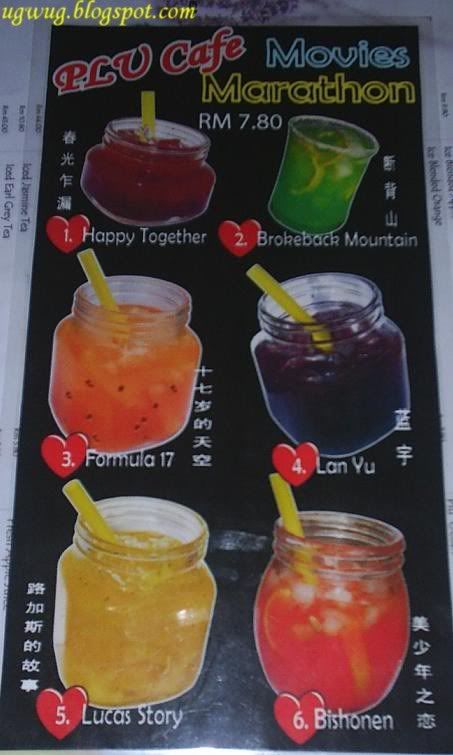 Ordering snacks was easy as Mango Pudding was the obvious choice since it was highly recommended and we also ordered the honey BBQ chicken wings. What was a slightly harder task was ordering a drink from the menu, and especially from their special promotion drink list. There were 6 promotion drinks to choose from their "Movie Marathon" list. Apparently these drinks were inspired from "PLU" movies and the one that was instantly recognisable to me was drink No. 2 "Brokeback Mountain". I don't think I have to tell you about that movie. I asked Kenny to recommend me a drink and he said that I should try No. 1 "Happy Together" as it was a mixture of sour plum and honey. I was told by Kenny that "Happy Together" had starred Leslie Cheung and Tony Leung.

Anyway, the food and drinks came and the drink was indeed quite good.
Having had dinner earlier, the honey and sour plum drink was a good recommendation I must say.
The mango pudding was excellent and the honey BBQ chicken wings was also delicious and we had another round of it after finishing the first plate in record time. I was assured by my friend that their noodles were good too. Guess I'll have to try that another time. Good food and friendly happy staff, what's to complain eh? ;o)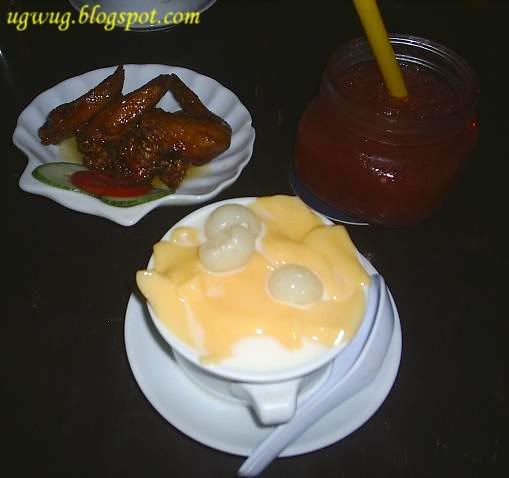 Why is it that, as a culture, we are more comfortable seeing two men holding guns than holding hands? ~ Ernest Gaines