Czar had invited me for a fishing and photo session at Lake Edge and I gamely followed her early one weekend morning.
Lake Edge
is one of
YTL's
latest housing project with lovely landscapes and amenities. Upon reaching there, it was nice to see that the flowers have bloomed. The whole place looks lovely and I was looking forward to a fun yet relaxing time ahead.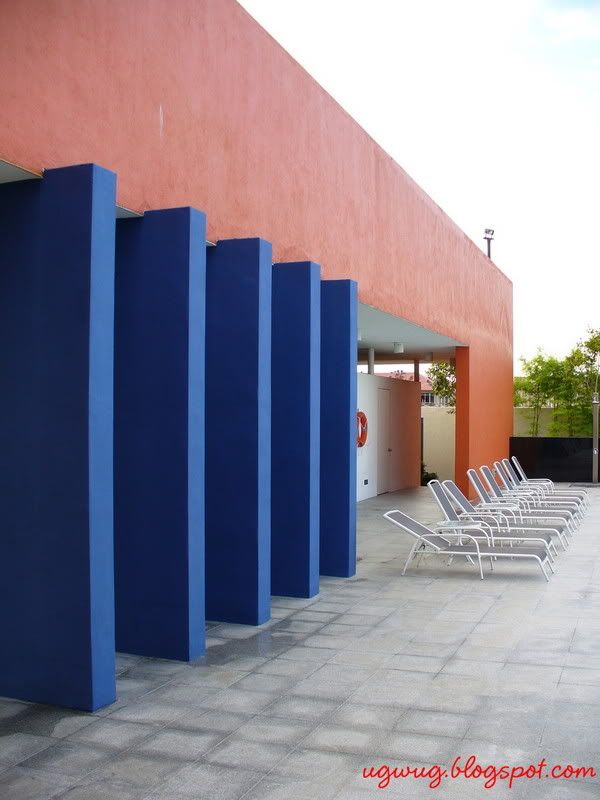 It was about 8 plus in the morning and Roy,
DN
and RY decided to have an early start on their fishing adventure (armed with only sweet bread as the bait!) and went out to the pond area while the rest of us headed to the club area where the pool, gymnasium and basketball courts are located.
The gymnasium is a cool glass building while the building that houses the changing and showering rooms for the pool area is painted with vibrant colours. The infinity pool has quite a view as it looks out into the lake. Such bliss! You know, they are right when they say there is just something about the water that calms the soul. Don't you agree?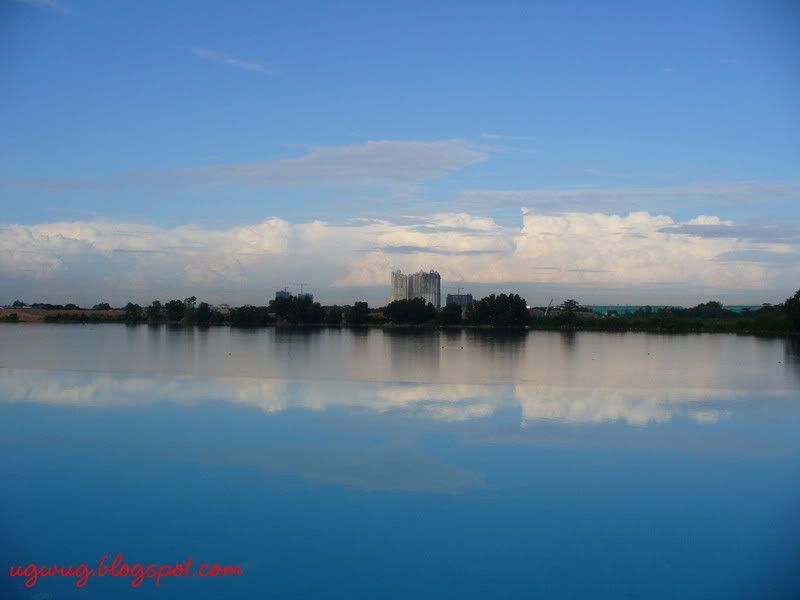 That's not an illusion, the clouds appear to be at the middle of the lake only but it's actually a reflection on the infinity pool.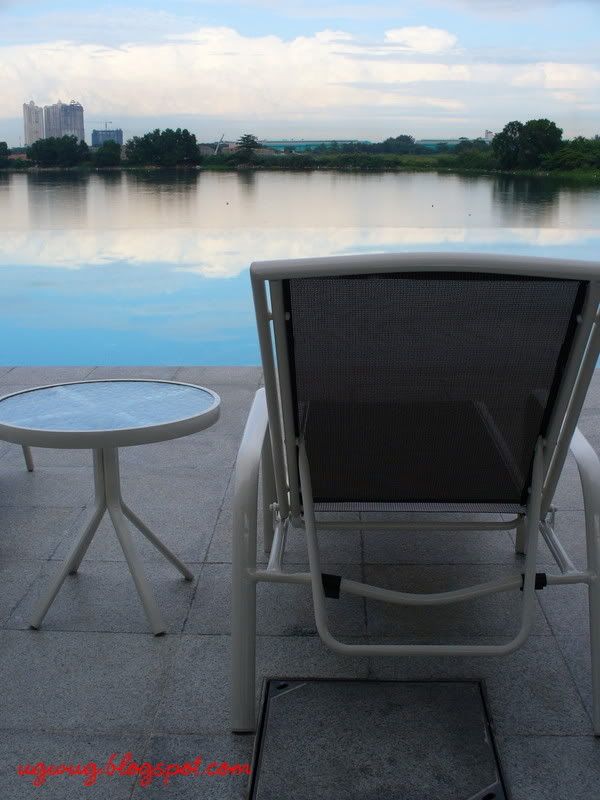 I could sit (or sleep) here the whole day....so relaxing (that's is if I'm in the shade!, don't fancy getting sunburned!)
Hee
hee
...
Looking around the area, we came across the playground and again, the area was one of vibrant colours. Cool playground.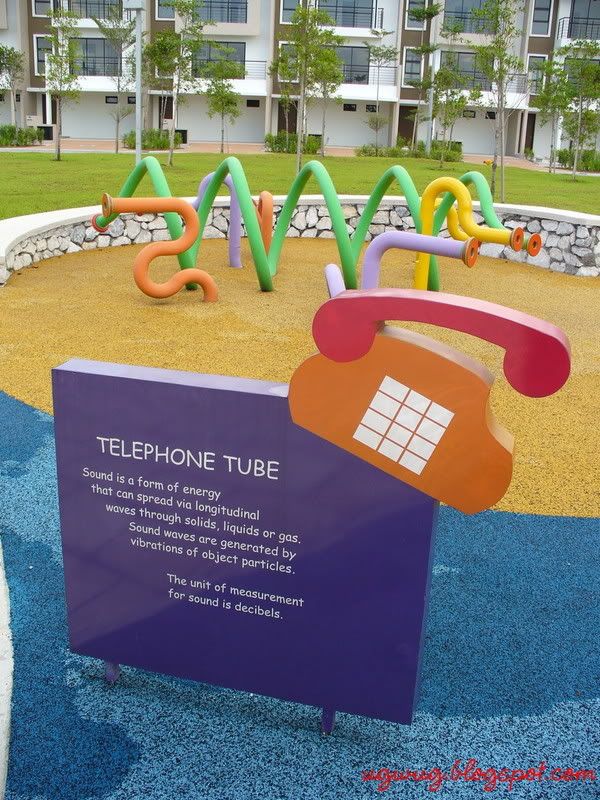 We later joined the rest of the gang for some fishing fun. They have built decks around the pond area and this also provides a lovely view to some of the houses there and to other different houses from other developers too.
It doesn't matter if one is a novice or a professional angler, one is guaranteed of a catch (big or small). I caught two small fishes myself, not bad for a first timer and may I remind you, using only sweet bread as bait! Ha Ha... At about 10 plus, the sun was out in full force and we decided to call it a day. It was a nice outing, a good break from the hustle and bustle of the city in a not so far away location within the city! All of us had great fun and enjoyed every moment of it. Thumbs up to Lake Edge!
Earth laughs in flowers. ~Ralph Waldo Emerson, "

Hamatreya

"