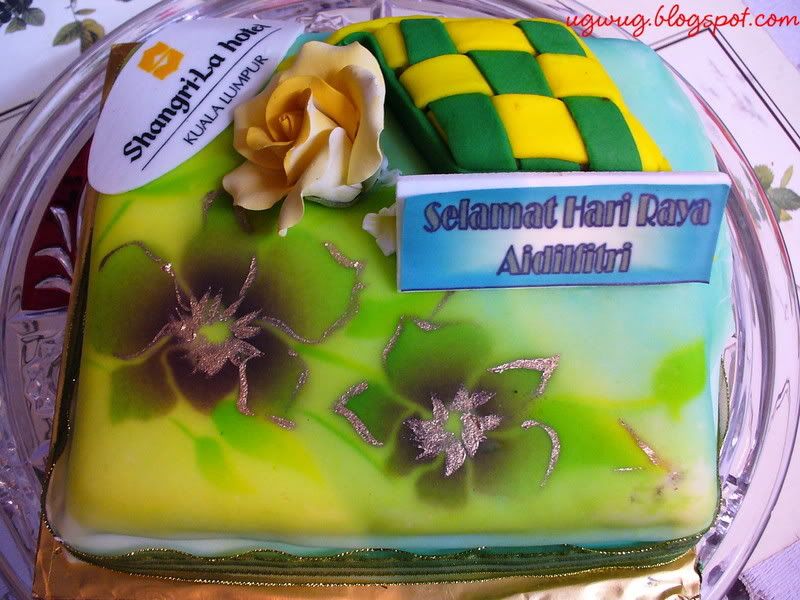 Taken at Wan's house
Was busy over the weekend, catching up with old friends and Raya open house. I went to 2 over this weekend (4 in all) and it's slightly different as one's Chinese married to a Malay man while at the other house, it's a Chinese man married to a Malay lady. This actually means that the food served were more varied as it's not limited to only
Malay food
. Like I said before, no matter what the occasion is, there's always food (especially after a month of fasting!).
Hari Raya
was another joyous occasion that was no different. I had earlier gone to Datin's house and we had sarawak laksa and other goodies (I didn't take my camera with me) and also dropped by Wan's place but only had cookies as we had gone out for tea earlier. The cookies, cakes and snacks alone can fill one up especially if you get you hands on one of those "once you start, you can't stop" tidbits!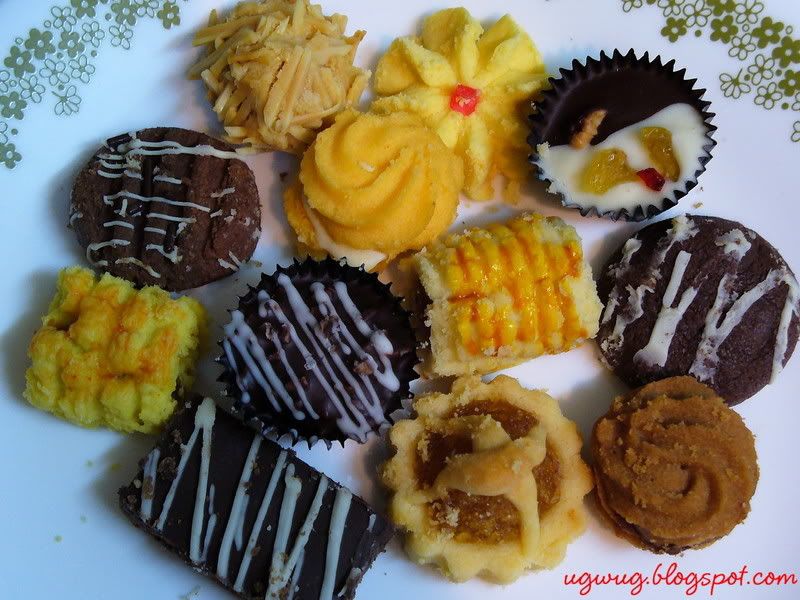 Cookies from Wan's place
Snacks at Czar's and homemade cakes at Moon's

Over at Czar's place, we had the lamb, beef and chicken
rendang
along with chicken curry. We also had nasi impit which is compressed rice (similar to
ketupat
) with peanut sauce. All yummylicious! The best of the best was the chicken rendang.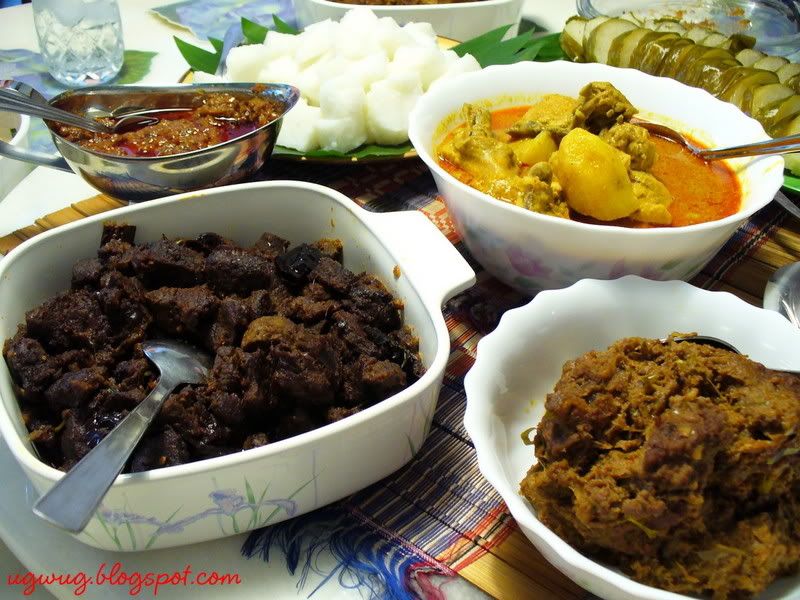 Fabulous Chicken Rendang
Of course, knowing Czar, there had to be more food. There were
Mee Siam
(one of my faves),
Assam Laksa
,
Lemang
and more. All were cooked by herself (except the nasi impit and lemang).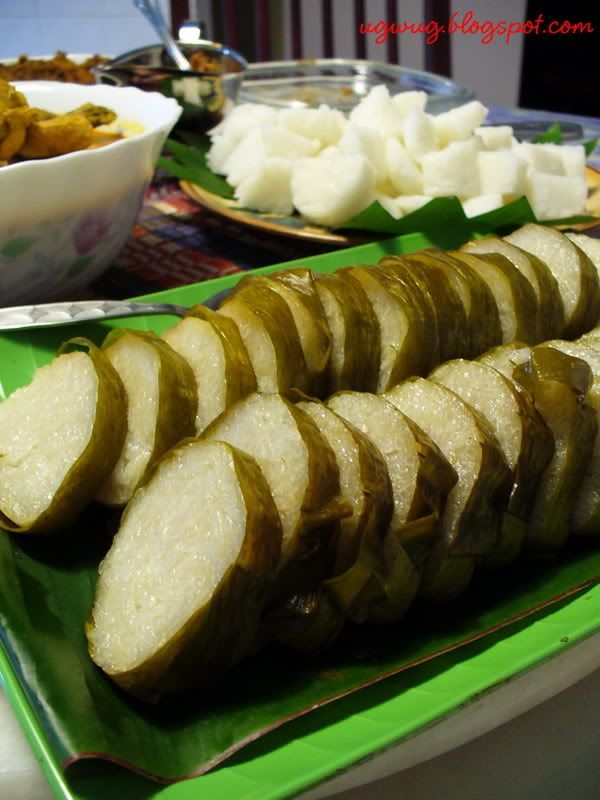 The lemang that was done almost perfect! Lovely!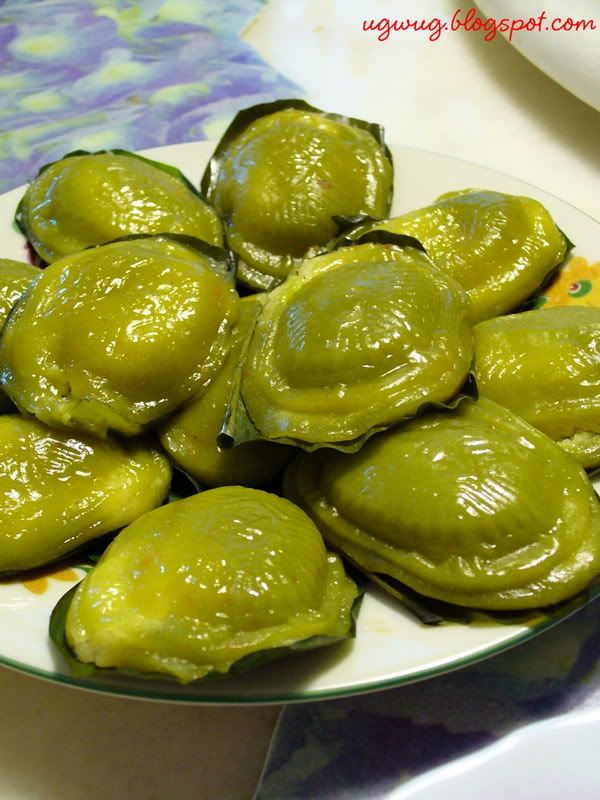 The wonderful green bean kuih (Ang Ku Kueh "Red Tortoise Cake" - but since this was green I guess you can't call it Ang) was really good, the skin was thin and the beans were not too sweet. No tortoise was harm in the making of this cake, it's called that because it looks like a tortoise.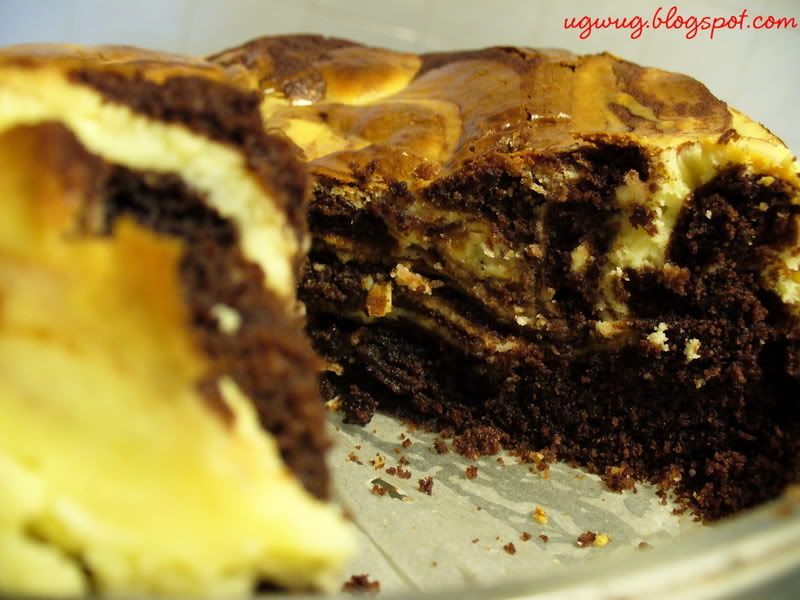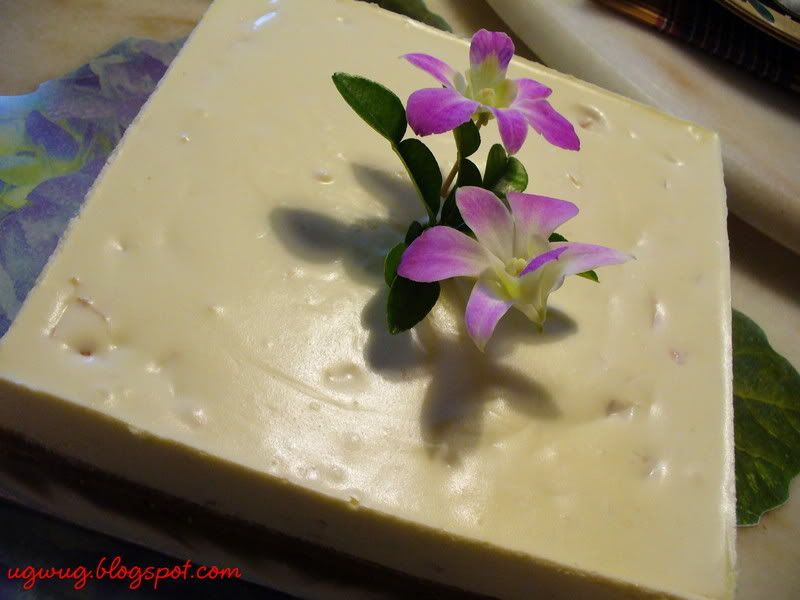 Then other guests had brought some cakes with them, the homemade Baked Marble Cheesecake was nice and moist while the Chilled Lychee Cheesecake was refreshing.

Over at Moon's place on Saturday night, her home was a hive of activities as there were many guests and I could not really take photos without being in the way.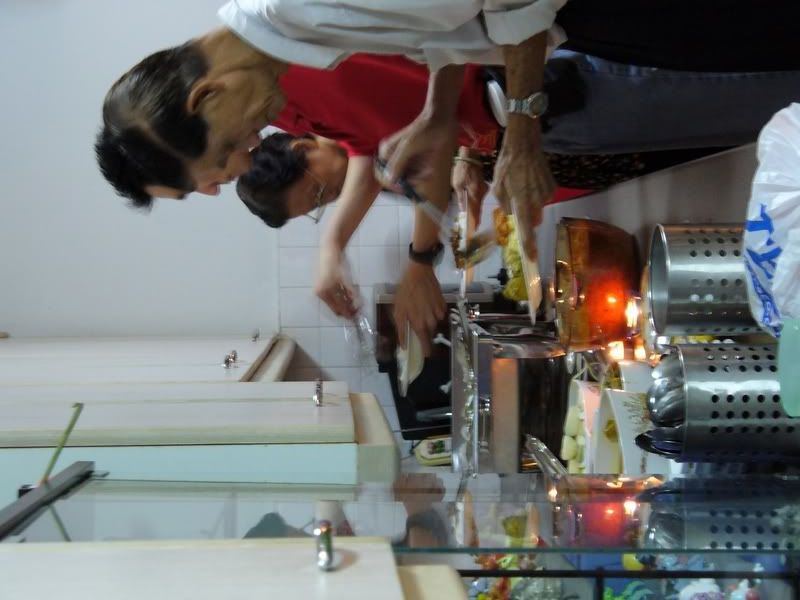 Guests helping themselves to the food, kitchen top being used as a makeshift food counter.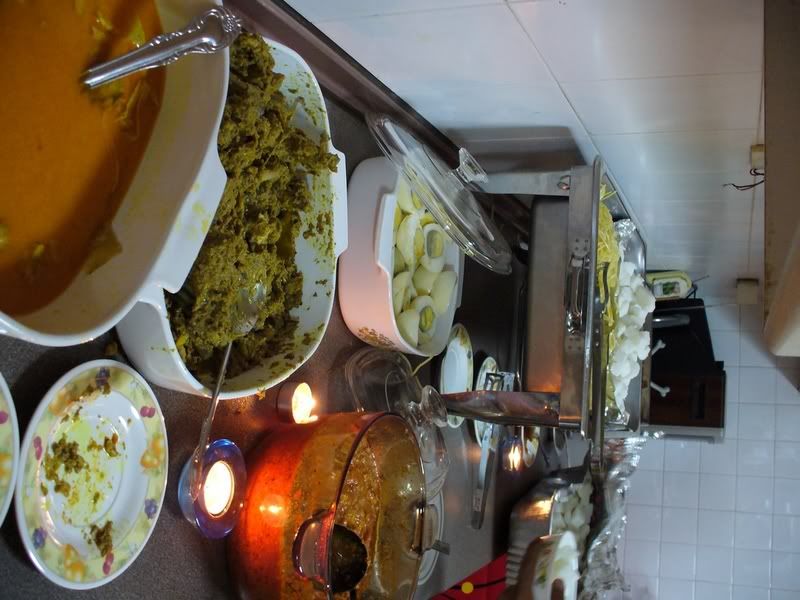 What food? Starting from the bottom :
Lodeh
, Beef Rendang, Boiled Eggs (for the Lodeh), Spaghetti, Nasi Impit and sauces; sambal, peanut, sausage & minced chicken. You could try Spaghetti with sambal or peanut sauce or Nasi Impit with sausage & minced chicken sauce. That was the beauty of it!
Moon also served her famous Chocolate Cake which she bakes to sell normally. Moist and covered with lots of chocolate rice, it was a favourite of many. Email me for her contact if you are interested! Well, the invitations have stopped and I'm somewhat relieved! Ha ha ha....One can only eat so much good food time after time. Of course, I would not blog about times when I eat instant noodles! Mrs Pitt was getting worried! It's all good.....
Rich, fatty foods are like destiny: they too, shape our ends. ~ Author Unknown