My eye feels a lot better after the operation. I mean, what do you expect when a sponge was lodged in your eye and is now finally removed??? Ha ha ha...Thanks to those who called, smsed or dropped a line here with your well wishes. And yes, I doing my touch typing now, no worries.
So, on the the final part of Taman Connaught Pasar Malam... Here are more stalls that caught my eye.
Pot Stickers and sausages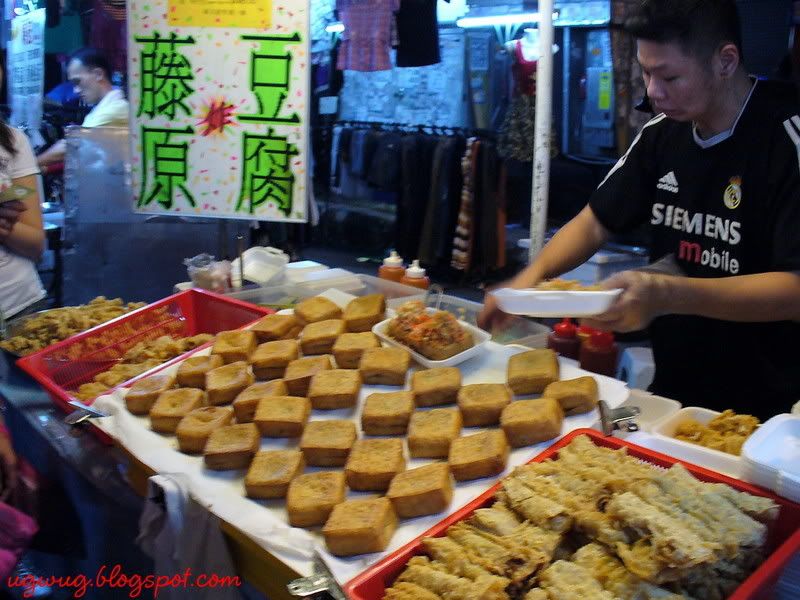 Fried tofu (non stinky kind!) and other beancurd stuff!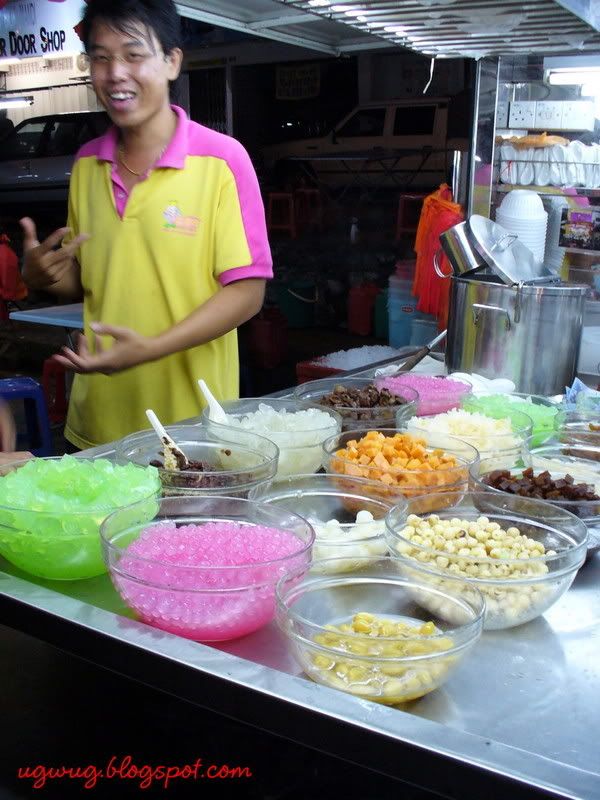 What do you want in your drinks? From the bland barley to the colourful sago and jelly.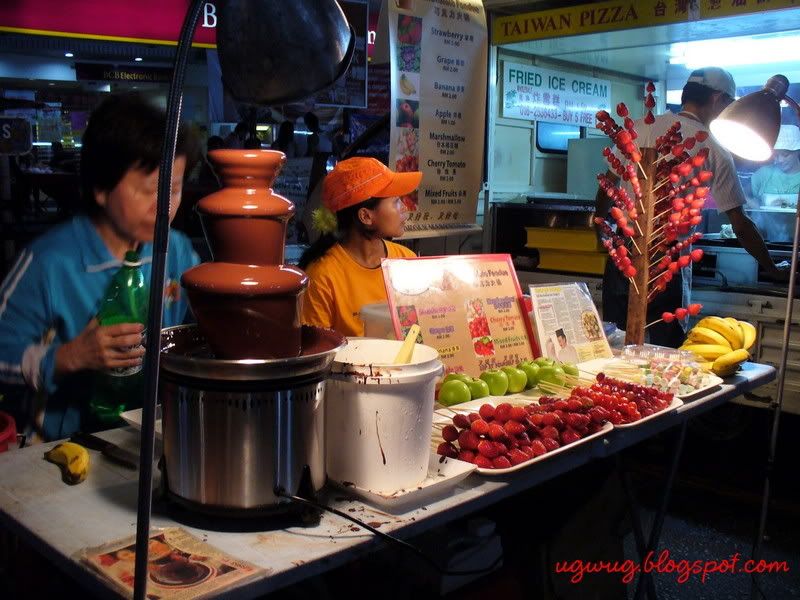 Chocolate fountain and fresh fruits now available on the streets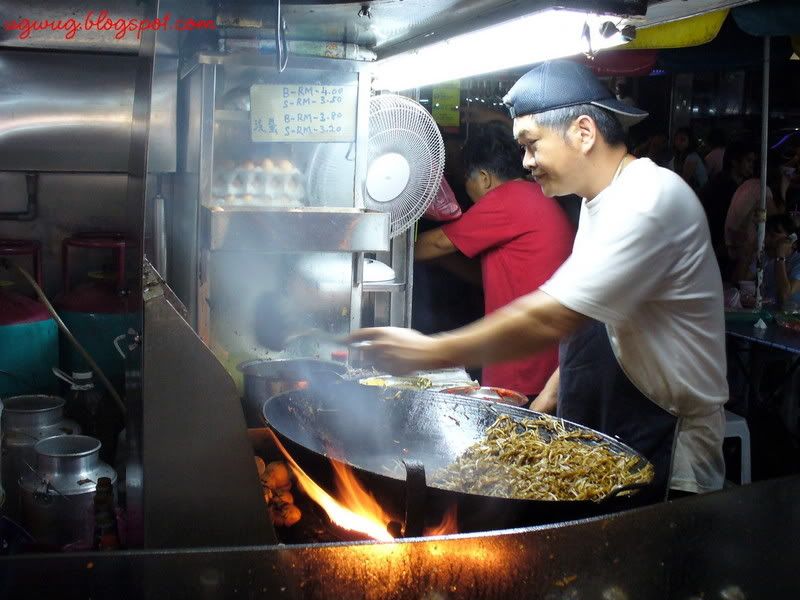 This is a pretty common stall, Char Kway Teow (fried flat noodles), but the big wok and fire make a difference.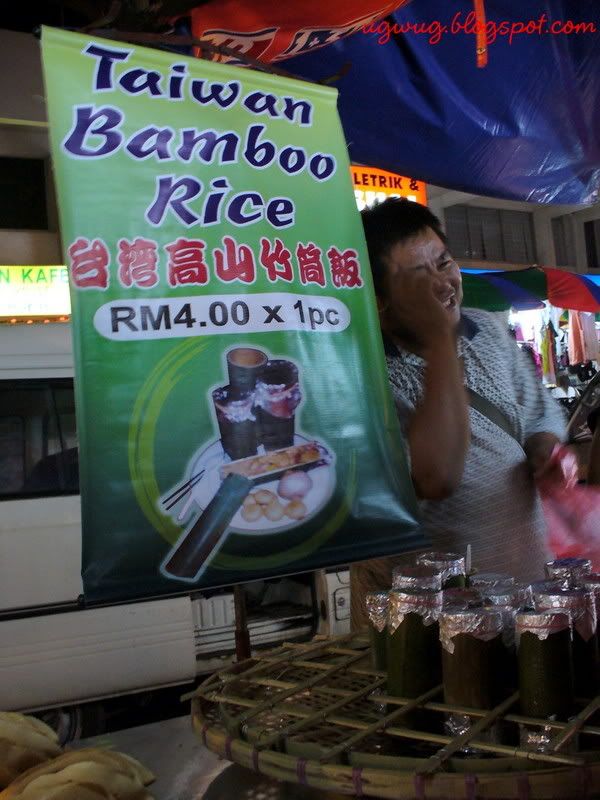 Taiwan Bamboo Rice from a cheerful seller.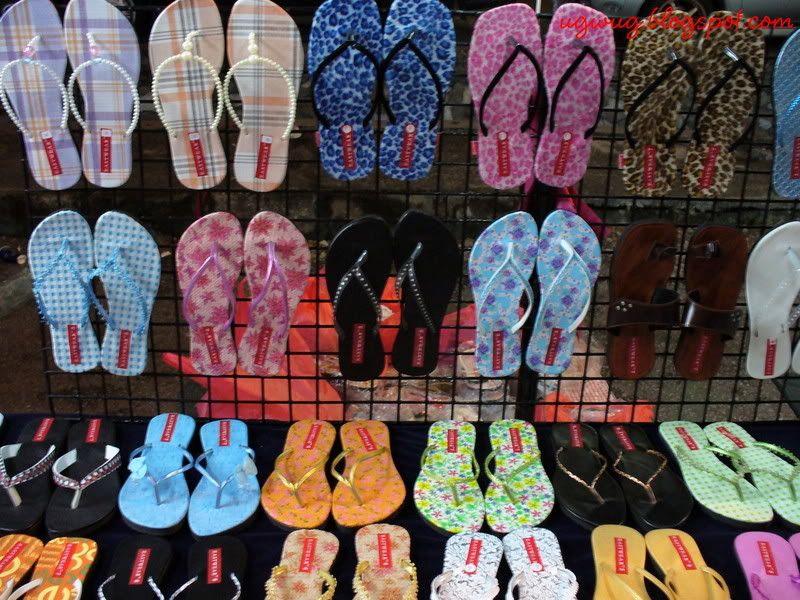 And of course, in case you wear out your shoes/slippers walking in this huge pasar malam, you can always get yourself these cute and colourful slippers! Dunno about the guys though! ;o) Hey, this post can't just be all about food! So, here's the obligatory non-food picture to backup that statement. LOL!
I remember asking WH how much further before we reached the end (after walking for quite awhile) and was told that we were only halfway through!). I was shocked as it seem to have no end, but of course eventually it did as all good things must come to an end. Oh well, it was indeed an eye opening trip to this place here. I could do with a lesser crowd and car traffic but I guess these add the excitement to the atmosphere. It was enjoyable and I hope to go there again one day, hopefully I won't have to drive!
Recaps :-
Part 2
Part 1
I'm in shape. Round is a shape... isn't it? ~ Author Unknown