Czar and Tai Kar Cheh (Big Sis) of Ipoh came and fetched me for supper. I'm not too sure where they drove me to, whether it was near Wooley's but they said that I was at a place where they call the Mushroom Stop. Apparently they used to have a lot of "mushroom" shape shades in the area before it became a hawker centre.
I loved the sotong kangkung (cuttlefish with morning glory), the sauce was different and it was really tasty. We also ordered some deep fried mantis prawn (har ko), eaten with chilli sauce, it was a yummy snack. I have not been able to find this snack back in Petaling Jaya or KL (as a dish to be eaten with rice, there's my fave
Ang Kee
).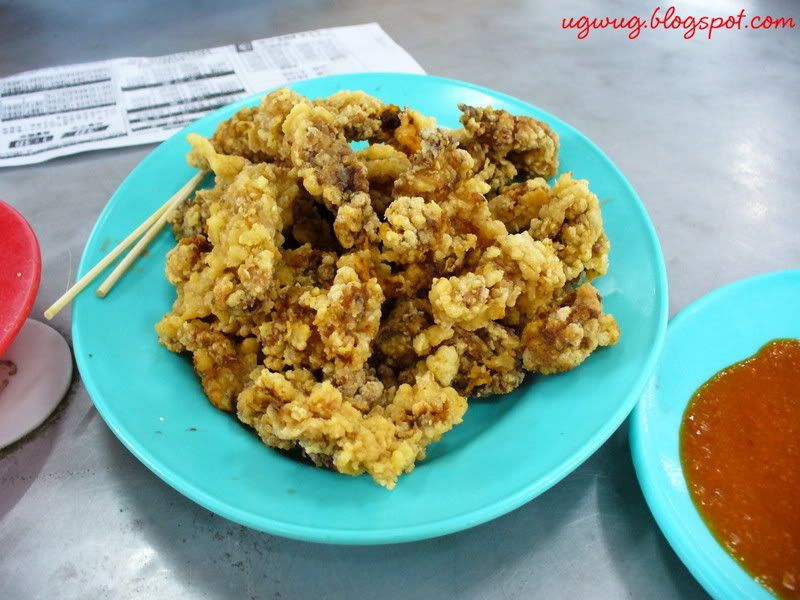 You see the Magnum 4D results on the table above the deep fried mantis prawn snack? It's Tai Kar Cheh's. She said RM0.20 is expensive for such a small piece of paper! Ha ha ha...
Washed it all down with ais kacang or ABC (air batu campur), an icy dessert made up from a mix of red bean, corn, jelly - with added red syrup.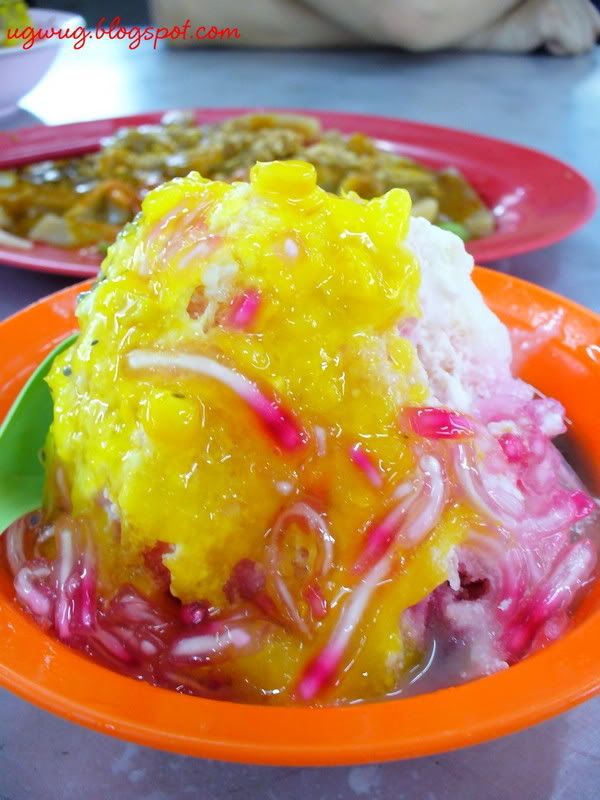 We then headed home, bathed and I chatted with Czar till we both fell asleep! Before I knew it, my alarm went off, and it was time for breakfast. We were going to grab a quick bite before I attend the funeral service. They brought me to the Canning Garden coffeeshop.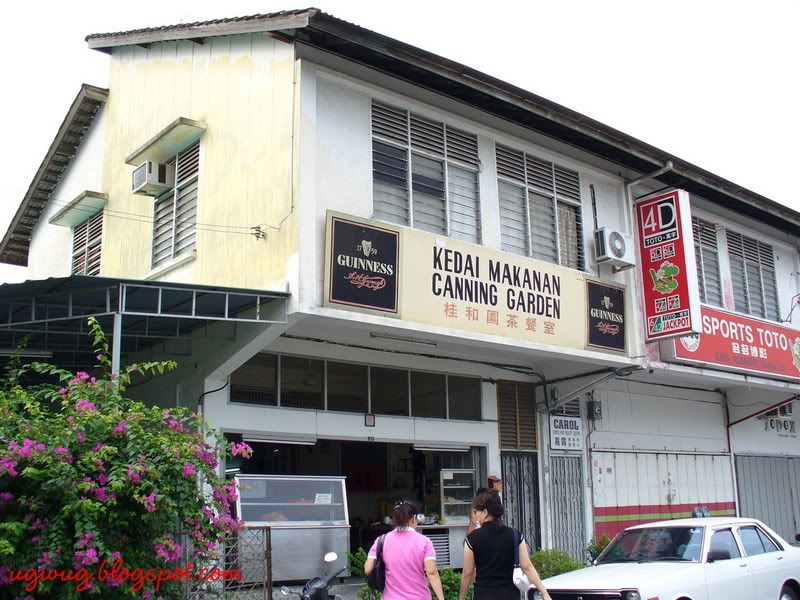 This is where Czar gets her usual fix for her fave Chee Cheong Fun. Tai Kar Cheh has boycotted this guy as she says he's pretty rude, especially when there are lots of customers. He did seemed pretty quiet to me, not rude but serious looking. But he did recognise Czar as one of his regulars as she would pack about 8 packets back for her family each time she visits Ipoh.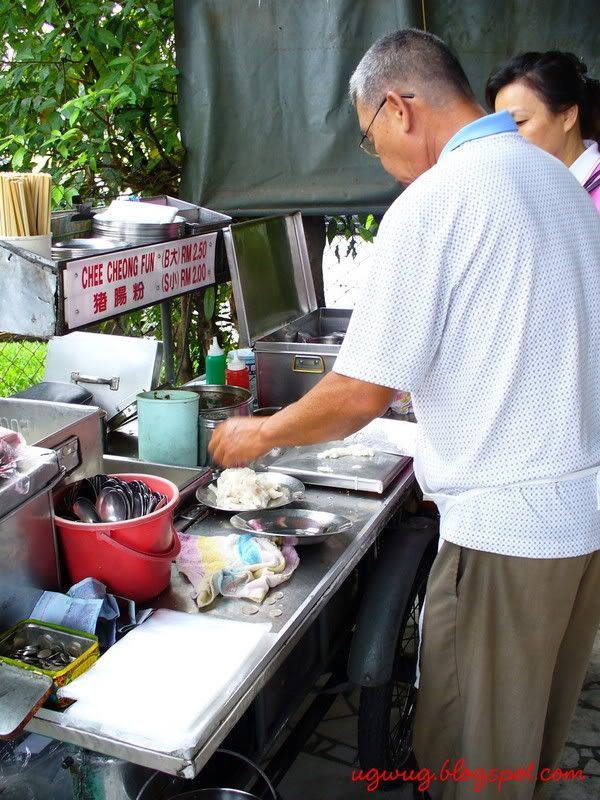 The chee cheong fun was served on a metal plate (plus point for me) and was lovely. Served with pickled green chilli, it was a good breakfast. Anyway, we left the place with Tai Kar Cheh still vowing to boycott his stall (she ate noodles while the two of us had the yummy Chee Cheong Fun!).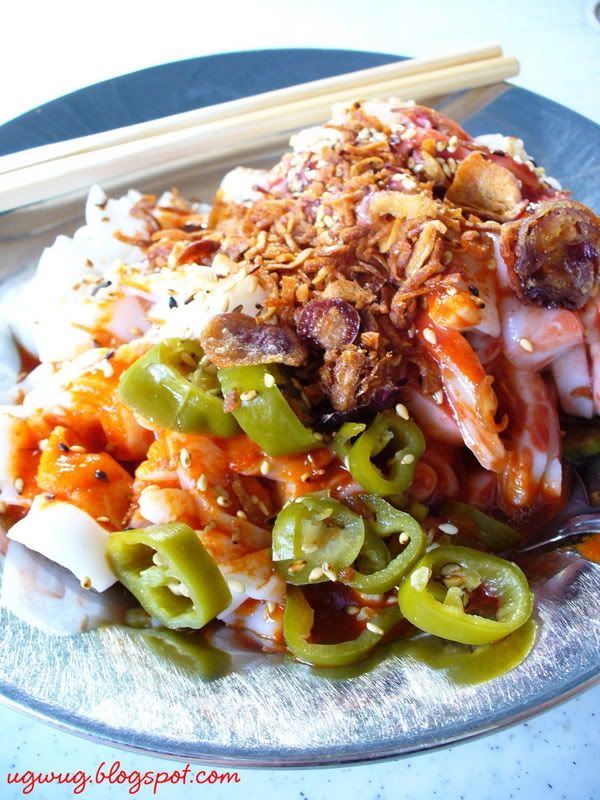 I then went and looked for my friend again. Shortly after, we went to the church for the final service and we said farewell to Godma (that was auntie's nick). I also parted ways with my friend after the service as I had to go back to KL for a meeting in the evening. Czar fetched me from the church and we went off to eat a quick lunch (rice with dishes - the food was pretty ordinary).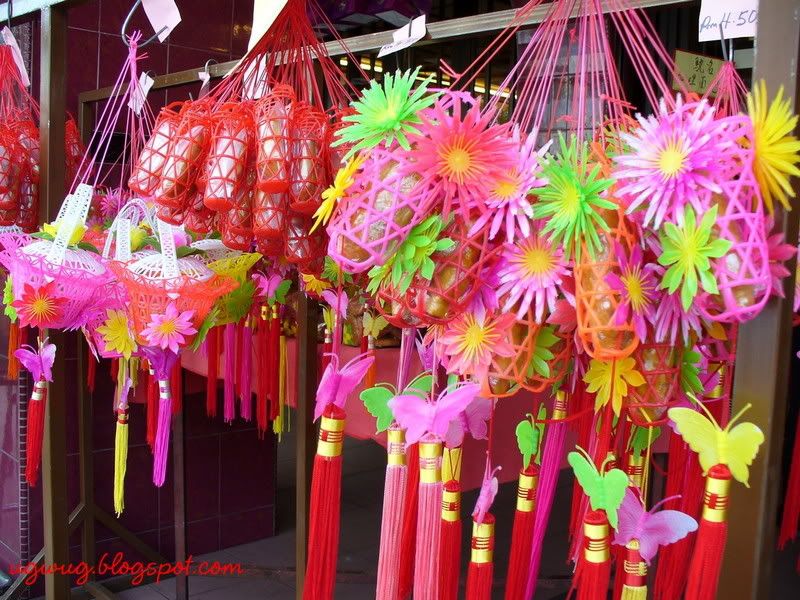 Some colourful presentation of biscuits
We then stopped by the shops to buy some Ipoh biscuits before we headed back to Kuala Lumpur (with 10 packets of chee cheong fun hanging in the car!). It was pretty rushed but we got to do what we had gone there to do. Meet up with old friends and eat!
We wander for distraction, but we travel for fulfillment. ~ Hilaire Belloc