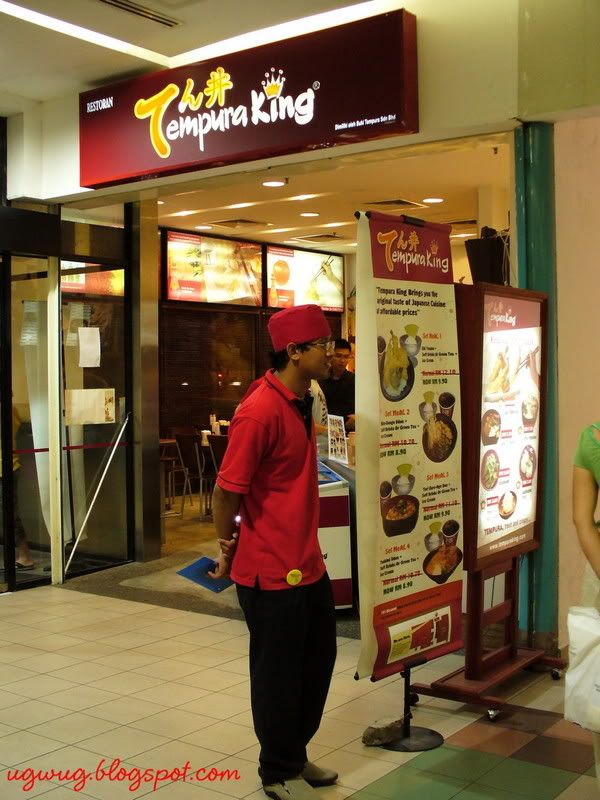 Talking about Japanese food, I thought of putting up this post on Tempura King, 1Utama, next to Sushi King at the old wing. This small restaurant gave us a few pleasant surprises when we ate dinner there one night. Its obscure location and being right next to the more famous Sushi King might be why there were only two other tables occupied. By the way, the bespectacled staff in the picture on the left is very hardworking and it was good service all the way. Let's hope he'll be able to keep up the good work should there be more customers to tend to.
As the name suggests, the specialty here are mainly
tempuras
with the usual side dishes. They have set meals promotion, consisting of a main meal, soft drink or green tea and a scoop of ice-cream (starting from RM11.90 onwards). Tempuras suit me fine as I don't have a penchant for raw stuff and was glad to know that they use
carotino
oil to fry the tempuras. Well, Mrs Pitt at this point, will be asking me to eat less fried stuff. But should it be fried, at least they're using carotino.
agedashi tofu
and
chawanmushi
. As we tucked into the food, we concluded that they were quite good. After all, considering that this place offered fast food Japanese meals, they delivered (I have tried Shokudo's food at its Midvalley outlet and it was forgettable, sad to say).
UPDATE:Went with family to Tempura King and took more pics. Thought I should just add them in here.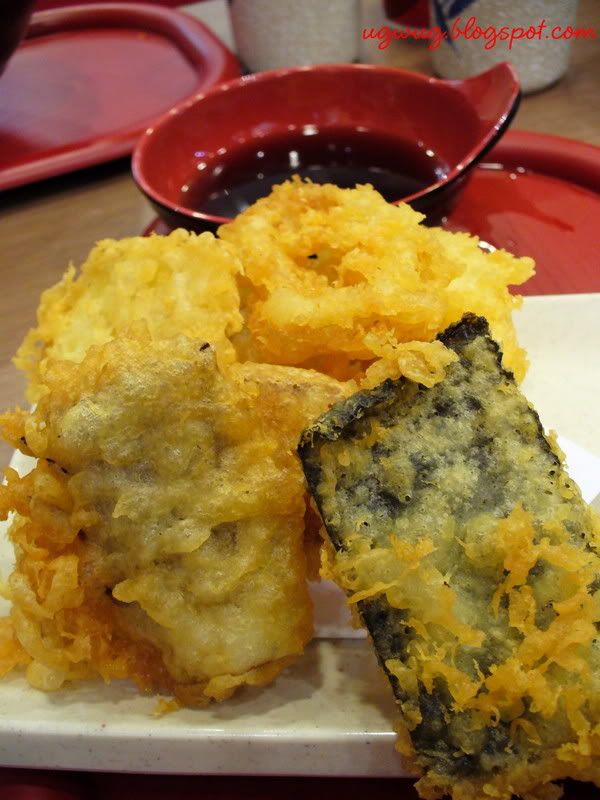 Yasai (Vegetable) Tempura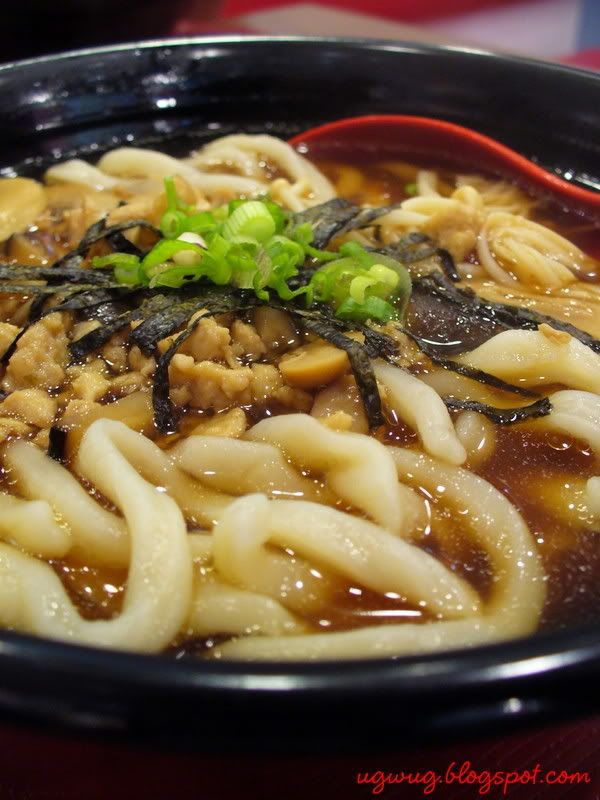 Mushroom and Minced Chicken Udon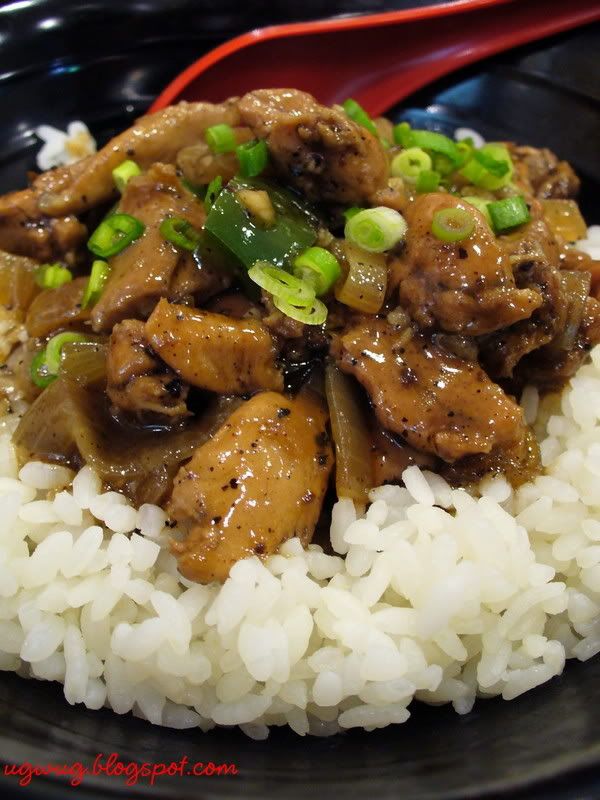 Black Pepper Chicken Don
It is a hard matter, my fellow citizens, to argue with the belly,
since it has no ears. ~ Plutarch