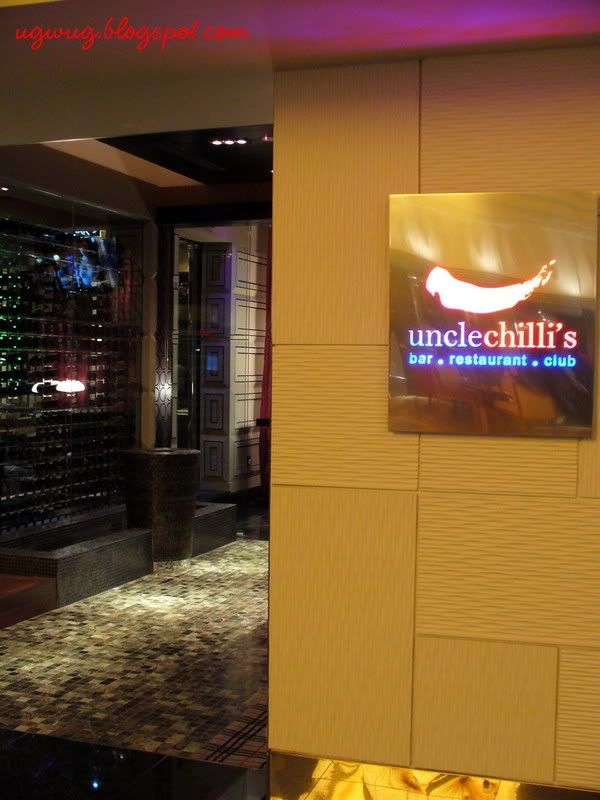 PJ Hilton is going through a major facelift. According to this
report
, Uncle Chilli's has gone through a transformation too and is expected to be in operation early this month. However, when Czar and I dropped by PJ Hilton last week for an early dinner (thanks Czar for the treat!), the place was already opened and we decided to dine there and check out the place.
When we stepped in, we were greeted by some staff in cool black uniforms and ushered to our table promptly. Well, it was early and we were among the few patrons. The staff were free and they showed me around the place. It looks really swanky and cool, kinda reminded me of Chynna in KL Hilton when I saw two large red lanterns as part of the deco. However, the rest of the area was pretty different. All for the better and keeping up with KL Hilton's standard.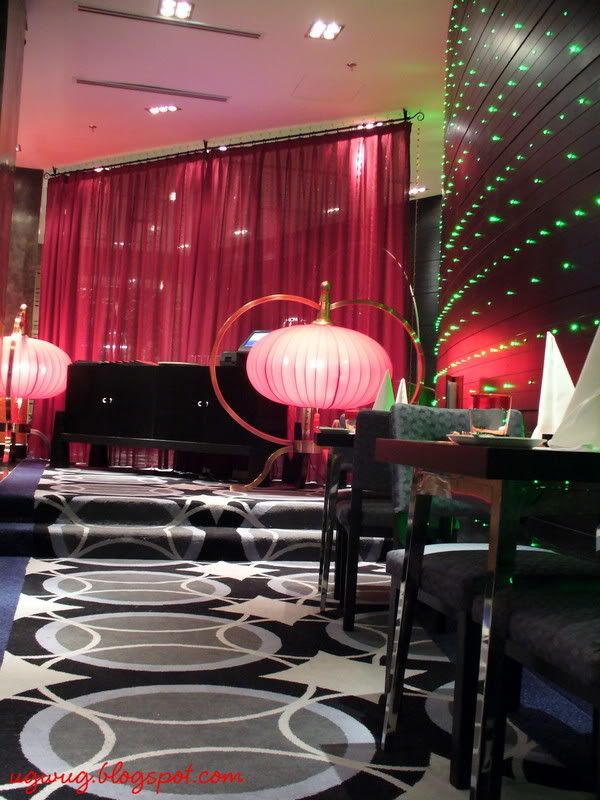 So, here's a peek into the all new Uncle Chilli's (for those who have yet to see it) which is having its official launch on Nov 8.
Private dining areas available



Some parts of the seating area (on the right is the non smoking section)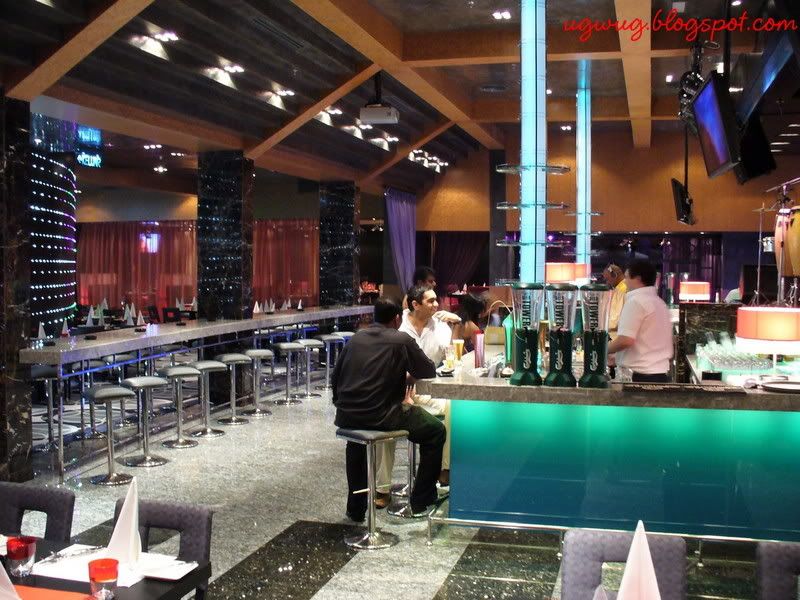 Taken earlier before more patrons arrived - the bar area which is also the dance floor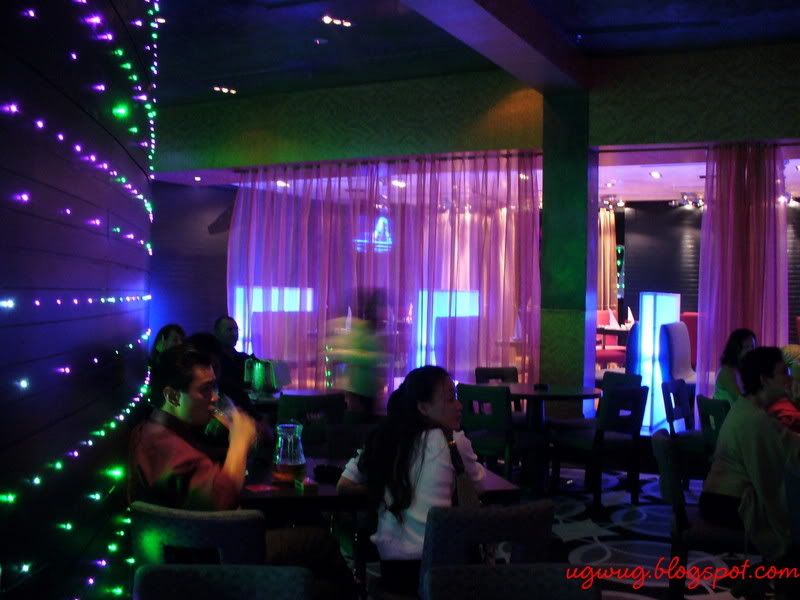 Soft curtains and colour changing booths for the non-smoking area located at the back part
We ordered some nachos which were pretty ordinary but we enjoyed the bread they gave along with balsamic olive oil dip. As for drinks, we ordered "Walking Stick", a mocktail made of cranberry, strawberry, apples (I forgot the rest). The Mushroom Pizza was delicious and is recommended. On the other hand, I love anything that has mushrooms!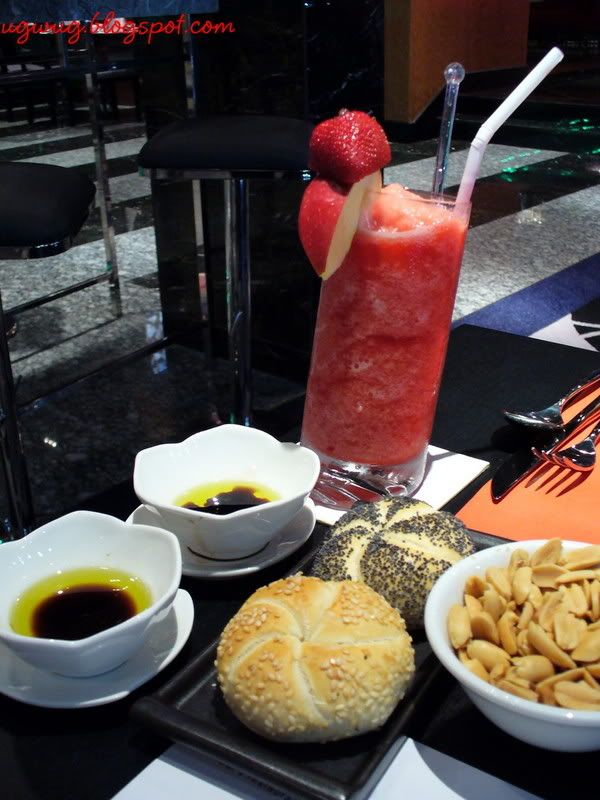 Loved the bread with the balsamic olive oil dip and the Walking Stick Mocktail! (The glass is made slanted, nothing wrong with your vision)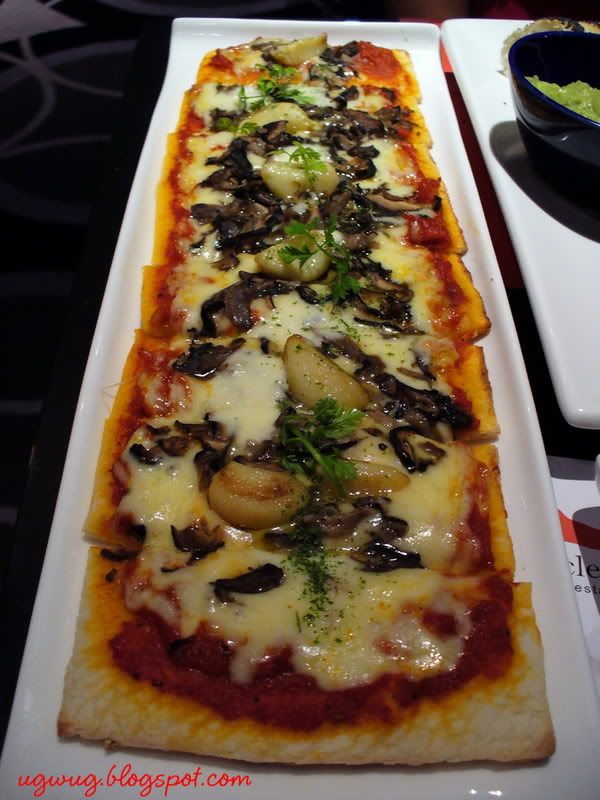 The Mushroom Pizza was great!
So overall, the all new Uncle Chilli's look great and it is a good place to chill. It's got the ambience for all - drinks, dinner, live music (Alleycats performing for the month of November) and dance where the DJ plays retro music. Mmm...a new hangout!
You can fall in love at first sight with a place as with a person. ~ Alec Waugh